On February 24th, 2022, the Russian-Ukrainian war, which began in 2014, entered the phase of a full-scale military invasion. Due to the actions of occupiers and destruction, Ukrainian cities are losing their identity, cultural heritage, and beauty. Many districts and cities are destroyed and empty because they are no longer receptive to life, and some are occupied. The enemy forcibly imposes an environment and values that are not characteristic of them.
The War Zone Map
«The War Map» exhibition is focused on ten regions of the frontline zones of Ukraine bordering Russia and most affected by the invasion of Russian soldiers – Mykolaiv, Kherson, Zaporizhzhia, Donetsk, Lugansk, Kharkiv, Sumy, Chernihiv, Kyiv, and Crimea peninsula.
The exhibition reveals the character of these cities through the work of Ukrainian contemporary artists and a series of textile prints dedicated to each region.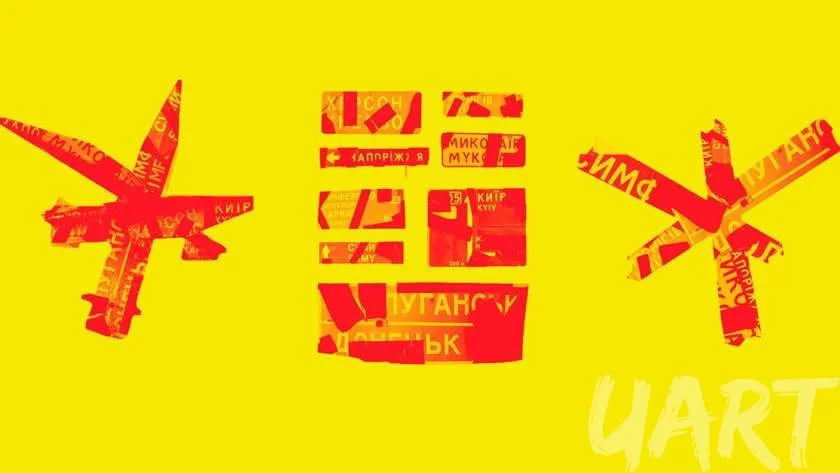 This is the third exhibition of the charity project «WithDraw The War,» which promotes Ukrainian art in Israel and aims to help Ukraine fight against Russian aggression, directing 100% of the funds to Ukraine.
Participants
Artists from the UART catalog:
Nata Levitasova, Tanbelia, Liza Obukhovska, Andrew Horbal, Olga Kovtun, Olya Haydamaka, Oleksii Revika, Karina Sinica, Olena Papka.
+
Yana Hudzan, Antony Reznik, Dmytro Krasnyi, Dmytro Kyiko, Oleh Kadka, Sestry Feldman, Ave, Mitya Fenechkin, Kuznetsova Polina, Vlad Popereka, Olga Lisowska, Anna Ivanenko, Katya Lisova, Etching Room, Jenya Polosina, and others.
Execution by @withdraw_the_war