Embracing the traditions
In my work I try to embrace the traditions of Ukrainian baroque art, and the baroque religious art specifically. My fascination with this amazing time, which I developed while still studying at the academy, was the impetus for my further creative activity. I have always been interested in combining the traditions of European Renaissance culture, the aesthetics of Dutch painting, with the traditions of the Ukrainian Baroque.
My art tends to portraits, which allows me to pay much attention to the form and convey the full depth of the eyes. Eyes for me are the most important thing in my imagery.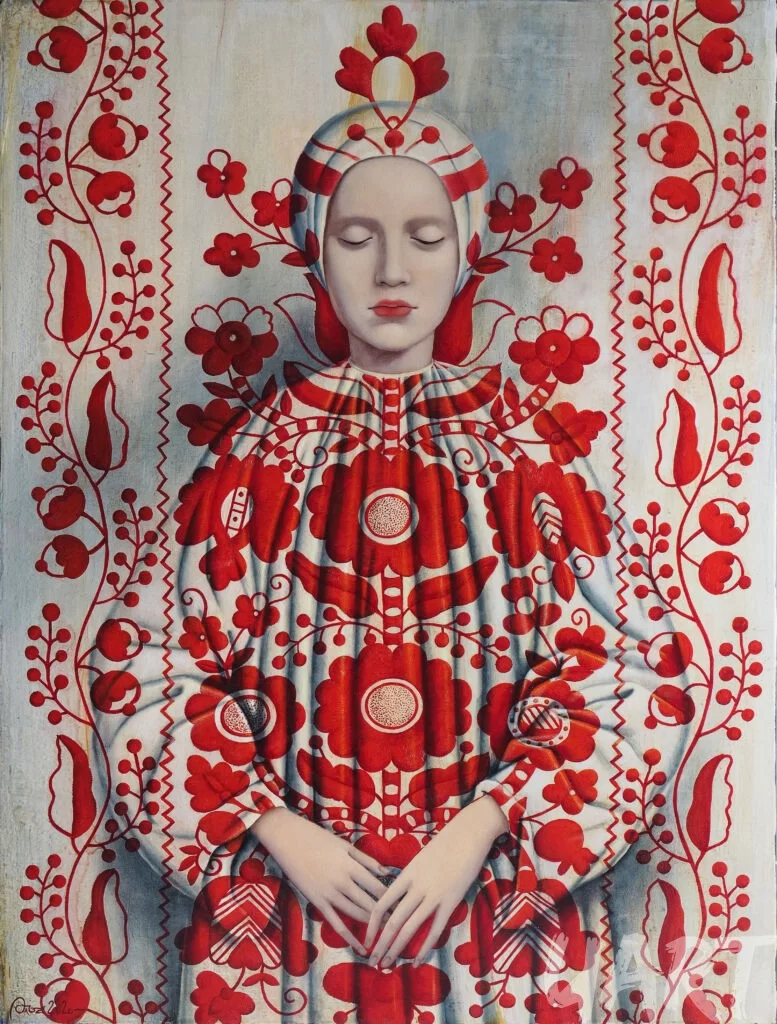 "My use of the tree of life was not accidental, as it symbolizes the harmony between the universe and human life as it manifests in the heavens, earth and underworld. In many cultures throughout the world, the Tree of Life appears in folk art talismans symbolizing this harmonic union between humanity and the universe, combining time and space, life and death. In Ukrainian art, one often sees this stupendous tree, in full, luxurious flower, decorating table runners, painted Easter eggs and wall murals. In my work, the young woman, with almost closed eyes and carefully clasped hands, seems frozen in the moment. Her raiment, dissolved in embroidered ornament, imbues her with the healing energy she gets from her connection with our ancestors."

Olga Kovtun about her work "Tree of Life"