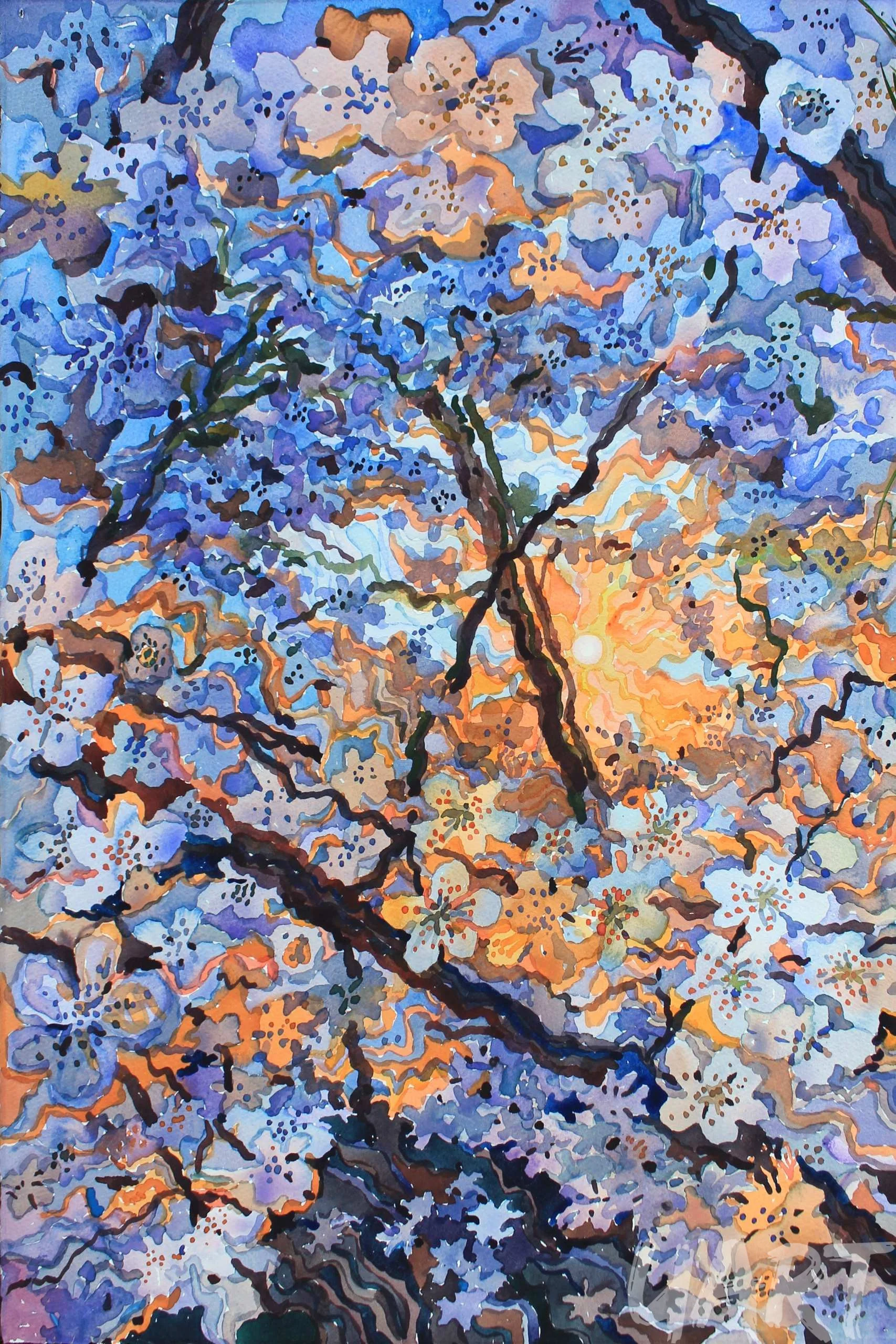 in stock
The play of light creates the illusion that the cherry blossom is not white but blue-violet. Deception of consciousness resets the brain. It knows what the actual flowers are, but in a moment, he lets go of the thought and enjoys it. Warm sunlight found a new shelter among the branches, with smooth lines and feeling like you were in the middle of a garden.
Tanbelia found inspiration in a small village… A full-scale war was in full swing, and the daily news was depressing. So, the artist discovered an affordable way to distract herself — every evening, she walked among houses and looked at gardens and farms.
Beside the cottage cherry-trees are swinging,
Above the cherries may-bugs winging,
Ploughmen with their ploughs are homeward heading,
And lassies as they pass are singing,

While mothers wait with supper ready.
Once she saw a cherry tree in the middle of the street. She immediately remembered Shevchenko's famous poetry and was surprised at how abundant the flowers were. The contrast hit the target — there's a war, horror, darkness, and dirt somewhere. But here, there's beauty, silence, and peace.
The human race is worth nothing to nature. She, like a wise old man, observes and wonders. Nature doesn't need power; it doesn't need to own the world. It is the world. The rest is just dust. Because spring will come, and everything will bloom again despite this all.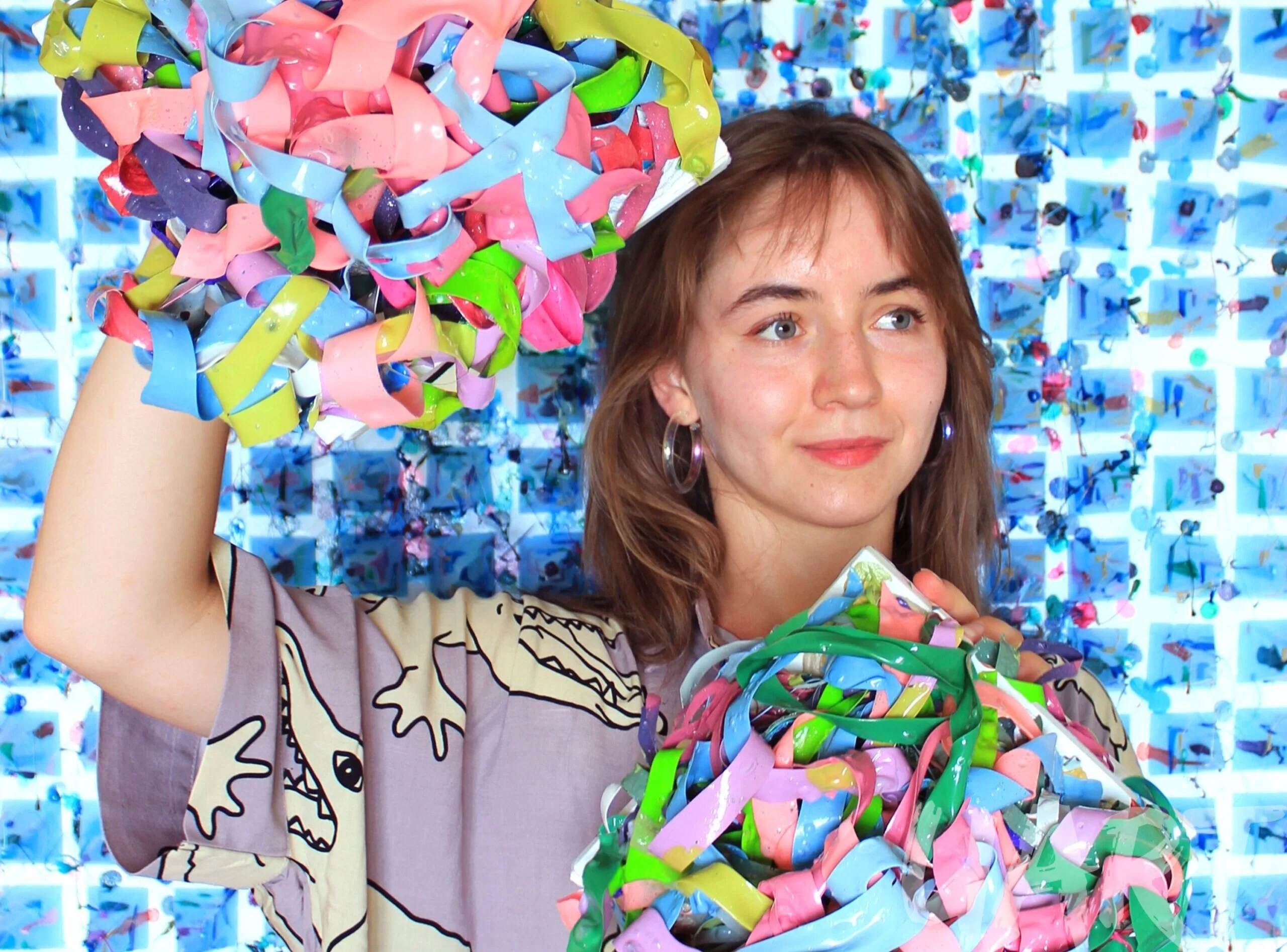 Ukrainian artist work with the subjects of nature and the environment.
The artist with a unique vision of the world was born on May 20, 1998, in Rivne, Ukraine. She graduated from the Lutsk National Technical University, the Lviv National Academy of Arts, and the Ivan Trush Lviv State College of Decorative and Applied Arts.
She creates unique art objects. For example, the «Coral Reef», which she saw with her own eyes during her free diving experience. She often uses secondary materials, which, unfortunately, pollute the environment. In the end, magic happens — recycled paper, plastic, and another waste acquires creative value.
Discover the full story of the Ukrainian artist Tanbelia in our Catalog section
More Artworks of Tanbelia
Buy original artworks and goods