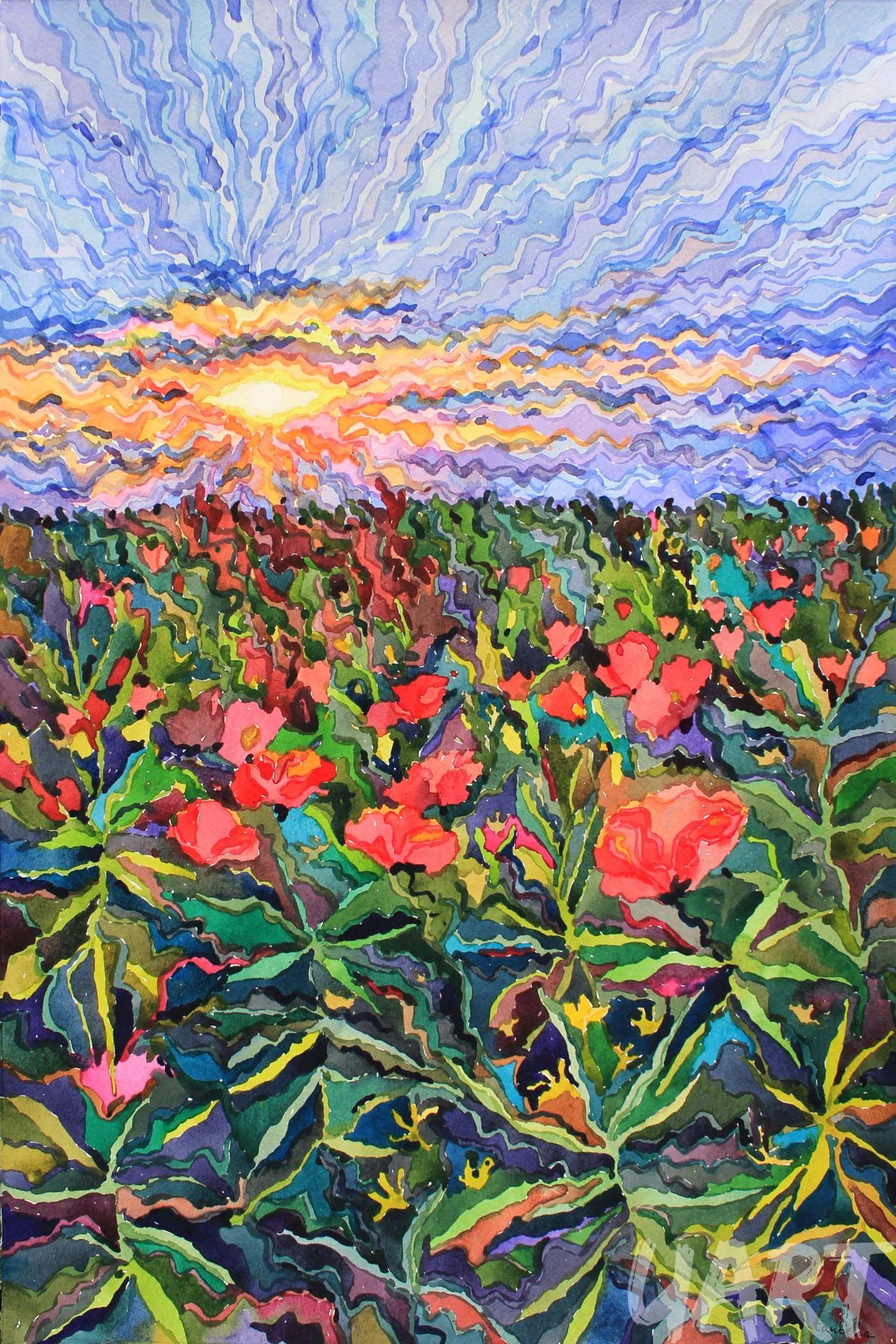 in stock
Bright poppies greet everyone who passes by. The red and black flowers are so attentive, but they had no idea how beautiful they were in the eyes of the artist.
That evening, Tanbelia took her beloved dog for a walk. The sun was hiding behind the sky, and nature was slowly breathing, preparing for sleep. The Ukrainian village, as in this picture, is beautiful, warm, and cozy. The fields change their appearance every year — sunflowers, wheat, rapeseed. At such moments, the familiar landscape near home resembles a canvas created by the hand of a genius.
People misunderstand nature study, and it can cause outrage in people. The artist says that not everyone understands the value of her creativity. It's like nature — someone sees a simple field, and someone sees gorgeous crimson flowers.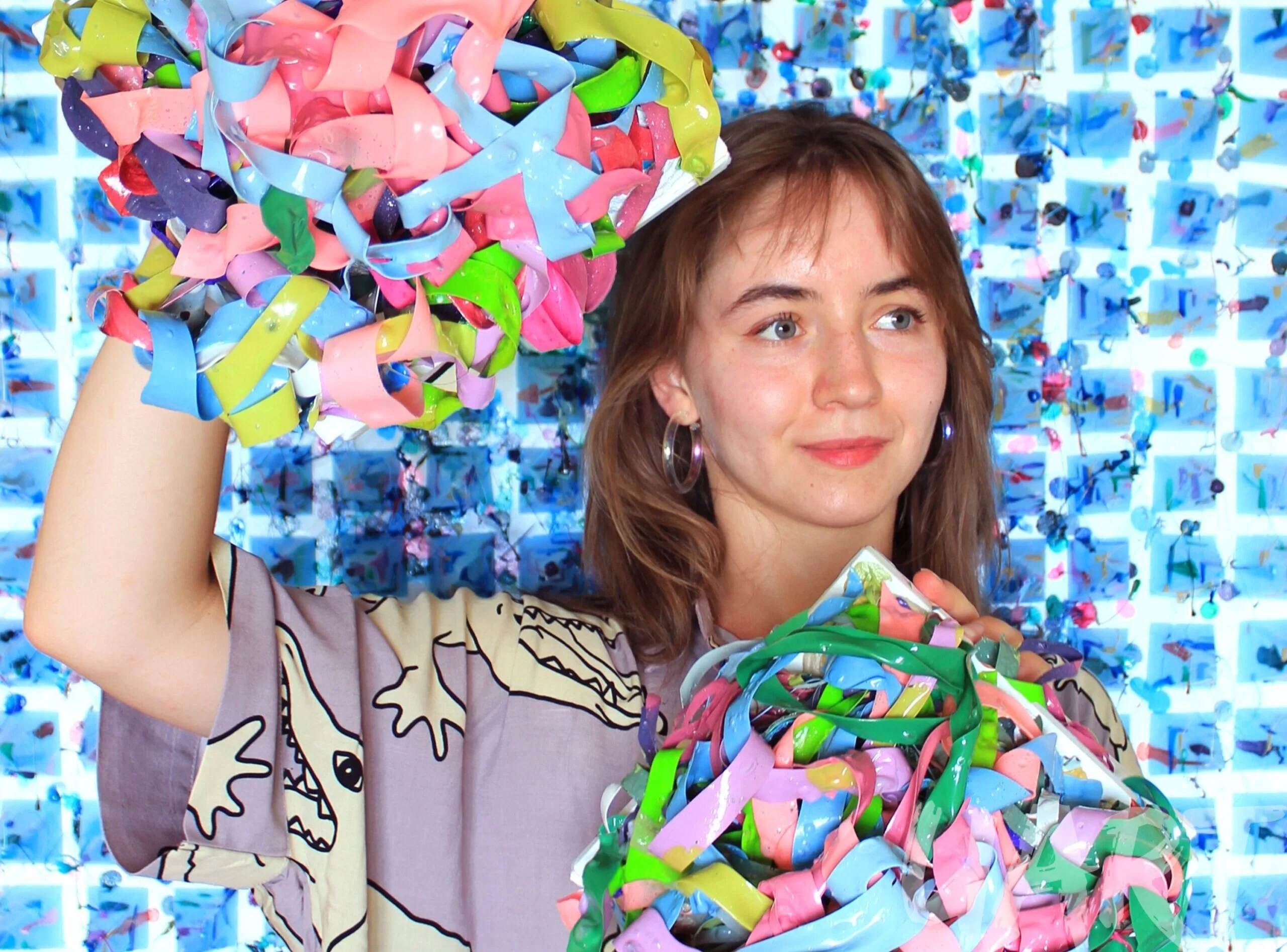 Ukrainian artist work with the subjects of nature and the environment.
The artist with a unique vision of the world was born on May 20, 1998, in Rivne, Ukraine. She graduated from the Lutsk National Technical University, the Lviv National Academy of Arts, and the Ivan Trush Lviv State College of Decorative and Applied Arts.
She creates unique art objects. For example, the «Coral Reef», which she saw with her own eyes during her free diving experience. She often uses secondary materials, which, unfortunately, pollute the environment. In the end, magic happens — recycled paper, plastic, and another waste acquires creative value.
Discover the full story of the Ukrainian artist Tanbelia in our Catalog section
More Artworks of Tanbelia
Buy original artworks and goods