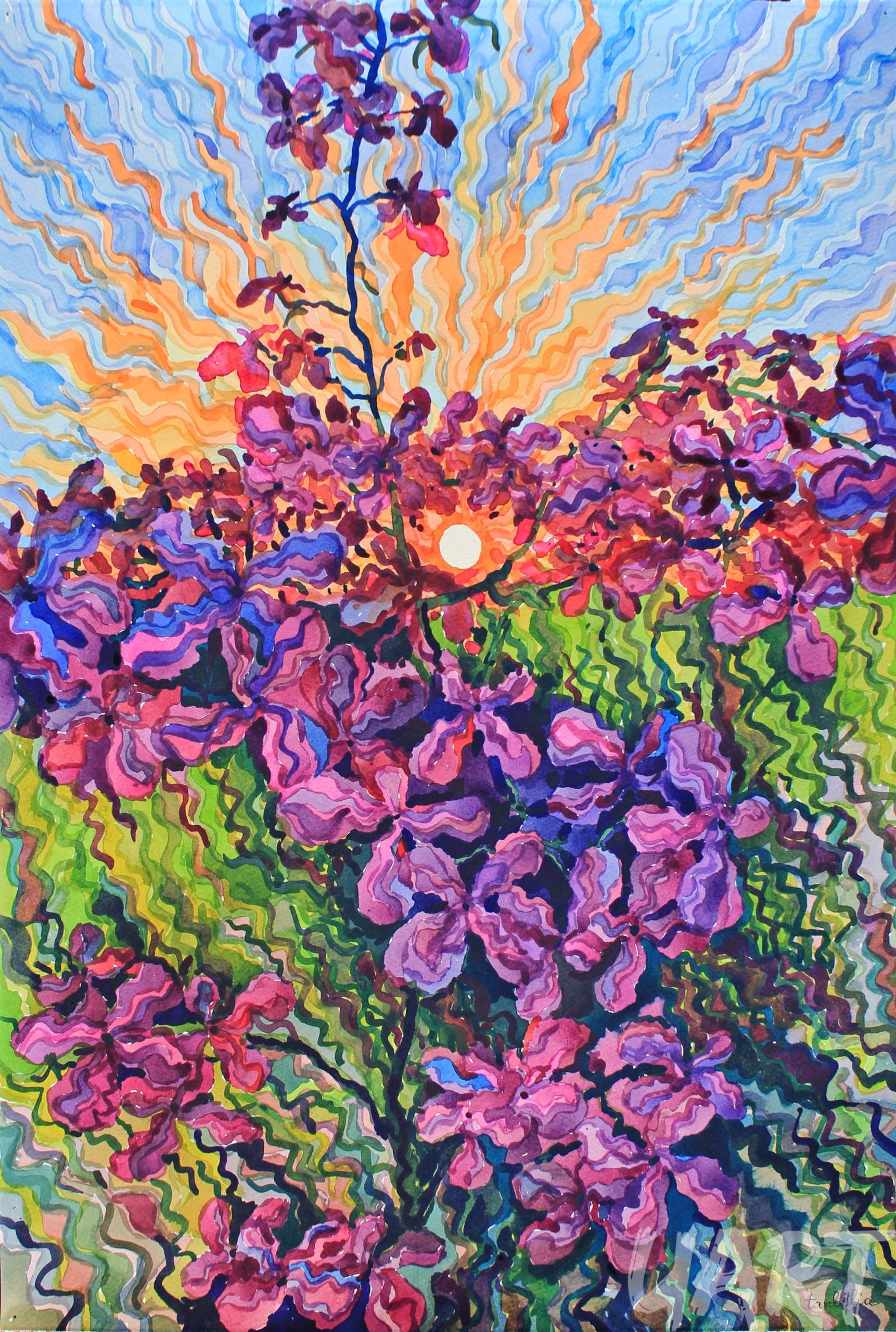 in stock
That evening, everything was as usual — the artist went outside to pick strawberries. Dusk was approaching, so Tanbelia decided to make a particular moment in her memory. When the day smoothly turns into an impenetrable night.
She sat in the garden, tasted the freshly harvested crop, and caught a rich, beautiful matte color. What is it? And why did she not notice the wonder during the day?
It is a type of violet that blooms only in the evening. While it is dark, it lives, and with the first rays of the sun, it hides and waits for its time. At that exact moment, the last rays of the sun touched her petals. It seemed that the flower absorbed the glow and lit up from within.
Finding time to be alone and notice the immeasurable is significant. If we see the beauty around us, we have it inside. This rule was invented long before, but it will never lose its relevance!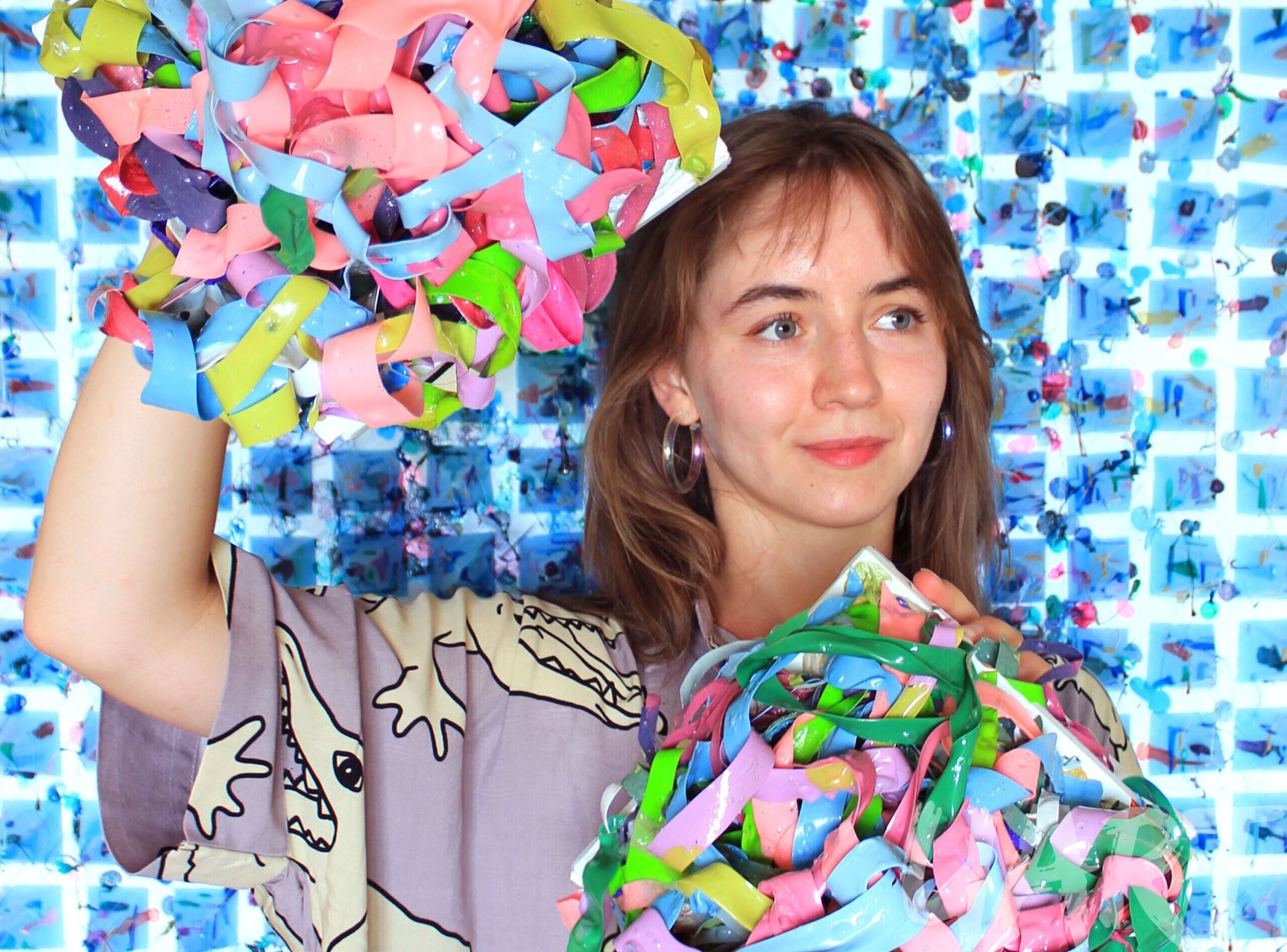 Ukrainian artist work with the subjects of nature and the environment.
The artist with a unique vision of the world was born on May 20, 1998, in Rivne, Ukraine. She graduated from the Lutsk National Technical University, the Lviv National Academy of Arts, and the Ivan Trush Lviv State College of Decorative and Applied Arts.
She creates unique art objects. For example, the «Coral Reef», which she saw with her own eyes during her free diving experience. She often uses secondary materials, which, unfortunately, pollute the environment. In the end, magic happens — recycled paper, plastic, and another waste acquires creative value.
Discover the full story of the Ukrainian artist Tanbelia in our Catalog section
More Artworks of Tanbelia
Buy original artworks and goods