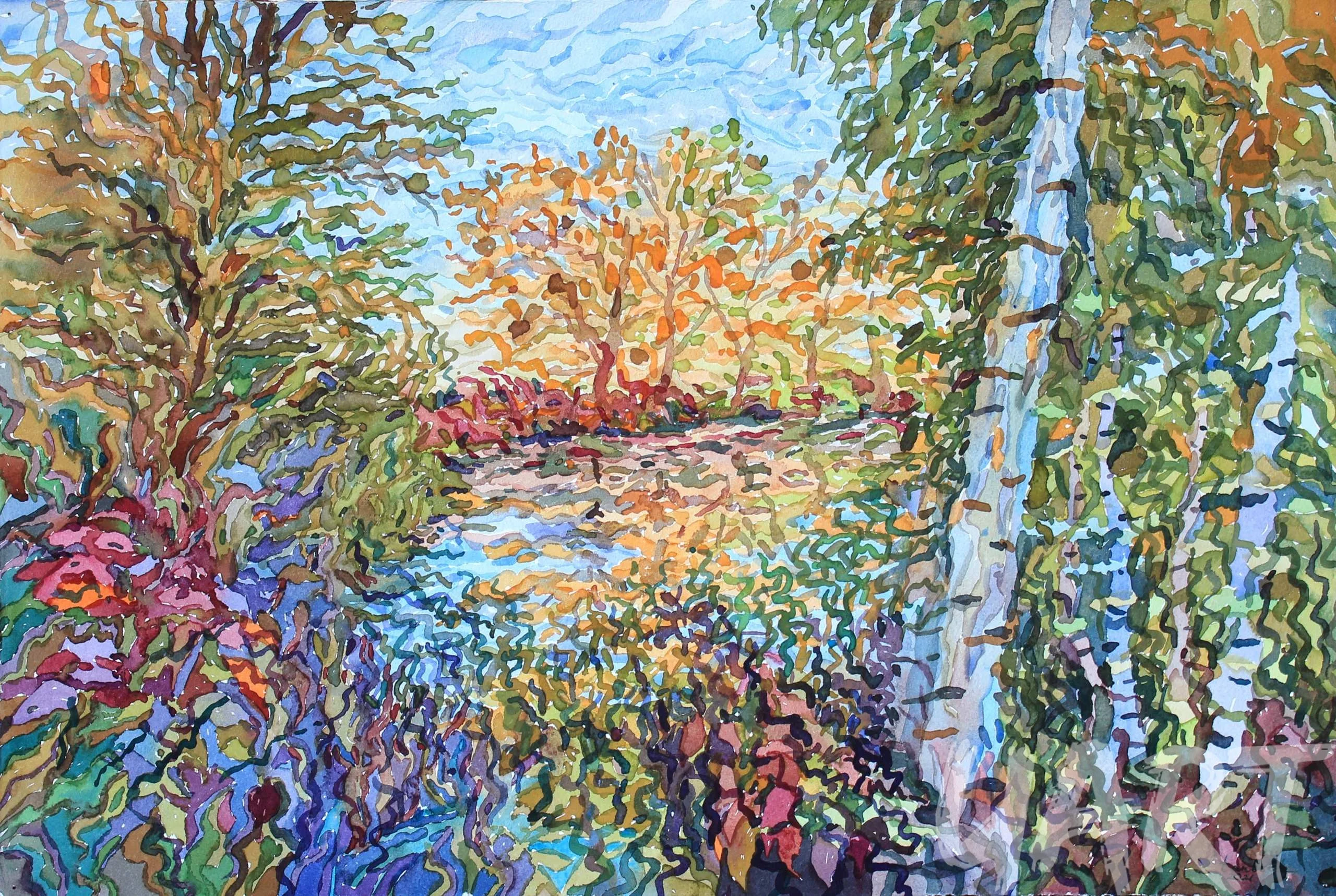 in stock
Every time Tanbelia picks up a watercolor, a new story is born. She just needs to walk, and her eyes will catch something beautiful.
It would seem like an ordinary pond; someone can pass by, ignore it, and not notice. However, the girl is sure that nature shares philosophy only with those who are sufficiently observant and careful.
«The pond depicted in the painting is called the «Novomil Pond.» It is in my region and is one of my favorite places to travel by bike. There is an alley with tall trees, a field with cows, and a pond with fishermen, houses, and domestic animals on the other side,» — says the artist.
Most of all, she likes the autumn palette, then this place is dotted with thousands of different shades. That's what you need the paints for — to record one's sensitivity to the world and its changing essence. In addition, observation of plant life is soothing and reveals an unseen inner strength.
Imagine small ponds and steep river slopes where Tanbelia sat. She imprinted young apple trees and summer twilight forever in her memory — all these locations you can see in her bright paintings. To experience the moment, catch the wave and feel the whole atmosphere as if you are in the midst of an experience.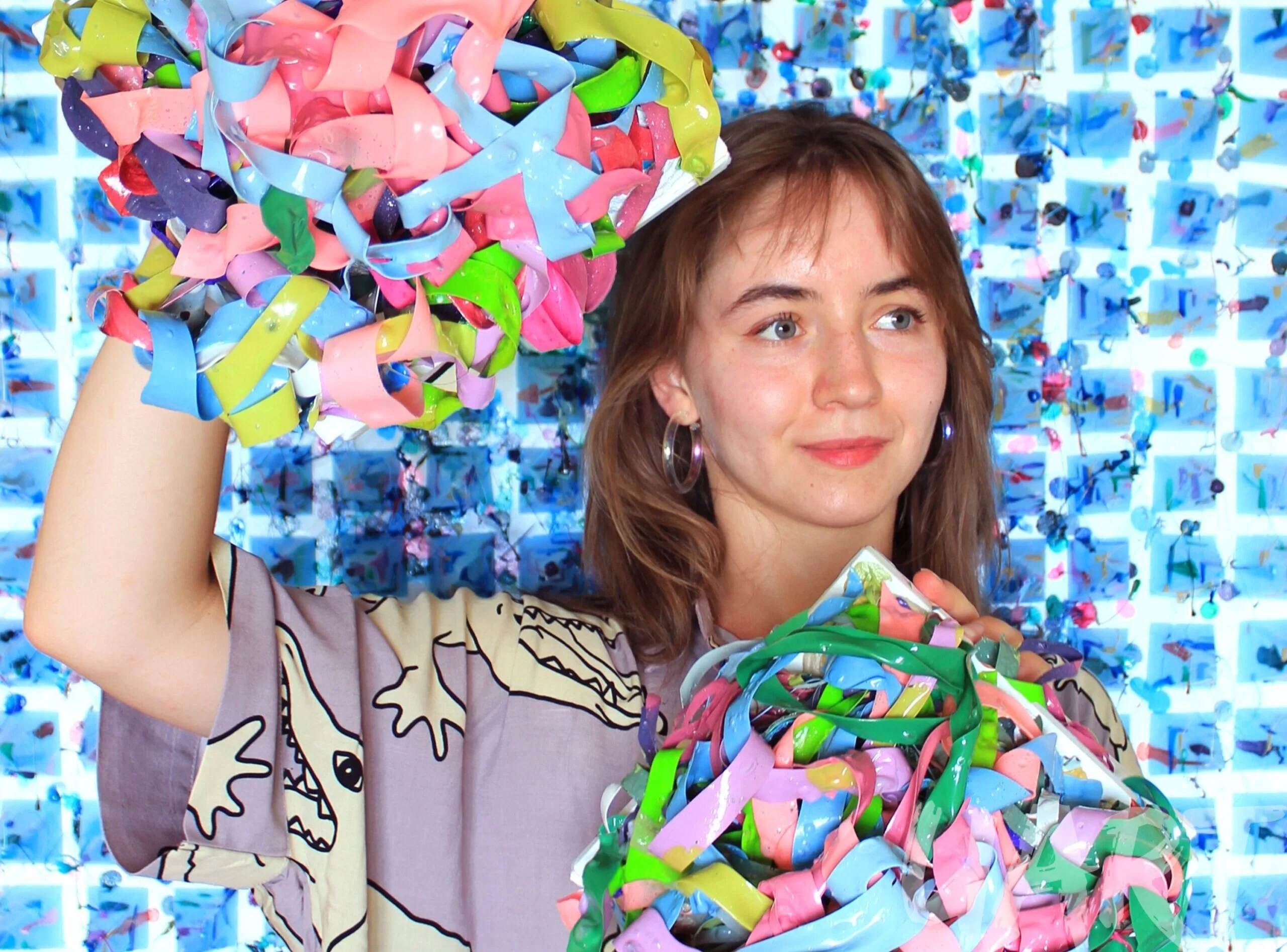 Ukrainian artist work with the subjects of nature and the environment.
The artist with a unique vision of the world was born on May 20, 1998, in Rivne, Ukraine. She graduated from the Lutsk National Technical University, the Lviv National Academy of Arts, and the Ivan Trush Lviv State College of Decorative and Applied Arts.
She creates unique art objects. For example, the «Coral Reef», which she saw with her own eyes during her free diving experience. She often uses secondary materials, which, unfortunately, pollute the environment. In the end, magic happens — recycled paper, plastic, and another waste acquires creative value.
Discover the full story of the Ukrainian artist Tanbelia in our Catalog section
Title
«Forest Around the Pond»
More Artworks of Tanbelia
Buy original artworks and goods