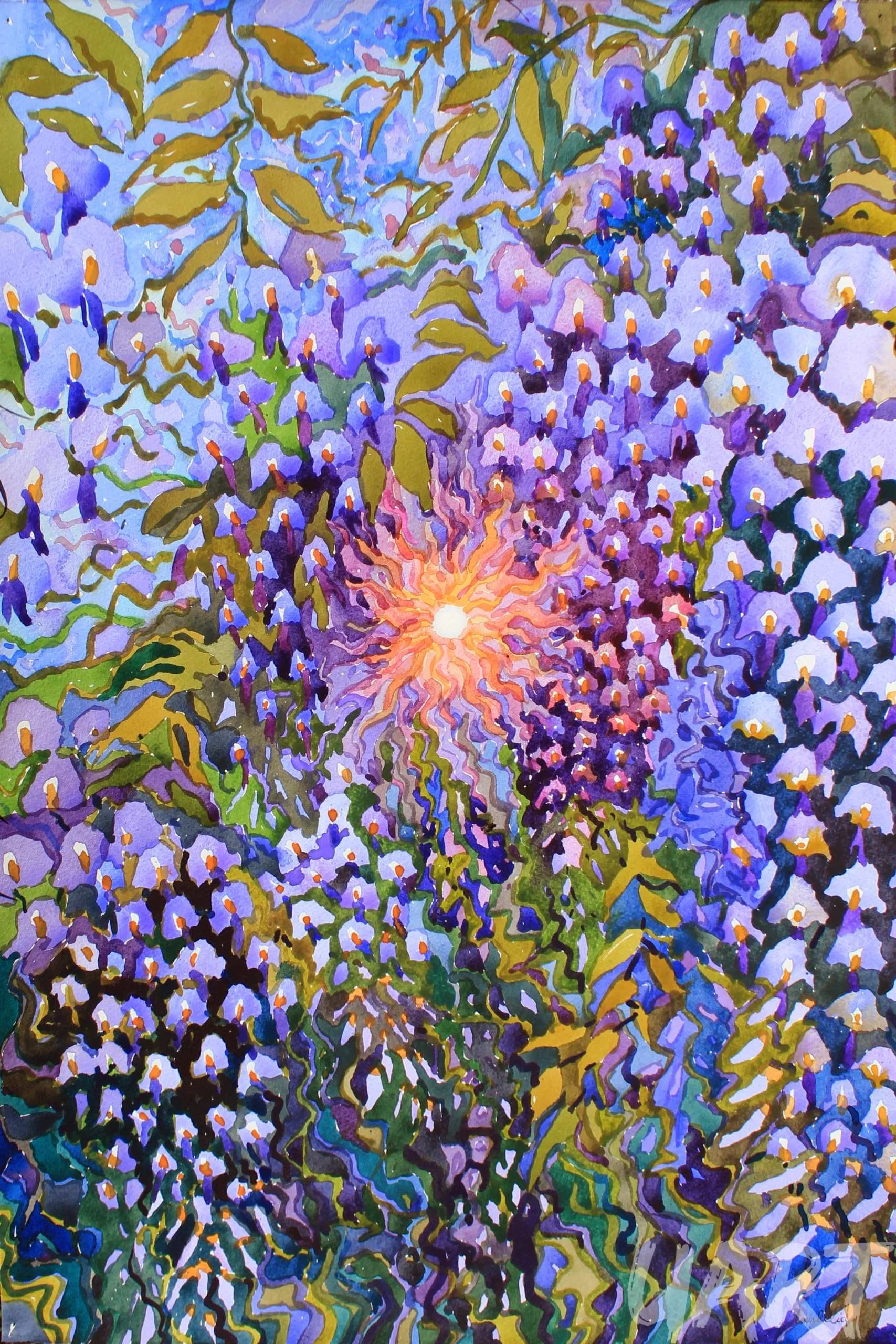 in stock
Finding this place is like moving to a glaze, fairy-tale world. It is not easy to get here — you must overcome many forest paths, leave the fields behind, and catch the elusive sun for a moment so that it falls perfectly on the lush vegetation.
One more step… Bright flowers seem to reach the sky. Warm shades of purple and blue bask under the warm rays playing with various colors. Wake up, Alice!
If you stand under the bunches of Wisteria, it steals you away from everyday life. It covers with lush curls and protects from everything that disturbs. There are different rules and a different reality. Minutes to slow down — now you know how to stop time.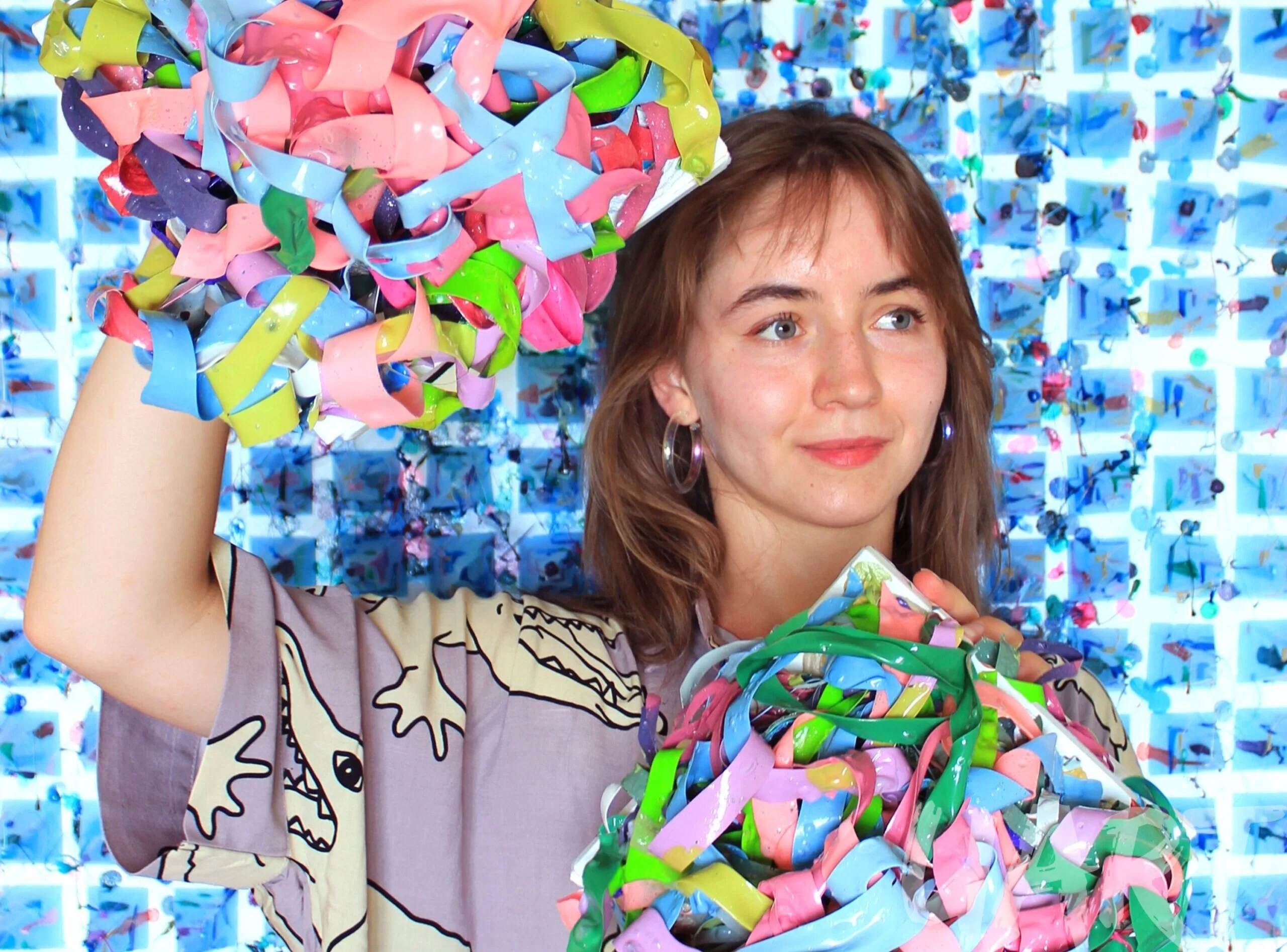 Ukrainian artist work with the subjects of nature and the environment.
The artist with a unique vision of the world was born on May 20, 1998, in Rivne, Ukraine. She graduated from the Lutsk National Technical University, the Lviv National Academy of Arts, and the Ivan Trush Lviv State College of Decorative and Applied Arts.
She creates unique art objects. For example, the «Coral Reef», which she saw with her own eyes during her free diving experience. She often uses secondary materials, which, unfortunately, pollute the environment. In the end, magic happens — recycled paper, plastic, and another waste acquires creative value.
Discover the full story of the Ukrainian artist Tanbelia in our Catalog section
More Artworks of Tanbelia
Buy original artworks and goods