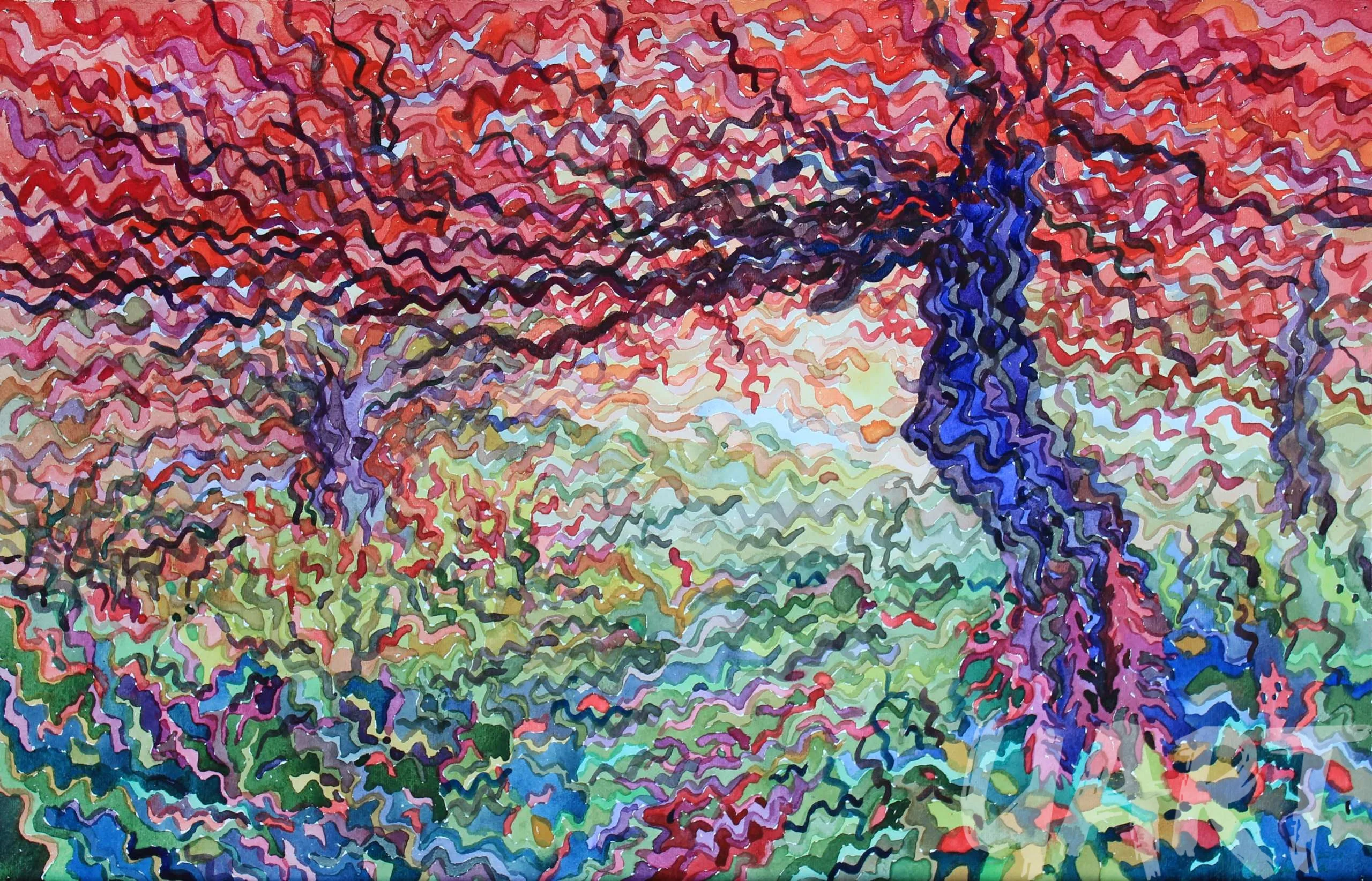 in stock
Resting in the Carpathians inspired Tanbelia to depict a mysterious world among mountains, fantastic nature, and original traditions. It seems to us that Ukraine is an open book. But at such moments, you understand that its' soul is much more profound.
The particular style of the author shows the Carpathians from the inside. Wavy lines, like paths, lead to the main point. Thick tree trunks, wrapped in various types of grass, hold a cloud of red leaves. It seems that the laws of physics are broken — like you are on another planet.
«Wavy strokes come from the inside. When we finished our studies, we mastered watercolor. I wanted to find «my own.» Somehow, after many painted works, the idea arose to apply a wavy style. This is mine. This is how I see the world and release energy,» — says the artist.
To merge with nature and feel part of it is a skill not born by chance. This is the ability to handle uniqueness, emphasize changing beauty, and lay down sacred meanings. Viewers love puzzles, so finding meaning in pictures is a great way to unburden your mind and fill yourself with beauty.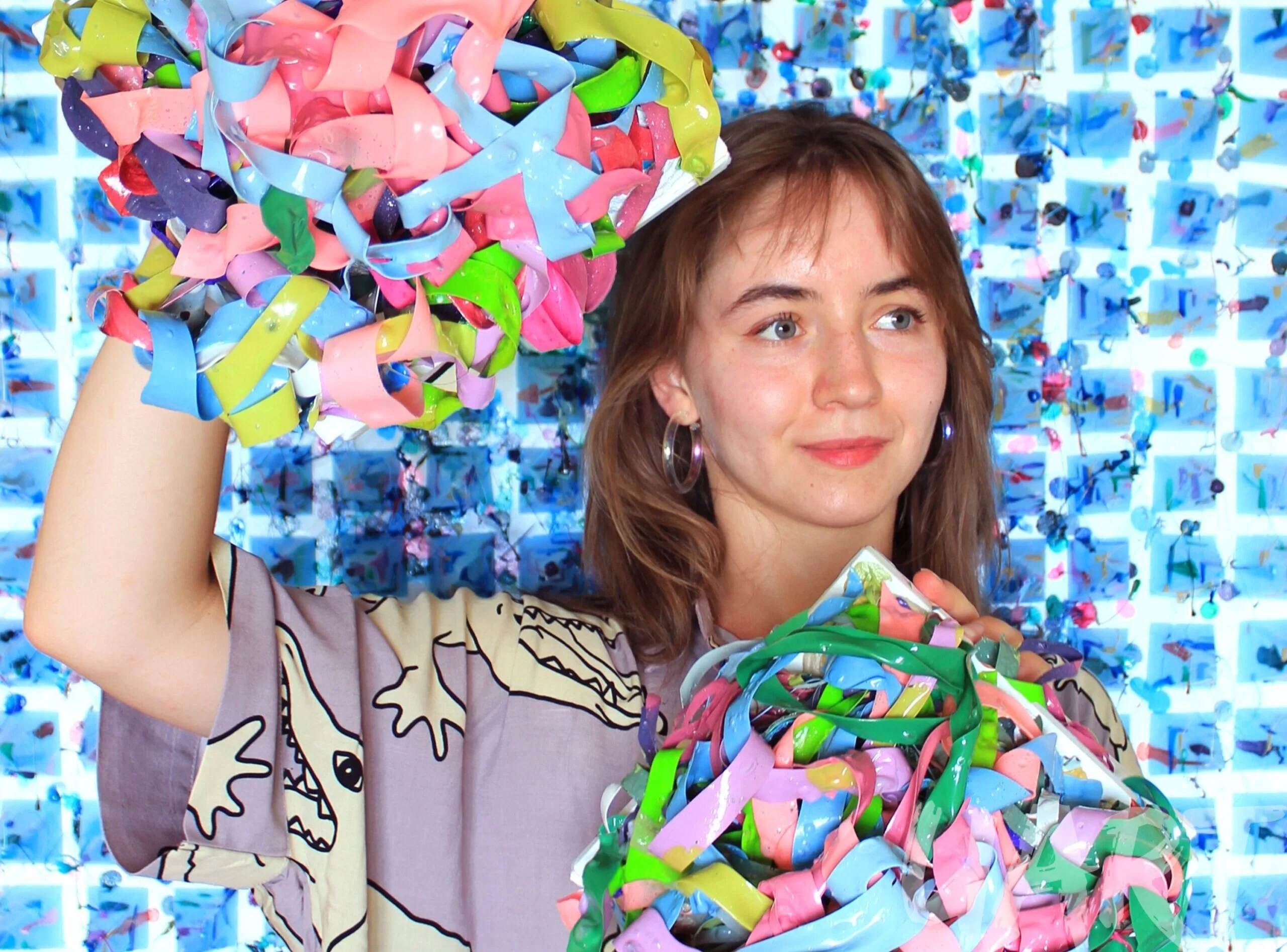 Ukrainian artist work with the subjects of nature and the environment.
The artist with a unique vision of the world was born on May 20, 1998, in Rivne, Ukraine. She graduated from the Lutsk National Technical University, the Lviv National Academy of Arts, and the Ivan Trush Lviv State College of Decorative and Applied Arts.
She creates unique art objects. For example, the «Coral Reef», which she saw with her own eyes during her free diving experience. She often uses secondary materials, which, unfortunately, pollute the environment. In the end, magic happens — recycled paper, plastic, and another waste acquires creative value.
Discover the full story of the Ukrainian artist Tanbelia in our Catalog section
Title
Carpathian Autumn Forest
More Artworks of Tanbelia
Buy original artworks and goods