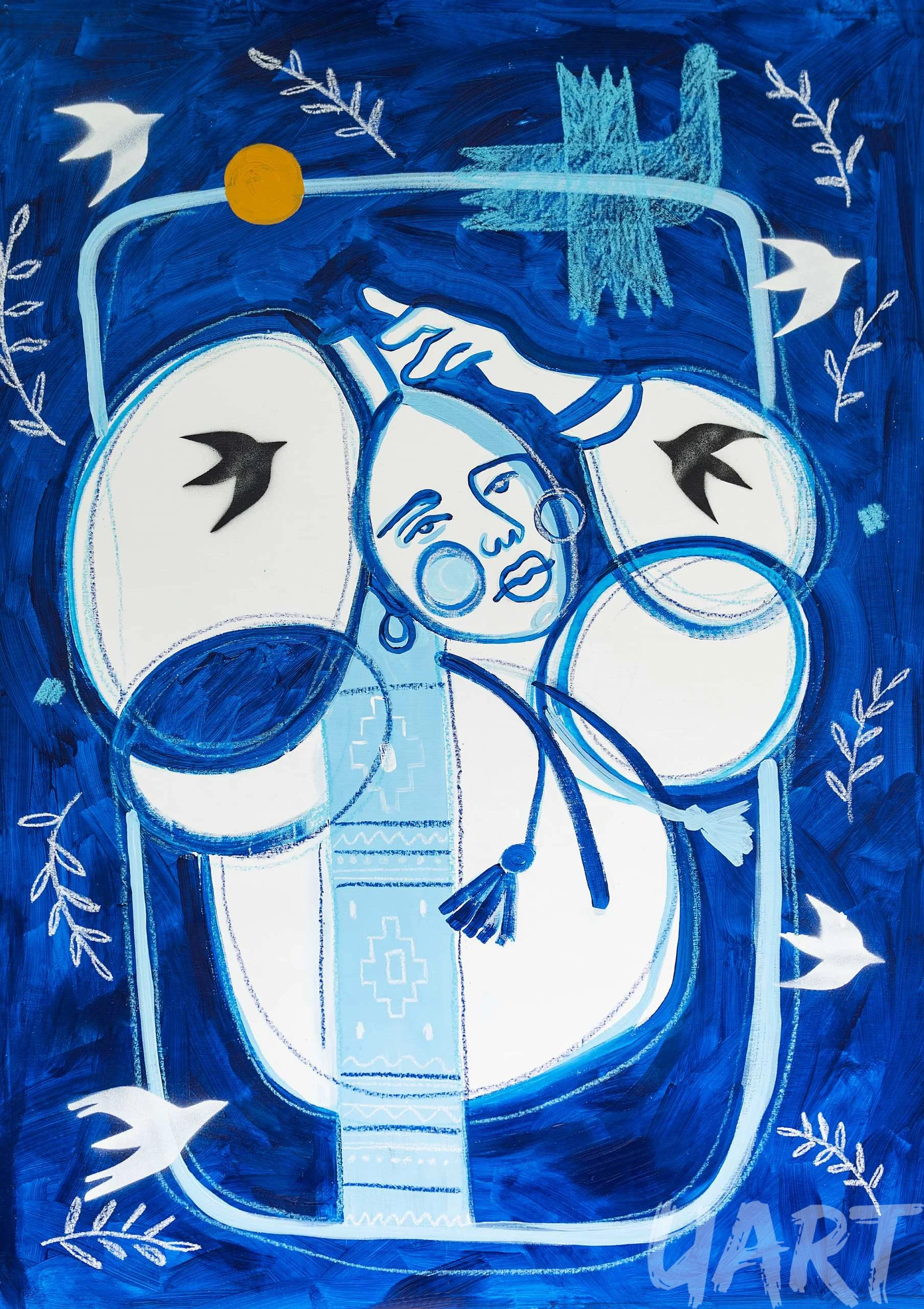 in stock
Minimalism is imagination's best friend. Anastasia once adored detailed works. However, she wanted to simplify her art.
The artist considers the «blue» series a turning point in her work. She began to create big canvases and found a style that was easy to remember.
Each line is not random. The combination of different elements takes us to a dimension where a woman is. Admires the night starry sky, looks at the moon and wears beautiful clothes. An embroidered towel with a Hutsul ornament, like a charm. Pleats, lush sleeves, blue color – something ghostly, elusive.
Maybe color is just color. Or, perhaps, the dark sky that enveloped everything around in peace.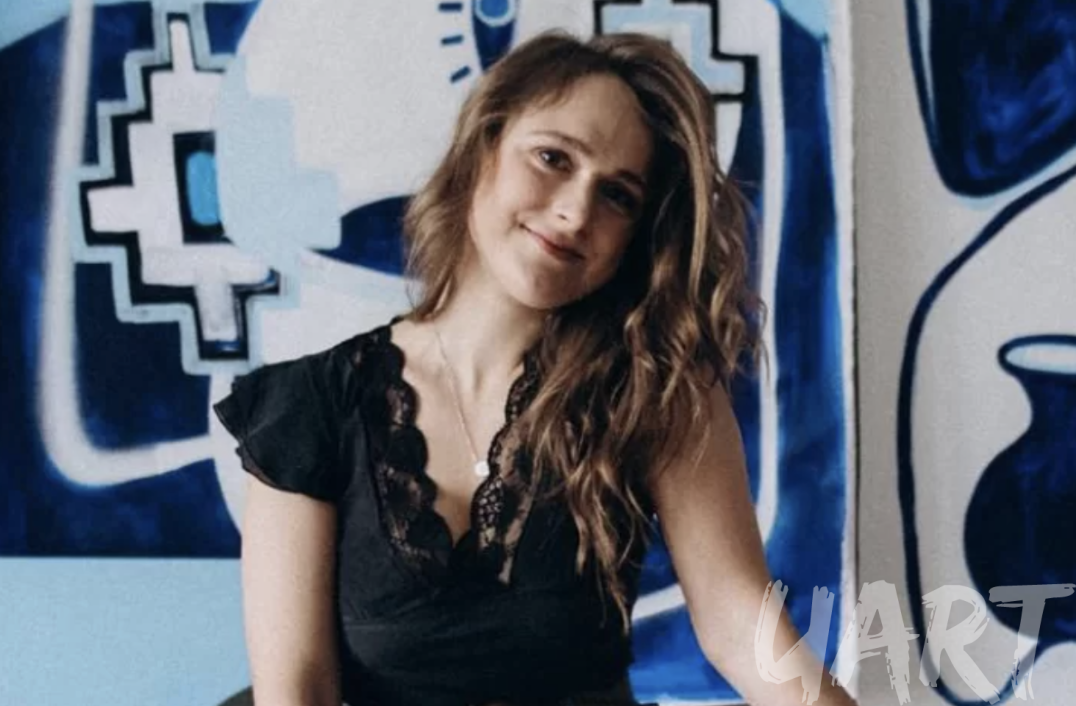 Nastya always relies on her inner feelings. Moreover, sometimes symbolism arises already in the process of creating a work.
The artist Anastasia Bonishko was born in Lviv, where her artistic journey began. As a child, the girl fell in love with everything related to music or fine arts. 
Later, the girl graduated from the National Forestry University of Ukraine, majoring in Design. Years of practice paid off — she grew as an artist and also found herself in the style of line art.
Her series of paintings, «Woman in blue tone,» seems to envelop her from the inside. The blue color evokes a feeling of coziness, and you want to look at every detail and notice the obvious or weightless thoughts the author has put into it. More about Anastasia Bonishko on her personal page.
Title
Woman in Blue Tone 7 (series)
More Artworks of Anastasia Bonishko
Buy original artworks and goods