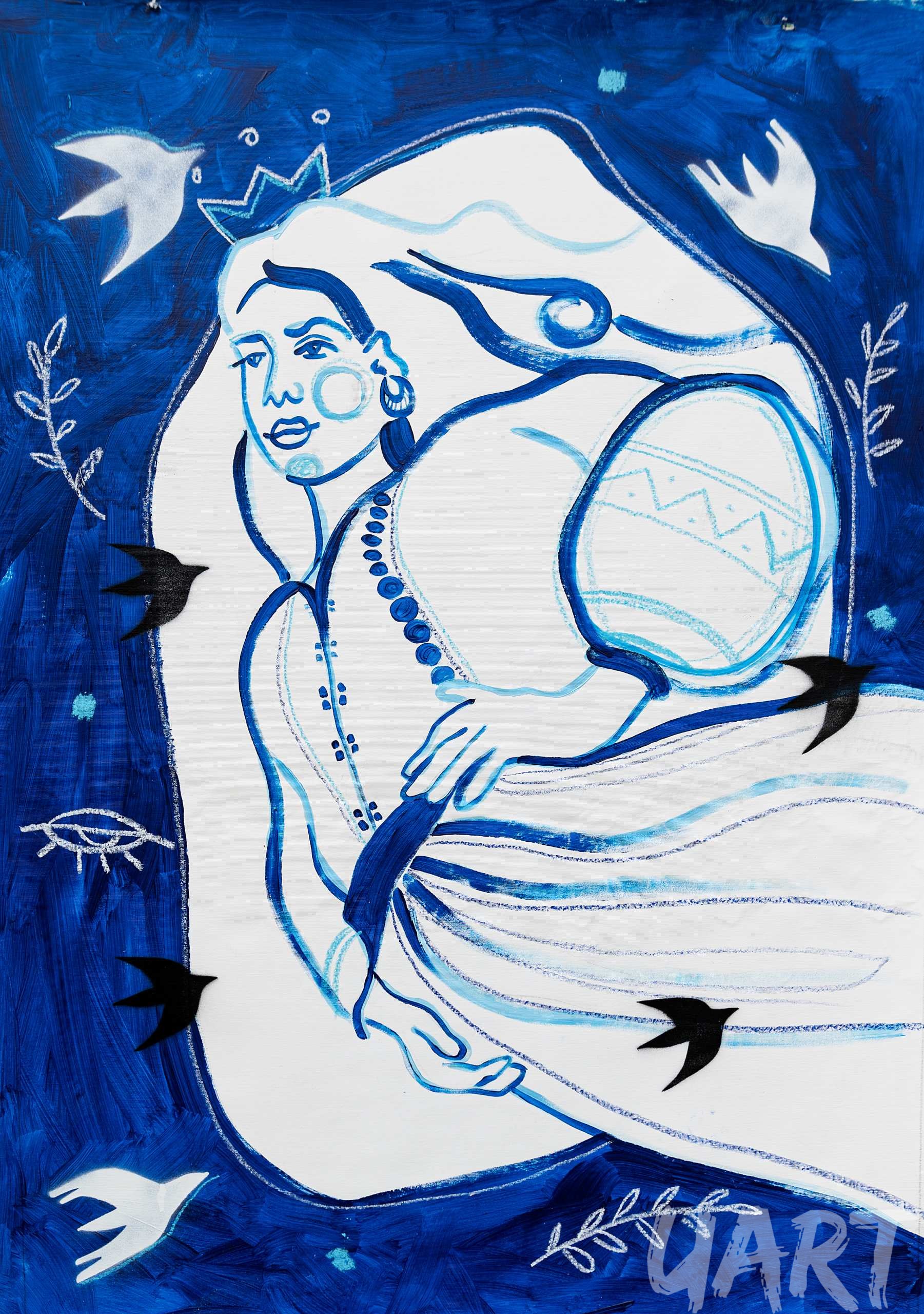 in stock
The author created this work when she found out she was pregnant. And only a woman who will become a mother can feel the world so accurately.
Anastasia felt spring inside her. The hands of the lady in the picture support her waist. The crown is the most beautiful. Next to her is permanent details: willow branches, earrings, and Ukrainian clothing. Swallows brought good news to the people. The mysterious eye hints at pleasant dreams.
«I used to have more stylized line work, and now I am developing and creating more simple, abstract images. For example, the eyes are a reminder of what I used to do,» – says Anastasia.
The combination of white and blue creates a single plot. These are all elements of the artistic palette. And the secret is not only in color but also in the content.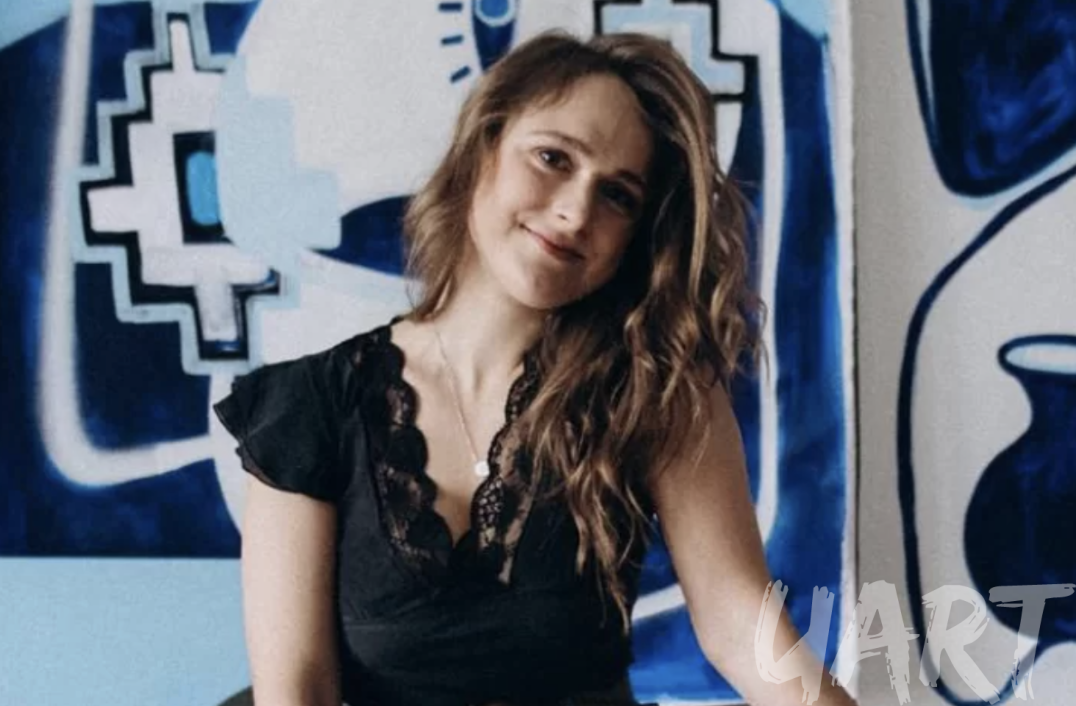 Nastya always relies on her inner feelings. Moreover, sometimes symbolism arises already in the process of creating a work.
The artist Anastasia Bonishko was born in Lviv, where her artistic journey began. As a child, the girl fell in love with everything related to music or fine arts. 
Later, the girl graduated from the National Forestry University of Ukraine, majoring in Design. Years of practice paid off — she grew as an artist and also found herself in the style of line art.
Her series of paintings, «Woman in blue tone,» seems to envelop her from the inside. The blue color evokes a feeling of coziness, and you want to look at every detail and notice the obvious or weightless thoughts the author has put into it. More about Anastasia Bonishko on her personal page.
Title
«Woman in Blue Tone 6 (series)»
More Artworks of Anastasia Bonishko
Buy original artworks and goods