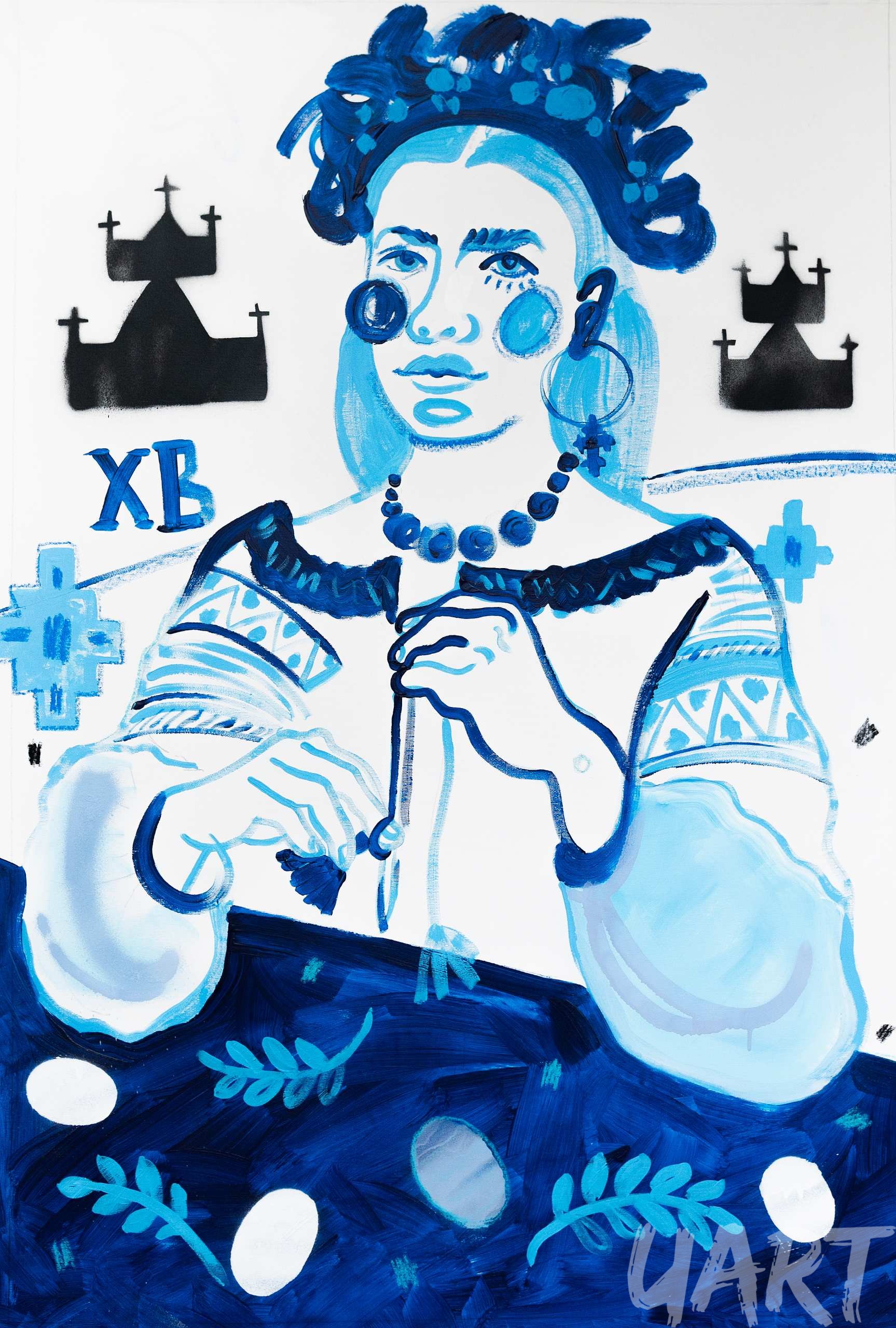 in stock
The viewer feels the mood when the artist works with pleasure. Anastasia depicted a woman preparing for the holiday. The look of a charming stranger shows that she is satisfied with the reflection in the mirror. And the author especially likes round earrings. She says she would wear them too.
Willow branches, birds, embroidery, and a wreath on the head have symbolism. These are not attributes of Easter; however, they complement its atmosphere.
The Easter theme inspires anticipation of something bright and familiar. Creating ornaments on Easter eggs, baking Easter cakes, consecrating food, enjoying the spring sun, and believing that good will conquer evil. The essence of impressionism is to combine details into a general picture and convey what the eye cannot see.
«When I paint, I play. For me, it's like a game where the canvas is a blank field that I fill with my mood. I used to worry that I had to put meaning into my work. Depict objects in detail. Then I realized – I love to play,» – adds Anastasia.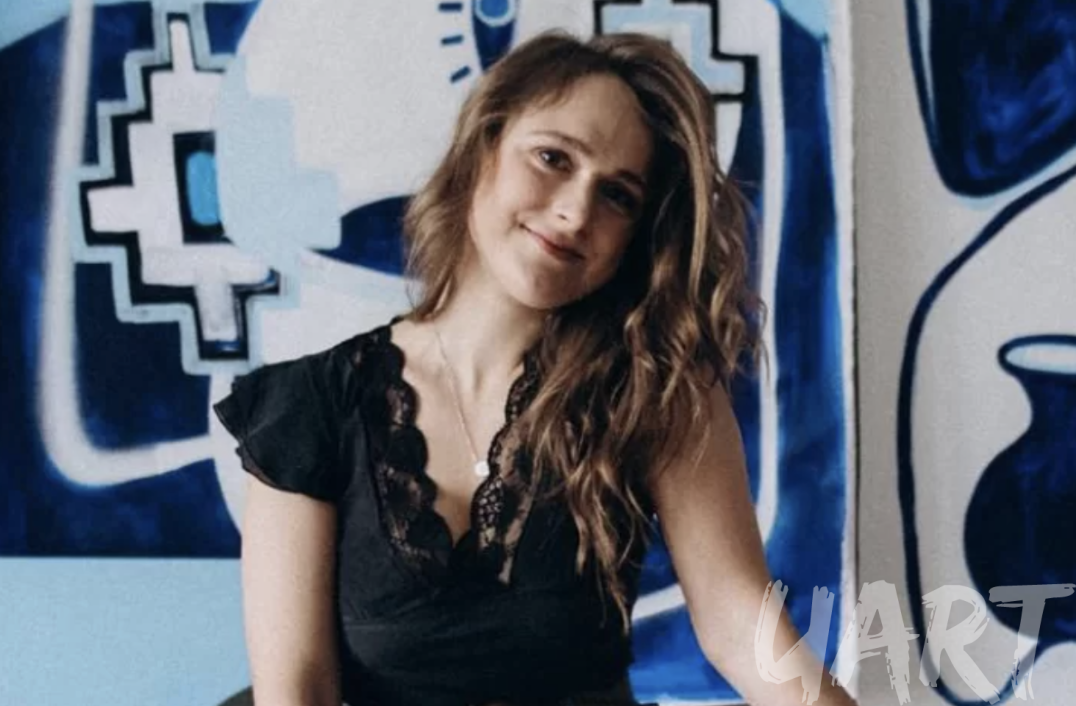 Nastya always relies on her inner feelings. Moreover, sometimes symbolism arises already in the process of creating a work.
The artist Anastasia Bonishko was born in Lviv, where her artistic journey began. As a child, the girl fell in love with everything related to music or fine arts. 
Later, the girl graduated from the National Forestry University of Ukraine, majoring in Design. Years of practice paid off — she grew as an artist and also found herself in the style of line art.
Her series of paintings, «Woman in blue tone,» seems to envelop her from the inside. The blue color evokes a feeling of coziness, and you want to look at every detail and notice the obvious or weightless thoughts the author has put into it. More about Anastasia Bonishko on her personal page.
Title
Woman in Blue Tone 2 (series)
More Artworks of Anastasia Bonishko
Buy original artworks and goods