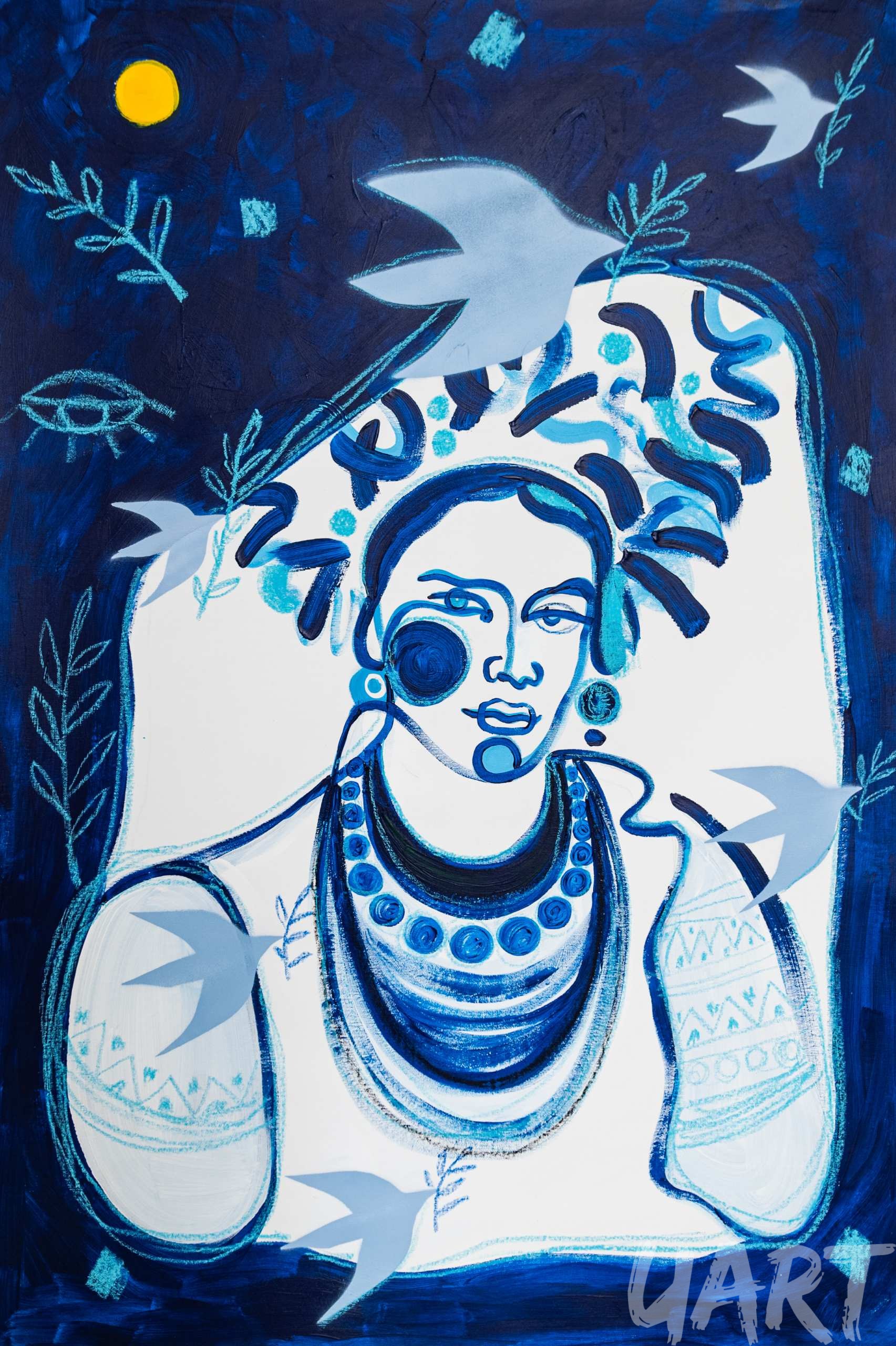 sold
The artist created this work in complete harmony with herself. Anastasia says that when she applied the paint, she entered a state of maximum peace.
Darkness is associated with mysteries, but this work is clear to everyone. The author wanted to convey the atmosphere of a spring night, diversity, and uniqueness. Yes, this blue work is from the same recognizable series; despite this, she has her unique character.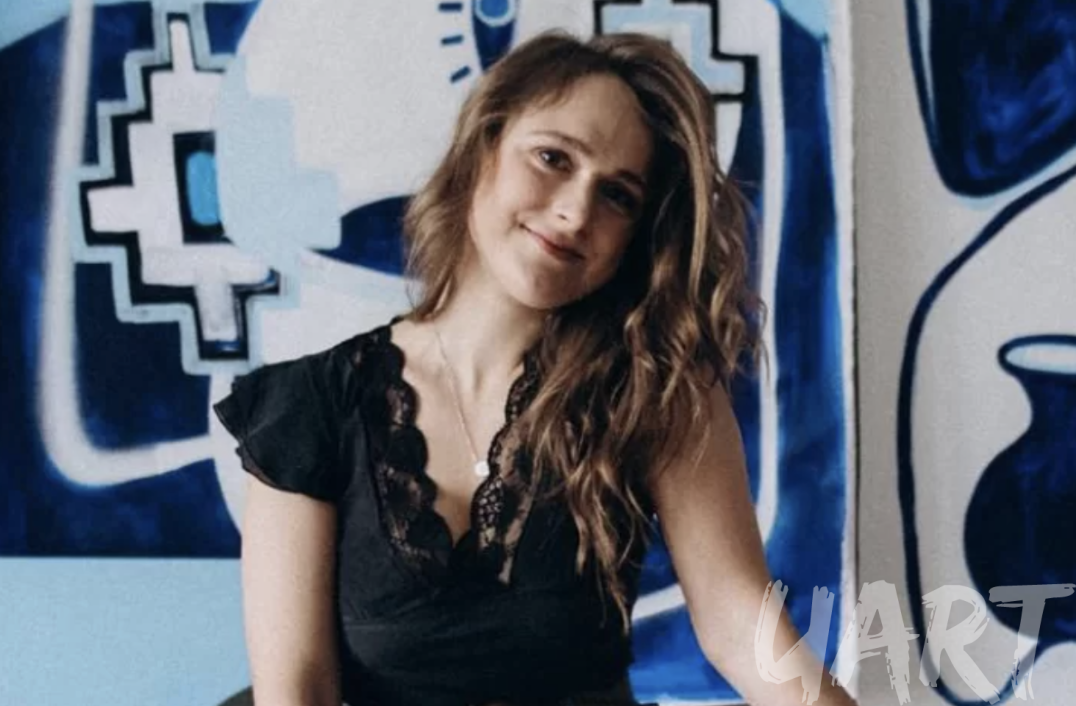 Nastya always relies on her inner feelings. Moreover, sometimes symbolism arises already in the process of creating a work.
The artist Anastasia Bonishko was born in Lviv, where her artistic journey began. As a child, the girl fell in love with everything related to music or fine arts. 
Later, the girl graduated from the National Forestry University of Ukraine, majoring in Design. Years of practice paid off — she grew as an artist and also found herself in the style of line art.
Her series of paintings, «Woman in blue tone,» seems to envelop her from the inside. The blue color evokes a feeling of coziness, and you want to look at every detail and notice the obvious or weightless thoughts the author has put into it. More about Anastasia Bonishko on her personal page.
Title
Woman in Blue Tone 4 (series)
More Artworks of Anastasia Bonishko
Buy original artworks and goods