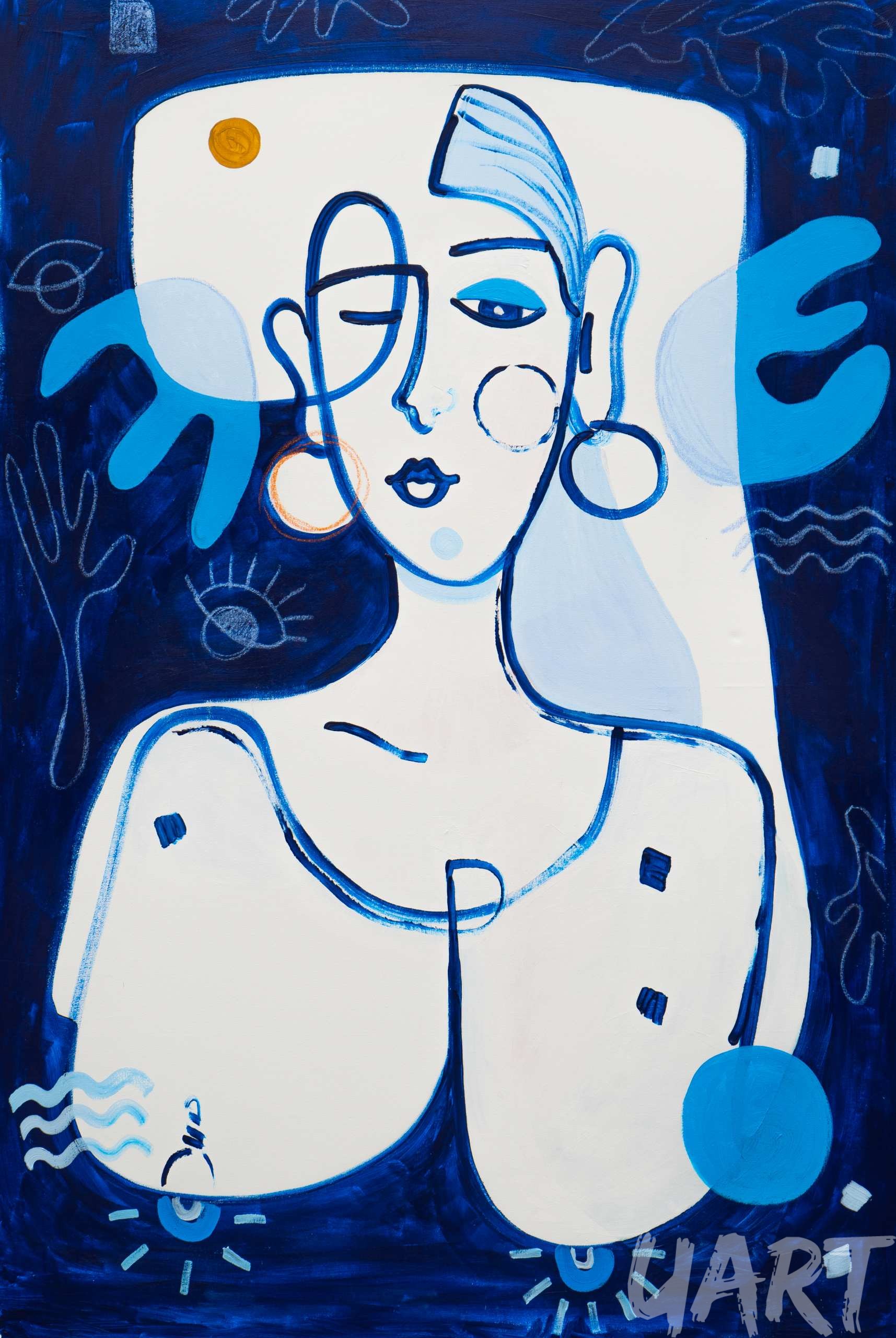 sold
This painting was the very first in a series. Sometimes the first attempt fails, but the artist immediately hits the target. Anastasia wanted to create something original and stylized. She imagined labyrinths from lines and later transferred them to the picture. Now we can also walk through them, and even more so – get lost!
Eyes, eyebrows, and other features seem to become real, and it does not confuse the viewer. On the contrary, he imagines a complete plot. Yes, some people like prominent art – with details and the real world. But ghosts, riddles, and images interest people more; this is our chip.
The artist is sure that it is impossible to please everyone. However, if someone likes her artwork, this is once and for all!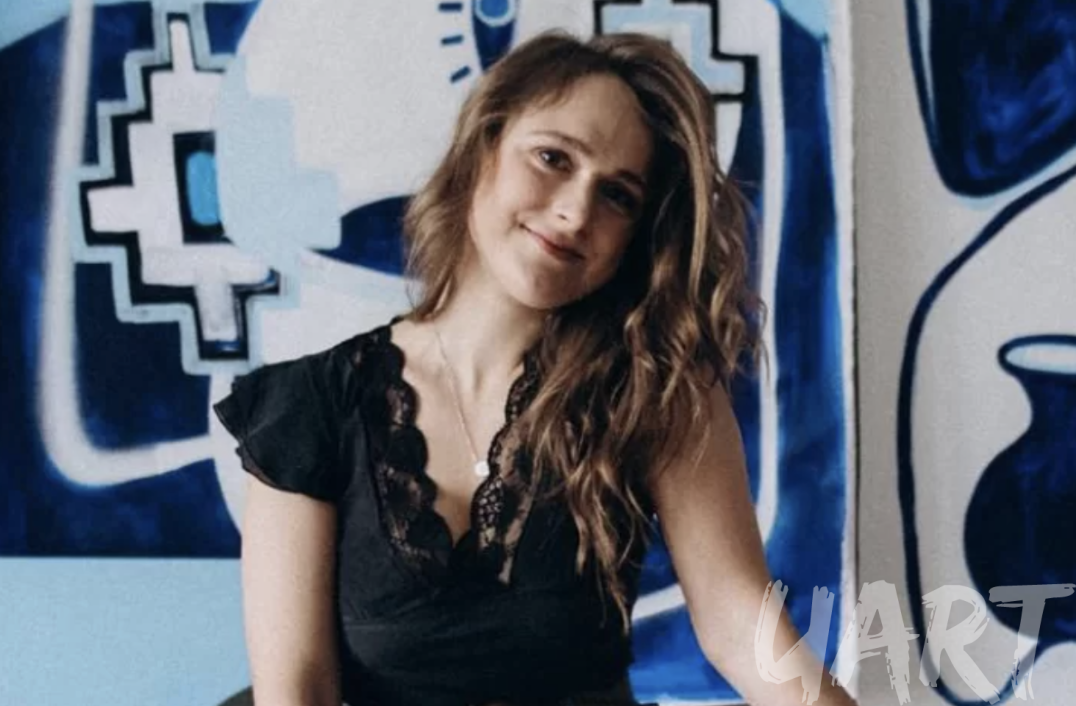 Nastya always relies on her inner feelings. Moreover, sometimes symbolism arises already in the process of creating a work.
The artist Anastasia Bonishko was born in Lviv, where her artistic journey began. As a child, the girl fell in love with everything related to music or fine arts. 
Later, the girl graduated from the National Forestry University of Ukraine, majoring in Design. Years of practice paid off — she grew as an artist and also found herself in the style of line art.
Her series of paintings, «Woman in blue tone,» seems to envelop her from the inside. The blue color evokes a feeling of coziness, and you want to look at every detail and notice the obvious or weightless thoughts the author has put into it. More about Anastasia Bonishko on her personal page.
Title
Woman in Blue Tone 1 (series)
More Artworks of Anastasia Bonishko
Buy original artworks and goods