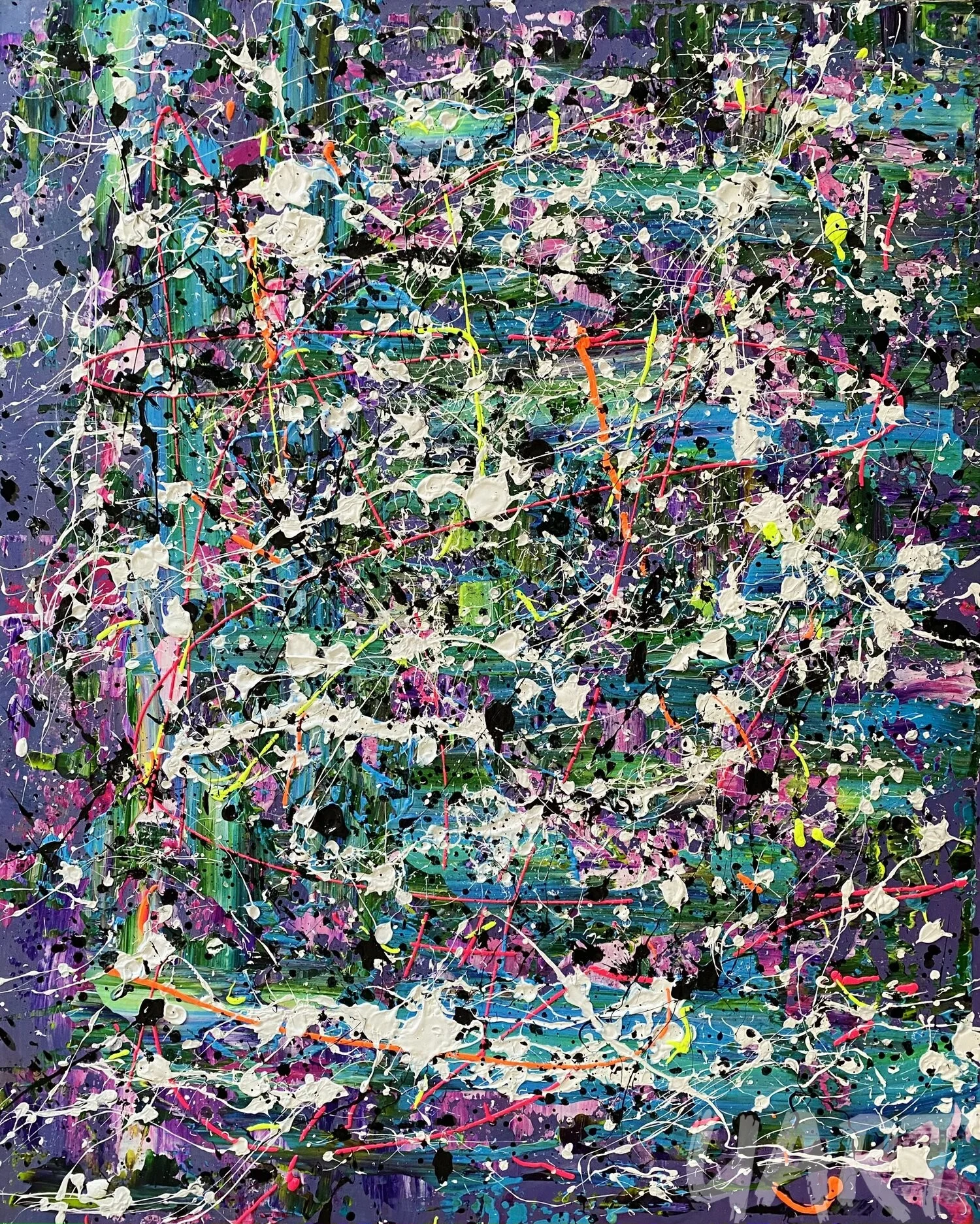 in stock
The intersection of colors and lines, white splashes, and multi-layered details. What do you see here — a three-dimensional fantasy space or a limitless universe? The artist tried to put a lot of «light» in the picture, which symbolizes the fire of endless possibilities. We are alive. So, we can do everything!
Darya is sure that not only a person works with a picture — it is mutual. It seems that each work feels the hand of the author. And if there is a connection, the picture becomes the pearl of any interior and heals the soul.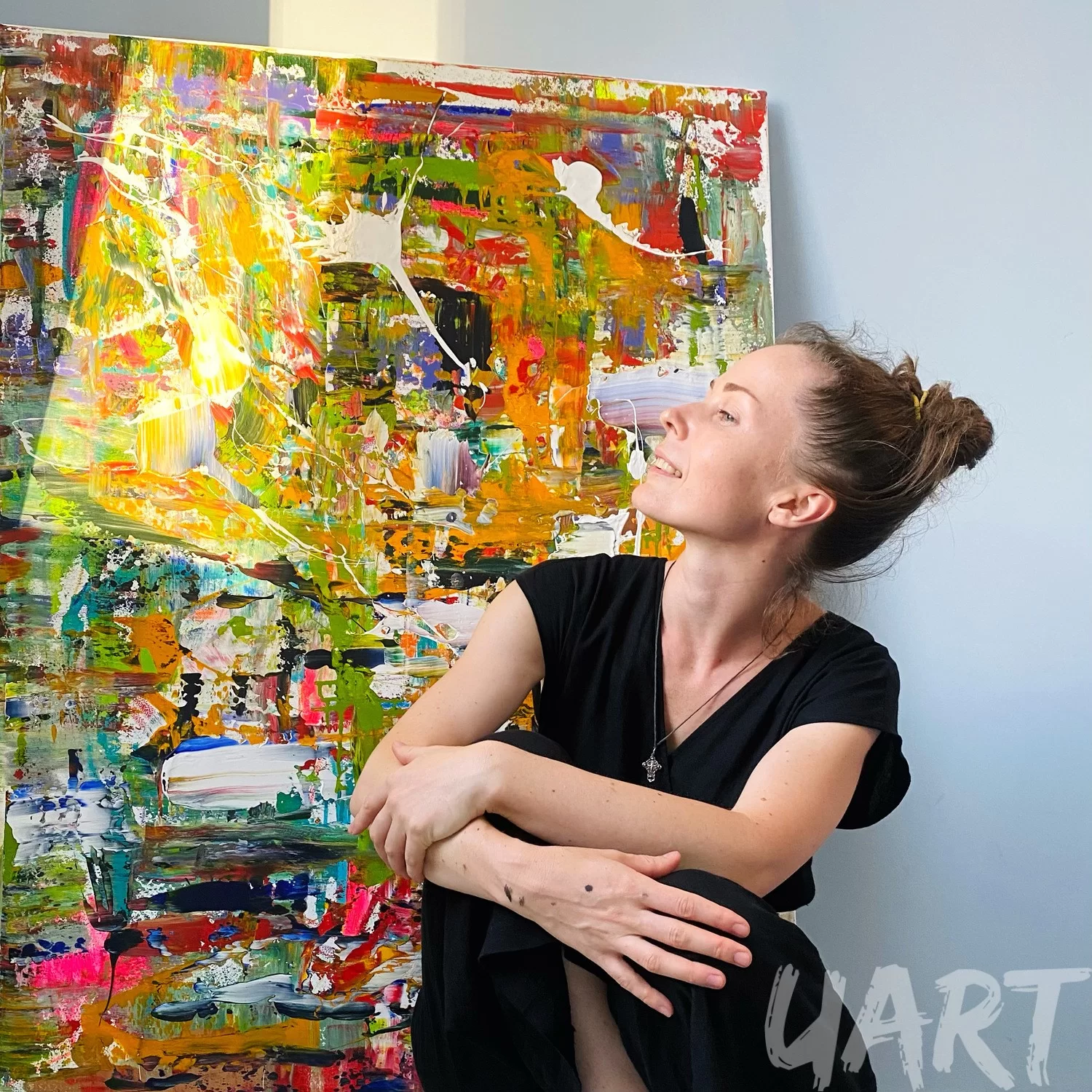 «Love is the highest and ultimate goal that a person can aspire to. The salvation of man lies in love and is achieved through love.»
The artist was born on January 10, 1986, in Chornomorsk. The girl had been fond of drawing since childhood, but she did not find a common language with the teacher during the lessons at the art school. The woman demanded that the future artist follow the rules.
«I deliberately violated the laws of art, painted pink horses, deformed faces… my imagination could not withstand the framework in which they wanted to confine me. I was disappointed and left this for almost 25 years.»
The path was confusing, but it still led to the starting point. At first, the artist received higher education at the Faculty of Economics and Law, but in the second year, she realized creativity won. Now she paints every emotion that is easy to read in her fantastic works. More about Darya Nakvakina on her personal page.
Title
Darya Nakvakina — Blending with the star
Media
acrylic on cardboard
More Artworks of Darya Nakvakina
Buy original artworks and goods