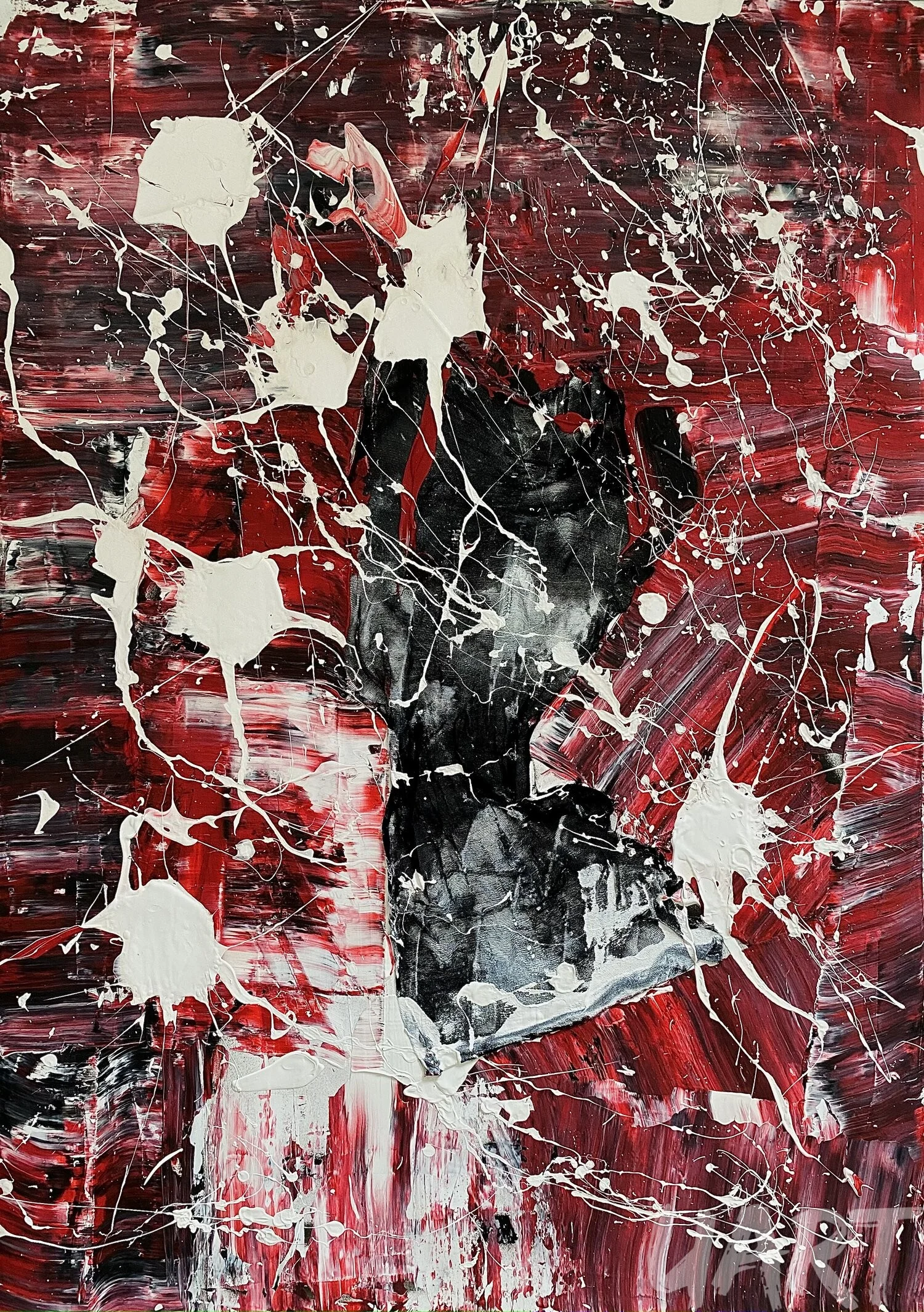 in stock
This cardboard has a unique feature. You can hear breath. In a beautiful interior, even under glass.The artist's work is about a woman who heard many affronts during her life. She is strong on the outside but very fragile on the inside. Society, religion, and the world of men make her guilty for the slightest violation of established rules. Is it her fault that she was born into a woman's body?
Her world seems full of wounds from the obligations placed on her. The author is not a feminist, but she defends women's rights despite this. Because despite all expectations and stereotypes, they remain unbreakable.
White spots on the canvas are perfumes. When the soul leaves the body, it leaves a white trail. We cannot see the soul, and we cannot destroy it. Yes, we can mutilate it but not tear it apart. The author compares it to strong tights, a piece of which she pasted into the work with the help of paint. Like, even if holes appear there, the product will remain intact. So is the soul — it suffers from images but continues to live.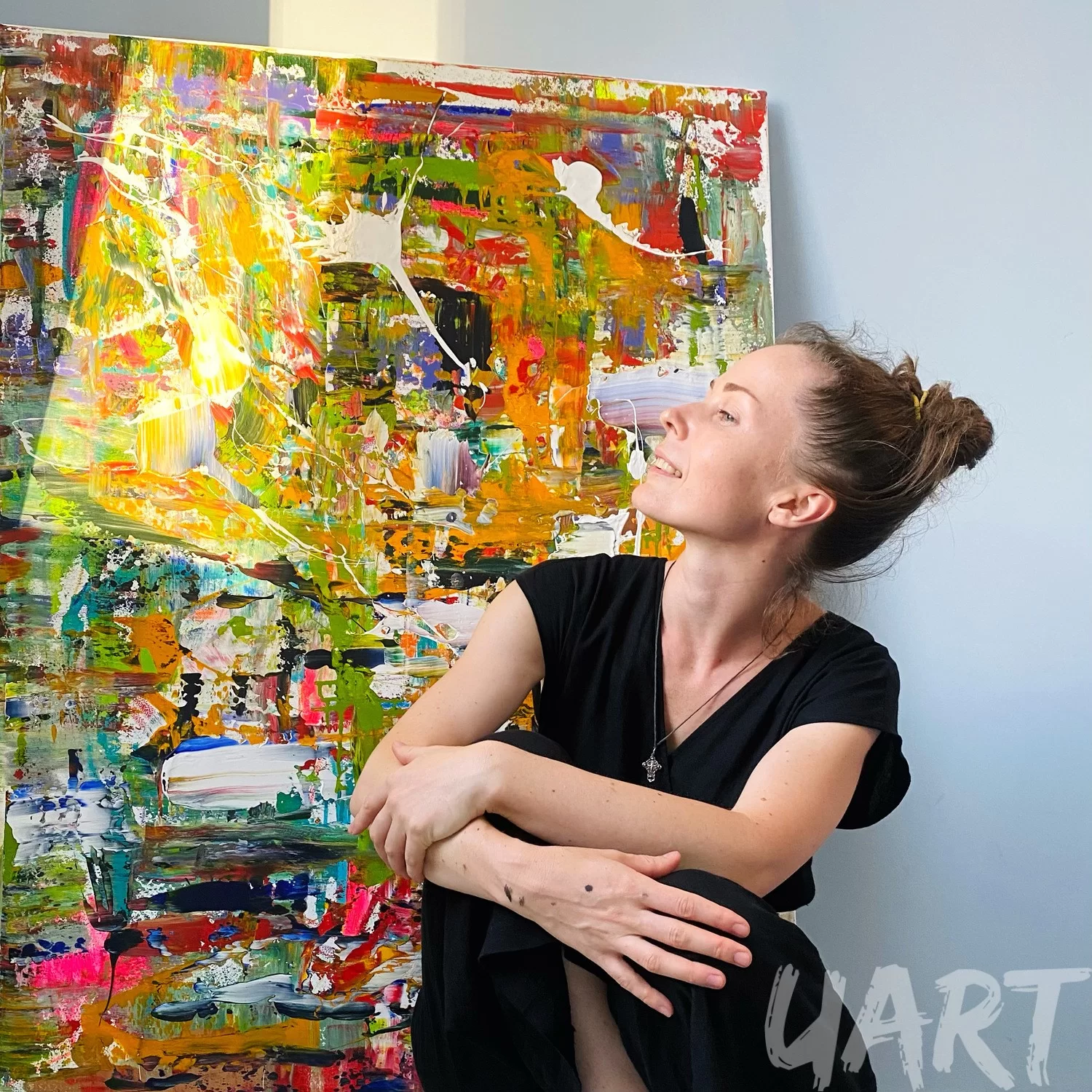 «Love is the highest and ultimate goal that a person can aspire to. The salvation of man lies in love and is achieved through love.»
The artist was born on January 10, 1986, in Chornomorsk. The girl had been fond of drawing since childhood, but she did not find a common language with the teacher during the lessons at the art school. The woman demanded that the future artist follow the rules.
«I deliberately violated the laws of art, painted pink horses, deformed faces… my imagination could not withstand the framework in which they wanted to confine me. I was disappointed and left this for almost 25 years.»
The path was confusing, but it still led to the starting point. At first, the artist received higher education at the Faculty of Economics and Law, but in the second year, she realized creativity won. Now she paints every emotion that is easy to read in her fantastic works. More about Darya Nakvakina on her personal page.
Title
Darya Nakvakina — Addiction
Media
acrylic, nylon on cardboard
More Artworks of Darya Nakvakina
Buy original artworks and goods