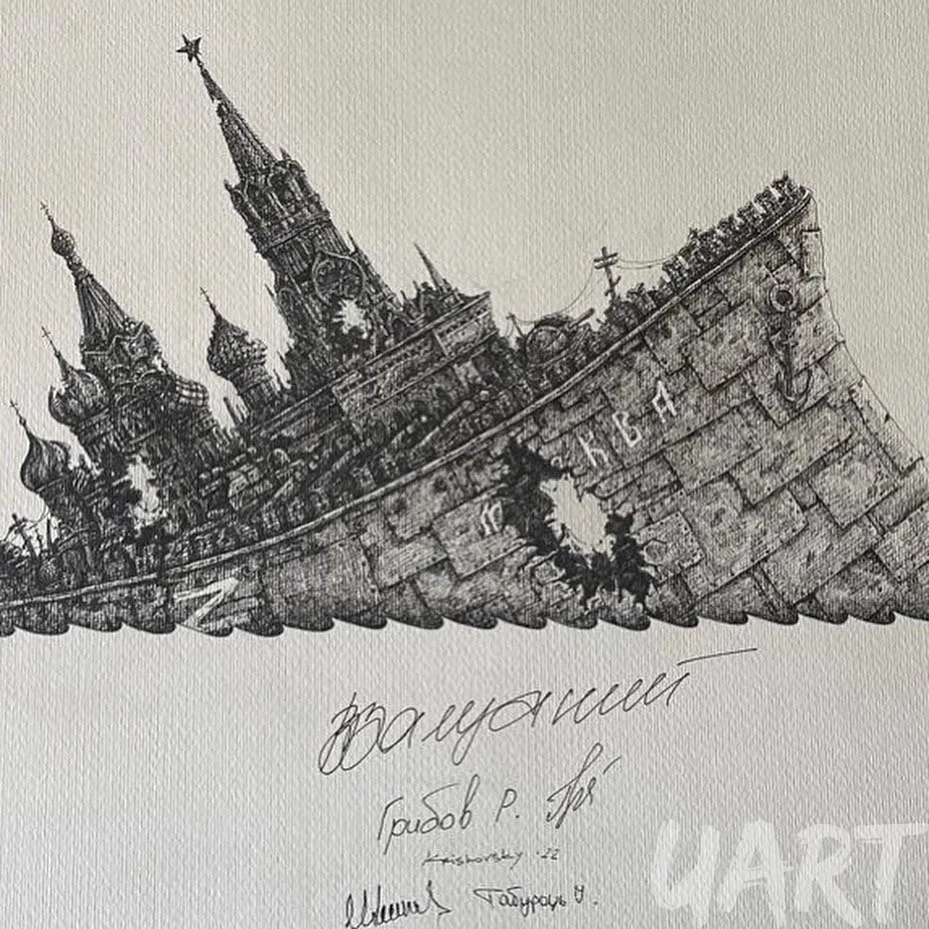 in stock
Dmytro Krishovsky's painting «To the Russian warship: Go f**k yourself» is a one-of-a-kind art artifact of the Ukrainian-Russian war.
On February 24, Russian troops attacked Snake Island, located in the Black Sea 30 miles away from the coast of the Odesa region. The ships, particularly the flagship «Moscow», demanded to lay down their weapons. However, they were sent in an already known direction. Later, the prophecy came true — the elite of the Russian fleet with a powerful anti-missile system went to the bottom.
Unfortunately, part of the island guards from Zmiyny died heroically. Those who were captured were exchanged for Russian occupiers later. Among them was the Ukrainian modern Cossack Roman Hrybov, who was called the author of the symbolic expression.
Small, detailed lines by the author's ink show that the strength of the spirit always prevails over the physical. The ship is holed all the way through, and the damaged Kremlin is visible on the deck. Through the image, you can feel how «Moscow» is slowly going to the bottom of the sea. So as the plans to take over independent Ukrainian land.
The fearless infantryman, who bravely defended the island, touched the unique graphic work of Dmytro Krishovsky «To the Russian warship: Go f**k yourself». There are three priceless autographs on the picture: military officer Roman Hrybov, head of the military administration of Cherkasy Oblast, Major General Ihor Taburets, and Commander-in-Chief of the Armed Forces of Ukraine Valery Zaluzhny.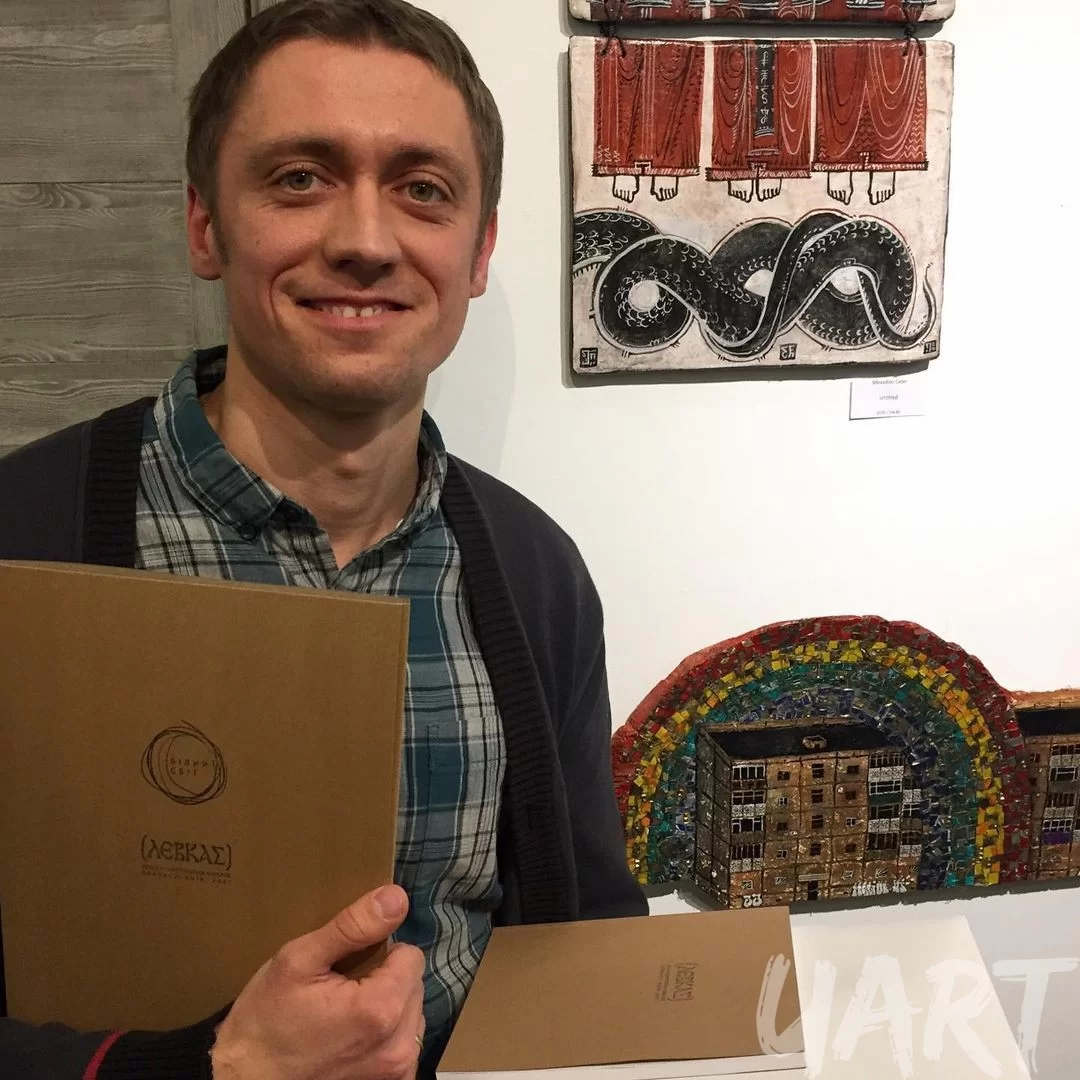 Love for art appeared in school — then, the first wave of street art swept through the world.
Dmytro Kryshovskyi was born in 1988 in the city of Korsun-Shevchenkivskyi. The artist grew up in an unremarkable district of Cherkasy, ​​where «panels,» melted elevator buttons, the smell of tobacco, drafts, and adventures.
From 2003 to 2007, the boy studied at the Cherkasy State College of Business, where he mastered graphic design and advertising. In 2010, he graduated from the National Academy of Managers of Culture and Arts in Kyiv.
Currently, he works in graphics, painting, posters, and graphic design. Dmytro now participates in various exhibitions in Ukraine and around the world. Moreover, the artist's works are in the collections of Belgium, France, England, and the USA. More of Dmytro's biography is on his page.
Title
«To Russian Warship: Go f**k Yourself»
Media
ink, designers paper
More Artworks of Dmytro Krishovsky
Buy original artworks and goods