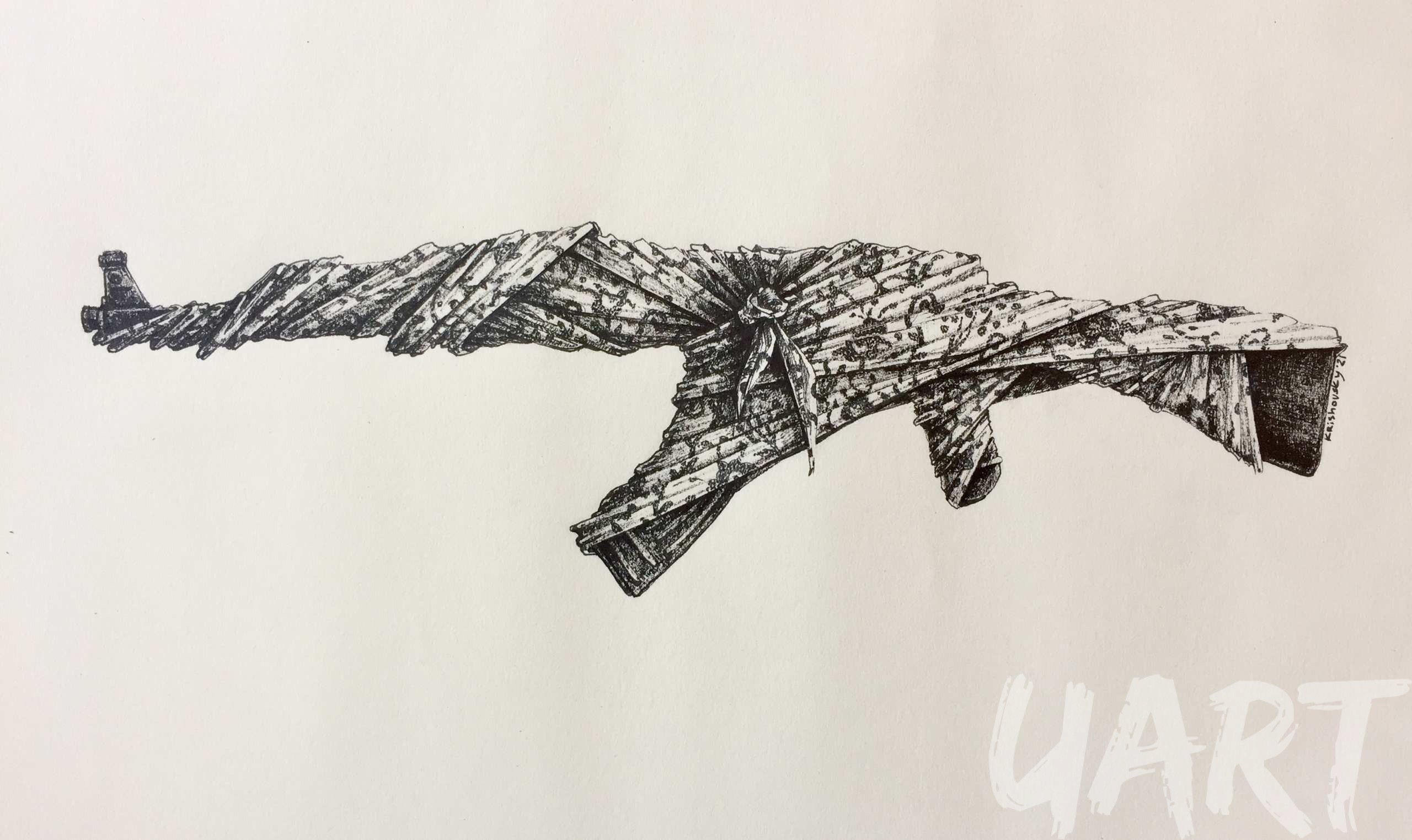 in stock
Dmytro Kryshovskyi's work «Oberig» (2021) is part of the series of the same name, which the artist began to create in 2021, and consists of different types of hand weapons, each wrapped in a fabric with a Ukrainian folk ornament.
Obrig is a Ukrainian folk belief that a person has an object, like a talisman or amulet, that protects and guards against evil and enmity. According to the artist's impressions, the AK-47 machine gun wrapped in a national ornament is the most important defender of the Ukrainian nation in modern times.
Kryshovsky's artistic vision extends through the time of the Russian-Ukrainian conflict. It is manifested in the prediction of the full-scale hot phase of the war, which began a year later after the execution of this graphic work.
«Oberig» is an exceptionally technically executed artwork in the author's signature graphic style and is the first work of the new large cycle «Motanka,» aimed at revealing the profoundly sacred manifestations of the Ukrainian ethnos.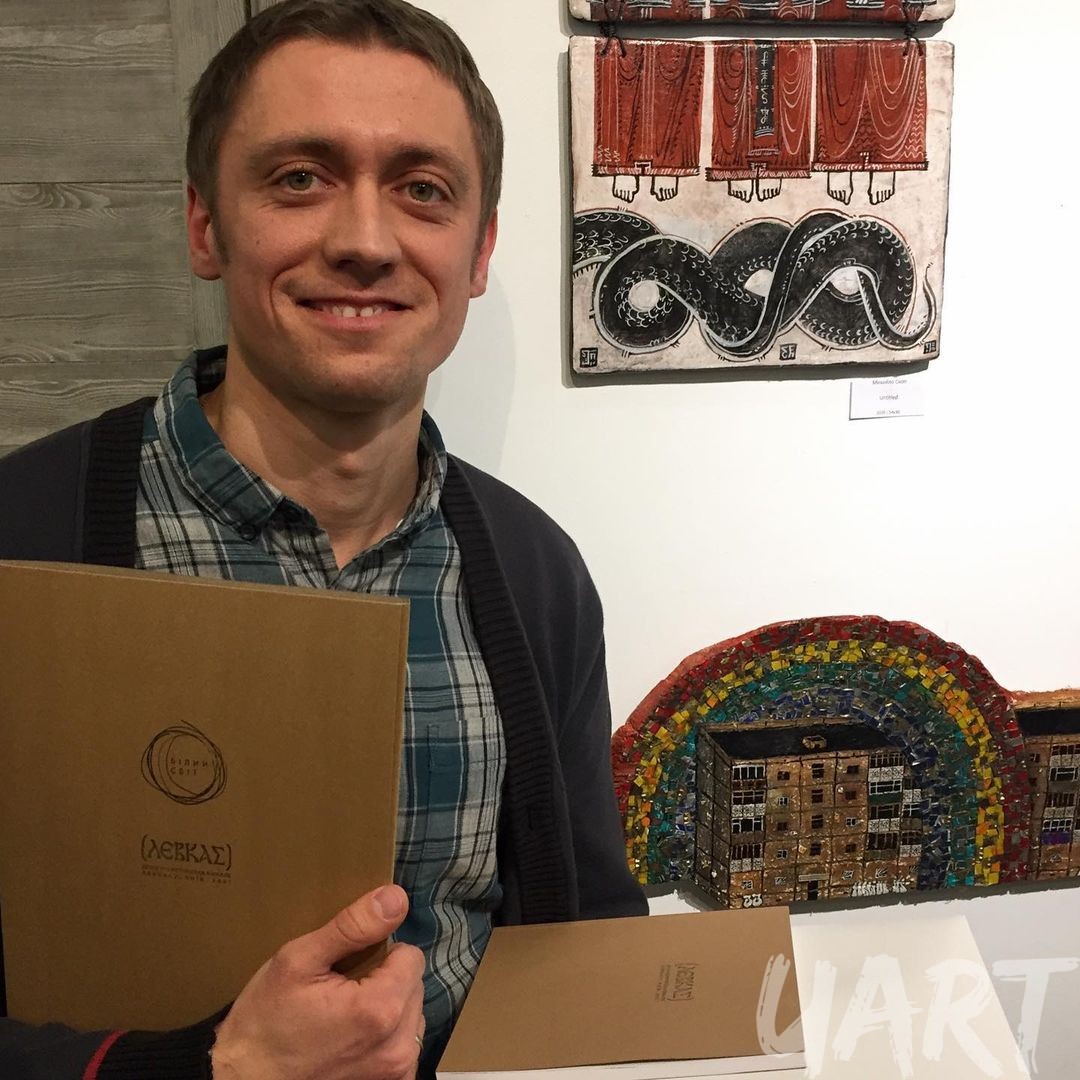 Love for art appeared in school — then, the first wave of street art swept through the world.
Dmytro Kryshovskyi was born in 1988 in the city of Korsun-Shevchenkivskyi. The artist grew up in an unremarkable district of Cherkasy, ​​where «panels,» melted elevator buttons, the smell of tobacco, drafts, and adventures.
From 2003 to 2007, the boy studied at the Cherkasy State College of Business, where he mastered graphic design and advertising. In 2010, he graduated from the National Academy of Managers of Culture and Arts in Kyiv.
Currently, he works in graphics, painting, posters, and graphic design. Dmytro now participates in various exhibitions in Ukraine and around the world. Moreover, the artist's works are in the collections of Belgium, France, England, and the USA. More of Dmytro's biography is on his page.
Title
«Oberig (Guardian)»
Media
ink, designers paper
More Artworks of Dmytro Krishovsky
Buy original artworks and goods