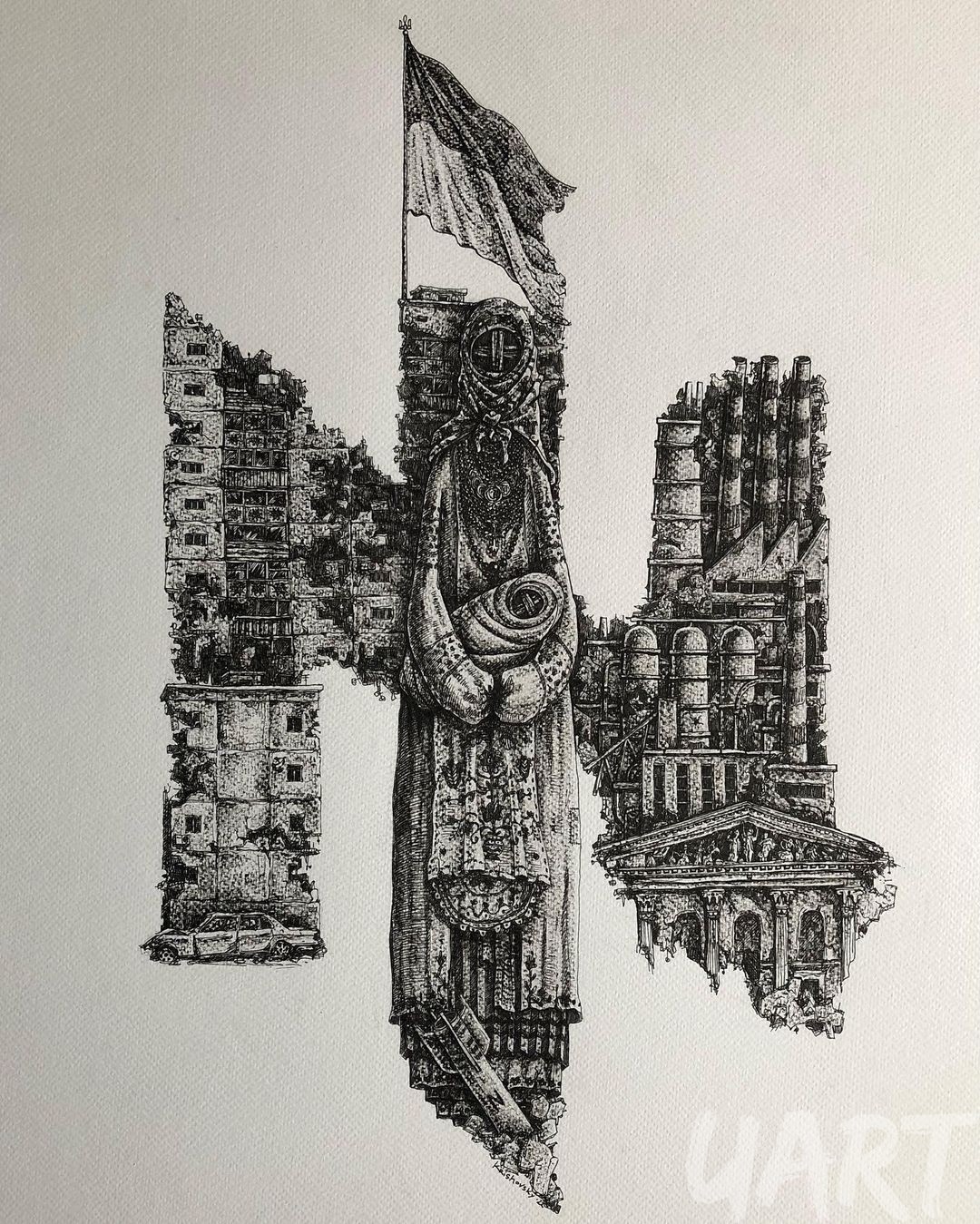 in stock
The motanka doll symbolizes well-being and hope. It protects against evil intentions and envy and fills the house with powerful light energy.
Dmytro Kryshovsky's concept shows how a motanka-mother, dressed in a village costume with a national ornament, tries to keep a motanka-child from perishing against the background of the ruined city of Mariupol, which is the most tragic page of the russian-Ukrainian war.
The graphic work of the master Dmytro Kryshovsky filigree depicts the most significant symbols of the destroyed city, such as broken panel high-rise buildings, the pipes of the Azovstal plant, and the bombed-out drama theater where women and children were hiding. Under the feet of the mother doll is a Russian cluster missile with the marking Z, which plunged into the ground.
A tattered Ukrainian flag flutters overhead, symbolizing hope will forever rise even over the destroyed city.
The artist masterfully uses ethnic images with modern elements, combined into a general composition in the form of the emblem of the "Azov" regiment (a unit of the National Guard of Ukraine), which has defended the city since the beginning of Russian aggression in Ukraine in 2014.
According to the artist's plan, Motan women, like their mothers, are ready to take up arms and defend their land. They will pray and fight, but they will not leave their homeland under any circumstances. No fear, no pain, no mourning!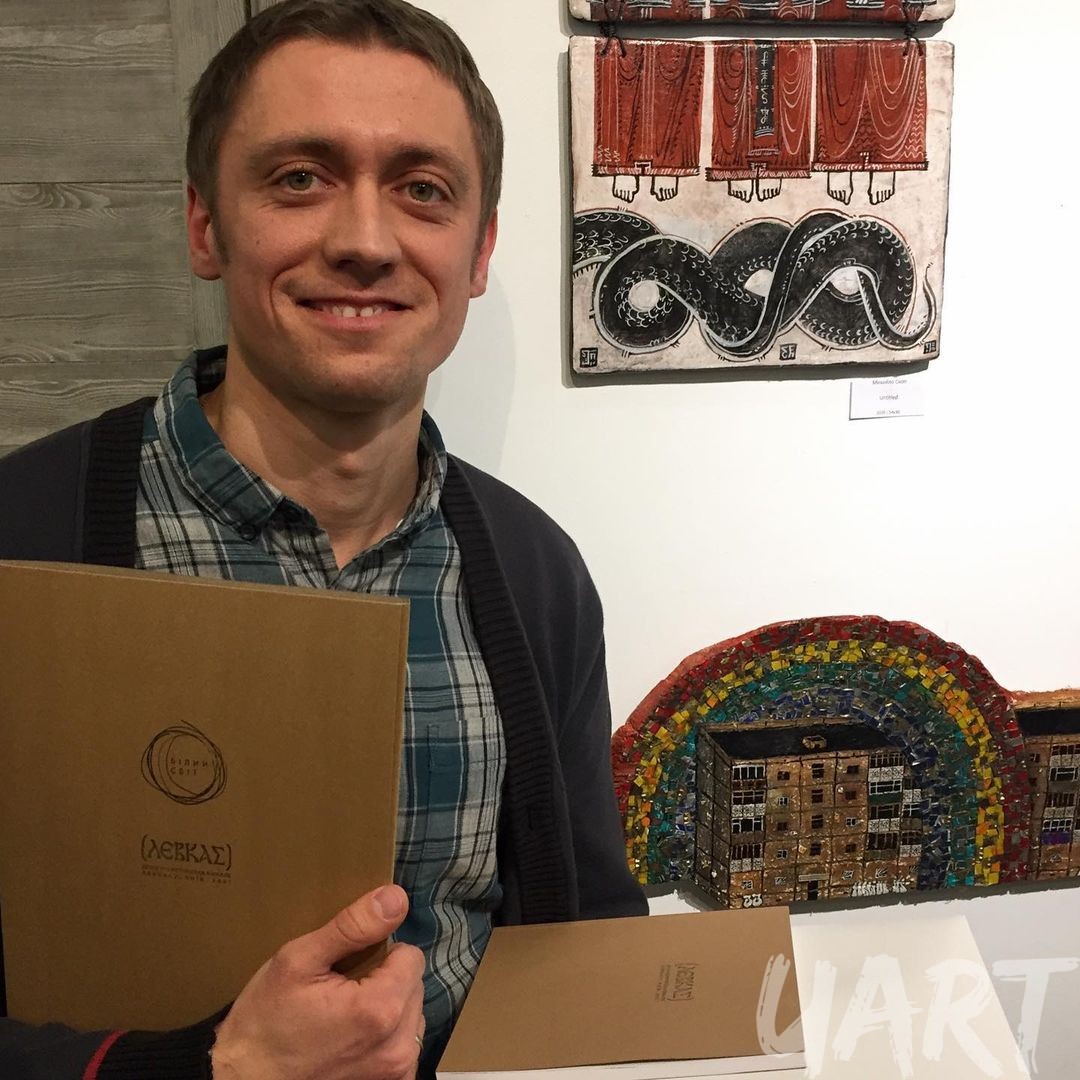 Love for art appeared in school — then, the first wave of street art swept through the world.
Dmytro Kryshovskyi was born in 1988 in the city of Korsun-Shevchenkivskyi. The artist grew up in an unremarkable district of Cherkasy, ​​where «panels,» melted elevator buttons, the smell of tobacco, drafts, and adventures.
From 2003 to 2007, the boy studied at the Cherkasy State College of Business, where he mastered graphic design and advertising. In 2010, he graduated from the National Academy of Managers of Culture and Arts in Kyiv.
Currently, he works in graphics, painting, posters, and graphic design. Dmytro now participates in various exhibitions in Ukraine and around the world. Moreover, the artist's works are in the collections of Belgium, France, England, and the USA. More of Dmytro's biography is on his page.
Media
ink, designers paper
More Artworks of Dmytro Krishovsky
Buy original artworks and goods