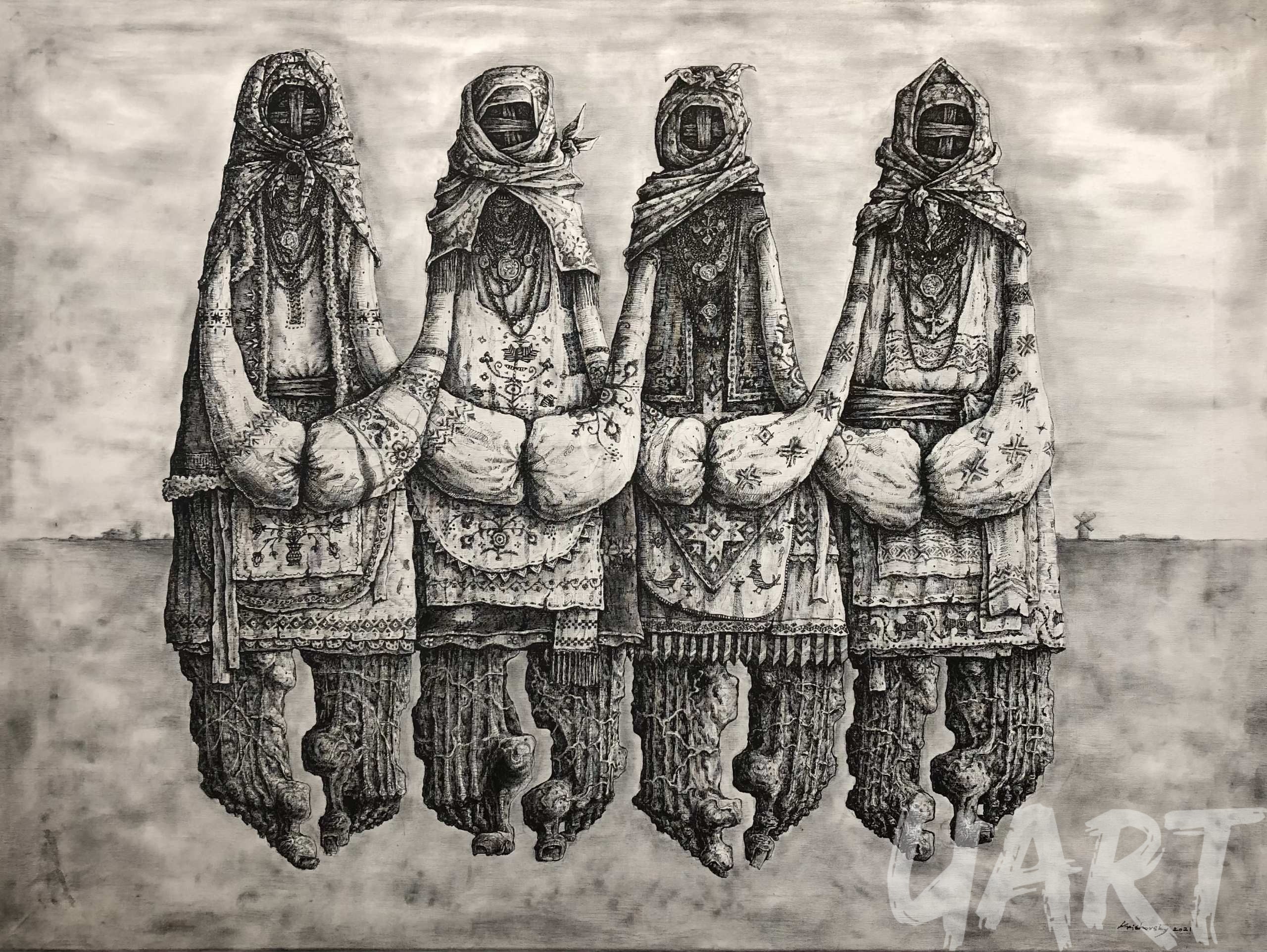 in stock
The Motanka doll is an ancient Ukrainian ethnic handmade doll that symbolizes well-being and hope, protects against evil intentions and envy, and fills the house with powerful light energy.
Dmytro Kryshovskyi's concept shows the other side of the amulet. The doll no longer seems elegant. Her legs seem deep into the ground, and a flower wreath threatens to sharpen thorns.
The «Motanka» series, created with ink, resonates with a palette of feelings. Something cozy and expected flows into the unfamiliar and distant. Later you understand — she will not hurt!
Ethnic images came to the artist against the background of a full-scale war with russia. Yes, terrible realities gave birth to new symbols. Today it's Motanka. Like a mother who is ready to take up arms. It will pray and fight but not leave its native land. There is no more fear — freedom above all else!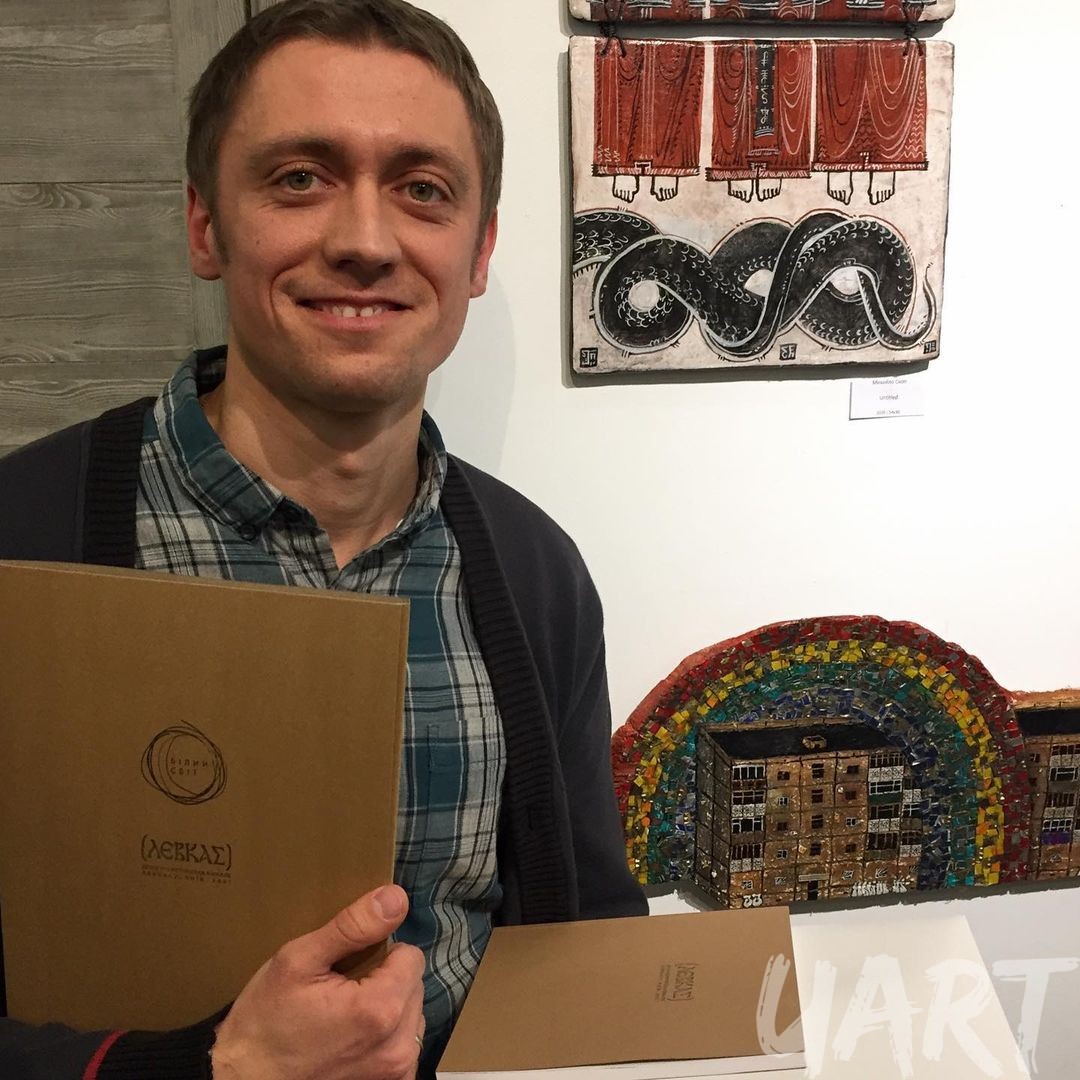 Love for art appeared in school — then, the first wave of street art swept through the world.
Dmytro Kryshovskyi was born in 1988 in the city of Korsun-Shevchenkivskyi. The artist grew up in an unremarkable district of Cherkasy, ​​where «panels,» melted elevator buttons, the smell of tobacco, drafts, and adventures.
From 2003 to 2007, the boy studied at the Cherkasy State College of Business, where he mastered graphic design and advertising. In 2010, he graduated from the National Academy of Managers of Culture and Arts in Kyiv.
Currently, he works in graphics, painting, posters, and graphic design. Dmytro now participates in various exhibitions in Ukraine and around the world. Moreover, the artist's works are in the collections of Belgium, France, England, and the USA. More of Dmytro's biography is on his page.
Title
«Rural Pointe Shoes»
Media
mixed media, canvas
More Artworks of Dmytro Krishovsky
Buy original artworks and goods