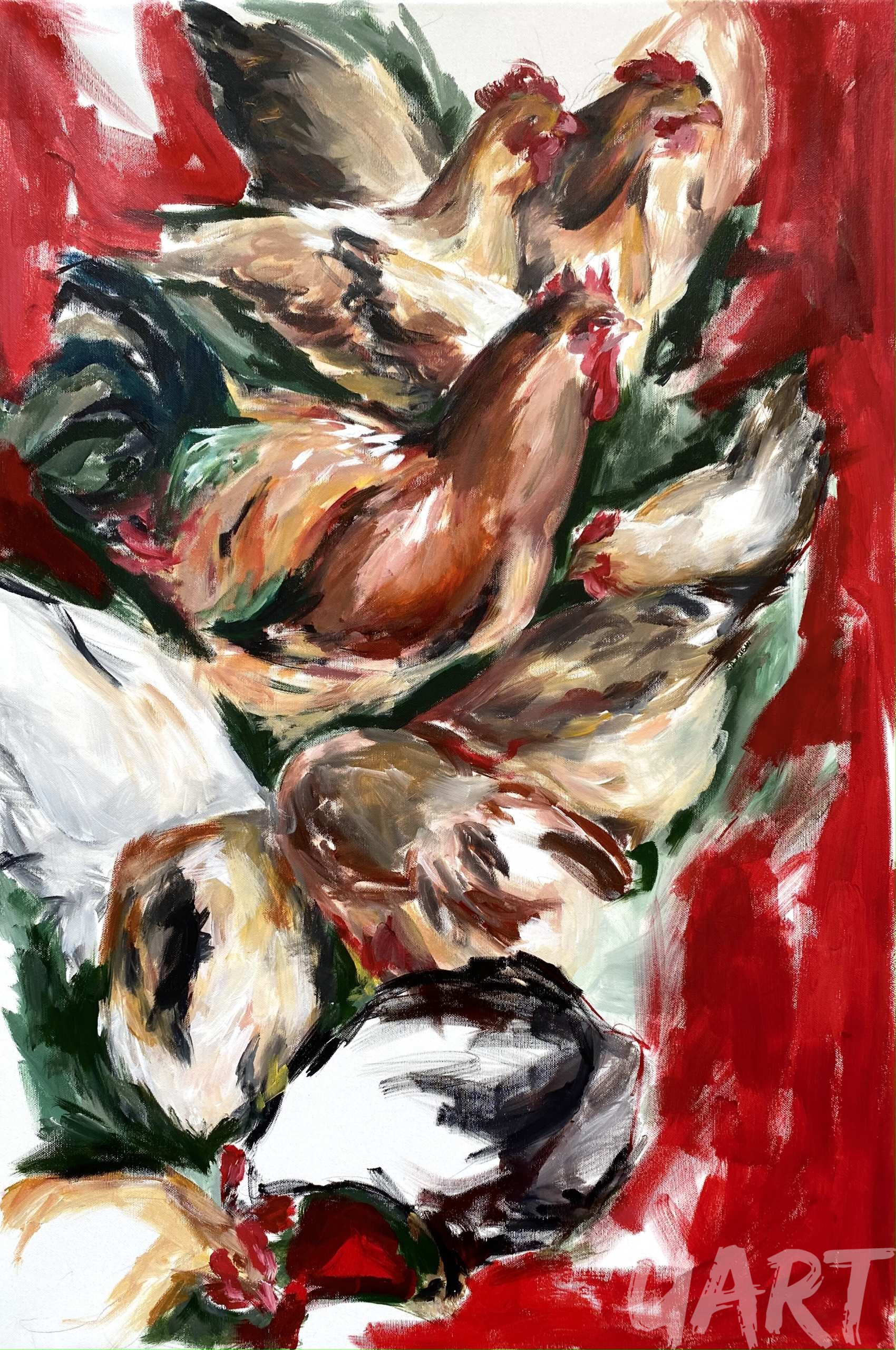 in stock
A home that smells of freshly baked bread. Mowed grass aromas, a garden with the most delicious apples, and a yard where there is always a farm. These cozy symbols are about care, security, and peace.
It seems that there are no double meanings in the picture. Country life is unimaginable without chickens that are digging in the grass. However, the subconscious instantly scans the symbolism and suggests it is worth looking deeper into. Surprisingly, the viewer experiences an ambiguous state. You are fine, but for some reason, you are worried.
The fact is that the artist misses a peaceful life. The red color around the birds warns, suggests restlessness, and hints. Every moment is unknown. You don't know what to expect. But you continue to catch happy moments, for which Ukrainians pay too high a price.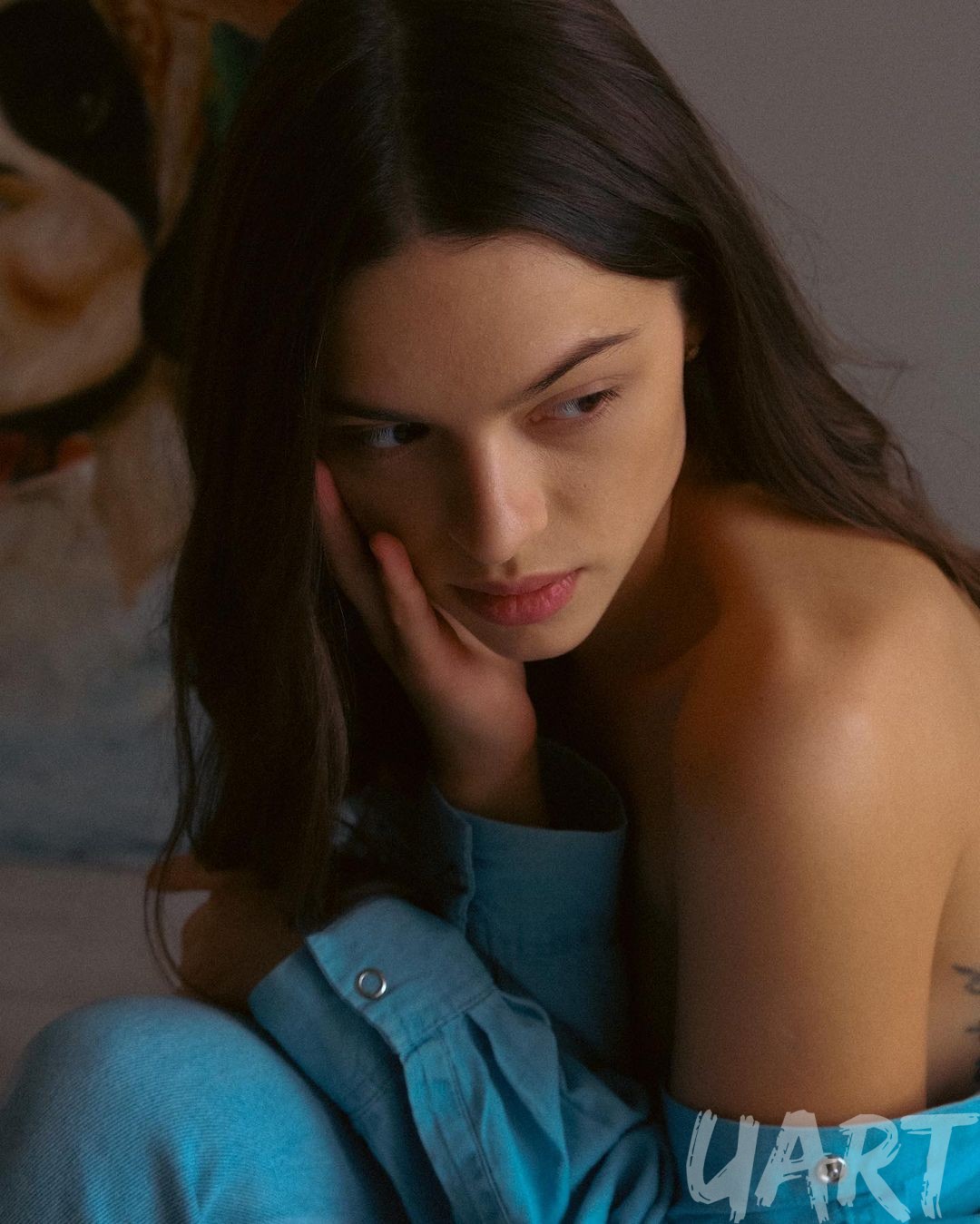 Diana is a contemporary artist working on pictures, accessories, and clothes.
Artist Diana Ruban was born on January 23, 1999, in Kremenchuk, Poltava Region. When the girl saw her father draw, she fell in love with art. Since then, brushes and paints have become a part of her life.
Diana is sure that art is a feeling. Every time she immerses herself, studies emotions, and tries to catch the moment. The artist's philosophy is visible when you look at her paintings — they make you slow down, feel the mood and see the depth.
Before the full-scale war, the artist held creative master classes. Since Diana not only paints but also creates accessories and clothes, she has a lot to share. In addition, she participated in online competitions. She presented her painting «Girl in a Cap» in Montenegro and the «Ukraine» painting at the Art for Peace exhibition in Texas.
You can see Diana Ruban's works on our website — they will amaze you. Learn more on Diana Ruban personal page.
More Artworks of Diana Ruban