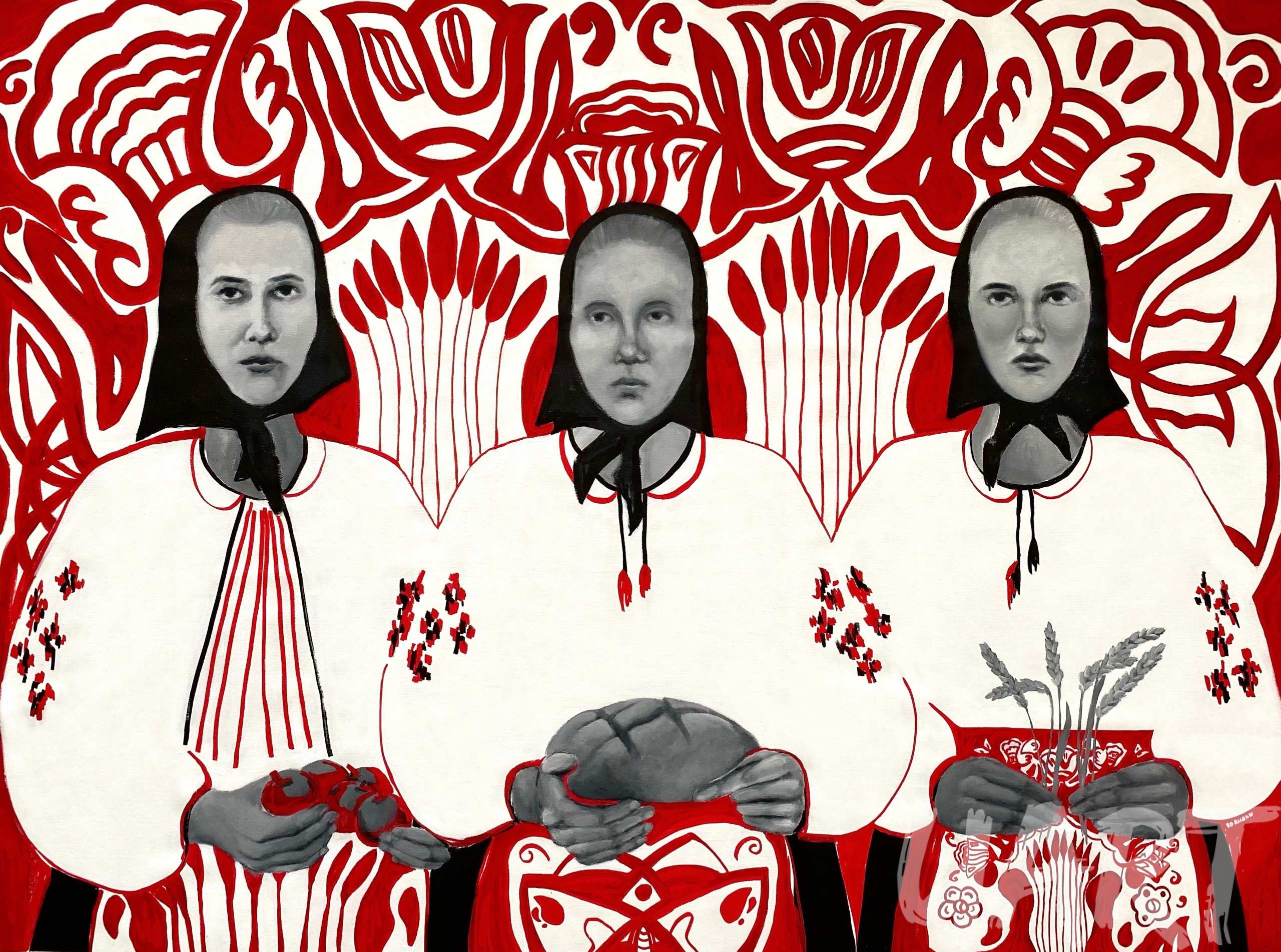 in stock
The cycle of the past, present, and future is continuous. Life rests on these «whales»; without each other, they have no meaning.
The painting «Old Past New» personifies the country's prosperity, which depends on hardworking women's hands. Each woman is dressed in traditional clothing and holds the gifts of nature, her treasures: apples, bread, and wheat. They, like Ukraine, are beautiful and fertile!
By the way, the author borrowed the red ornament from the Poltava wall painting, which no longer exists. Made the past become the present. Indeed, history is too fragile. But who, if not us, can protect her?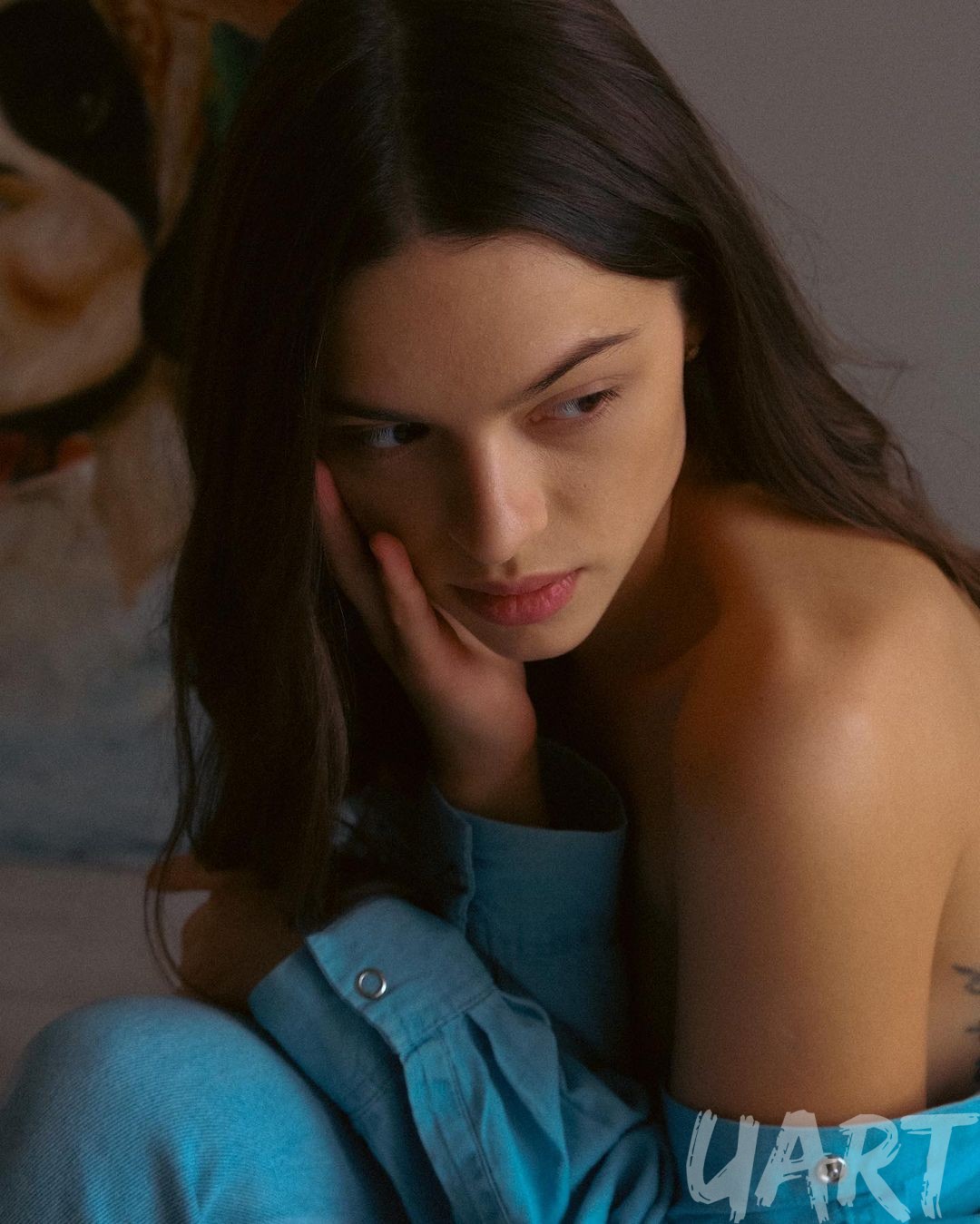 Diana is a contemporary artist working on pictures, accessories, and clothes.
Artist Diana Ruban was born on January 23, 1999, in Kremenchuk, Poltava Region. When the girl saw her father draw, she fell in love with art. Since then, brushes and paints have become a part of her life.
Diana is sure that art is a feeling. Every time she immerses herself, studies emotions, and tries to catch the moment. The artist's philosophy is visible when you look at her paintings — they make you slow down, feel the mood and see the depth.
Before the full-scale war, the artist held creative master classes. Since Diana not only paints but also creates accessories and clothes, she has a lot to share. In addition, she participated in online competitions. She presented her painting «Girl in a Cap» in Montenegro and the «Ukraine» painting at the Art for Peace exhibition in Texas.
You can see Diana Ruban's works on our website — they will amaze you. Learn more on Diana Ruban personal page.
More Artworks of Diana Ruban