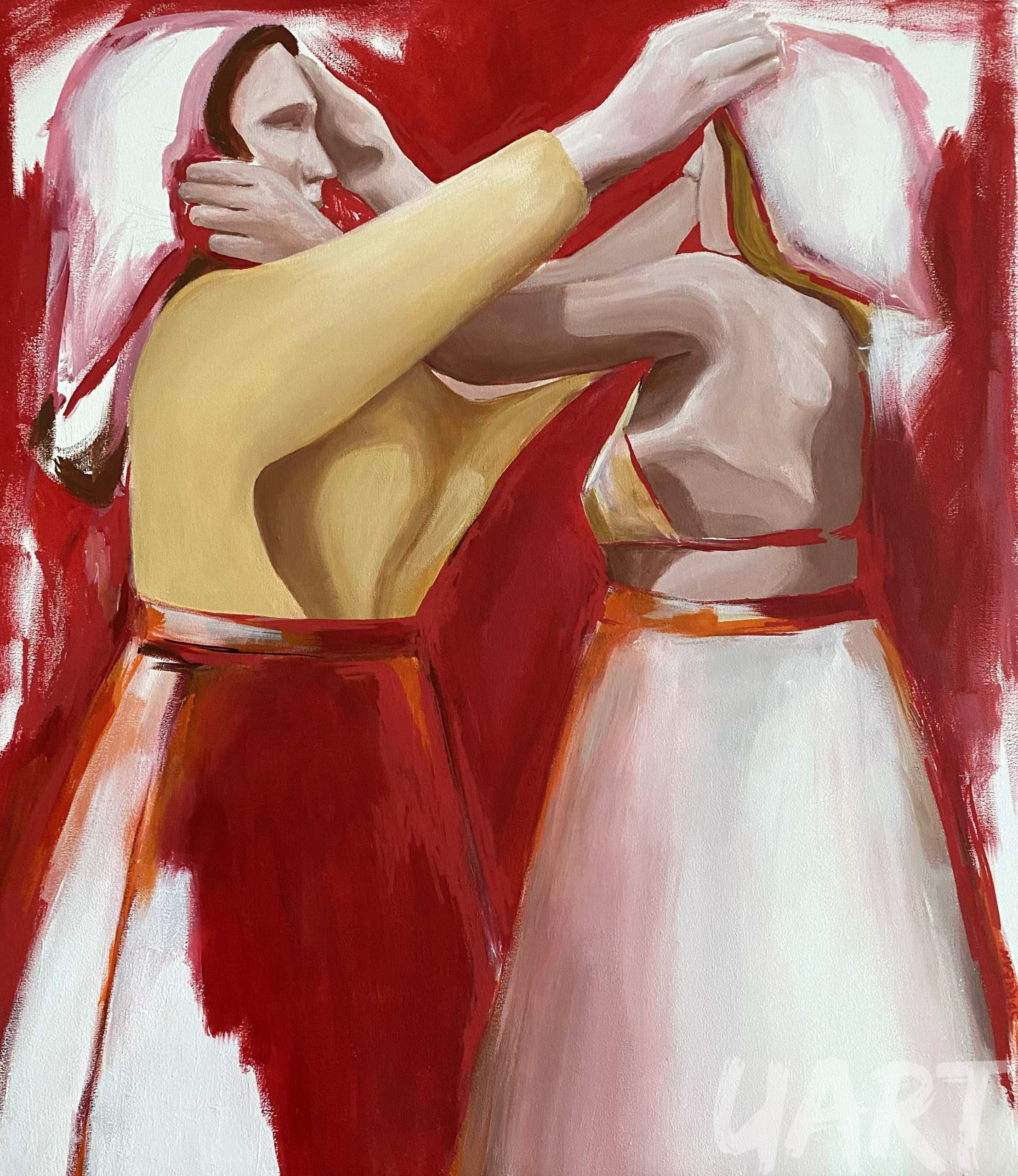 in stock
Two village women are reaching for each other, preparing for the holiday. Their silhouettes resemble the infinity symbol, and the picture's spaces leave room for reflection. The artist says she likes to use this technique, showing that perfection does not exist.
It is noticeable that rural themes occupy a special place in Diana Ruban's work. The artist remembers watching life without the stone jungle as a child. Therefore, now, when she picks up a brush, she returns to the past, where there are folk motifs, sacred traditions, and unique Ukrainian culture.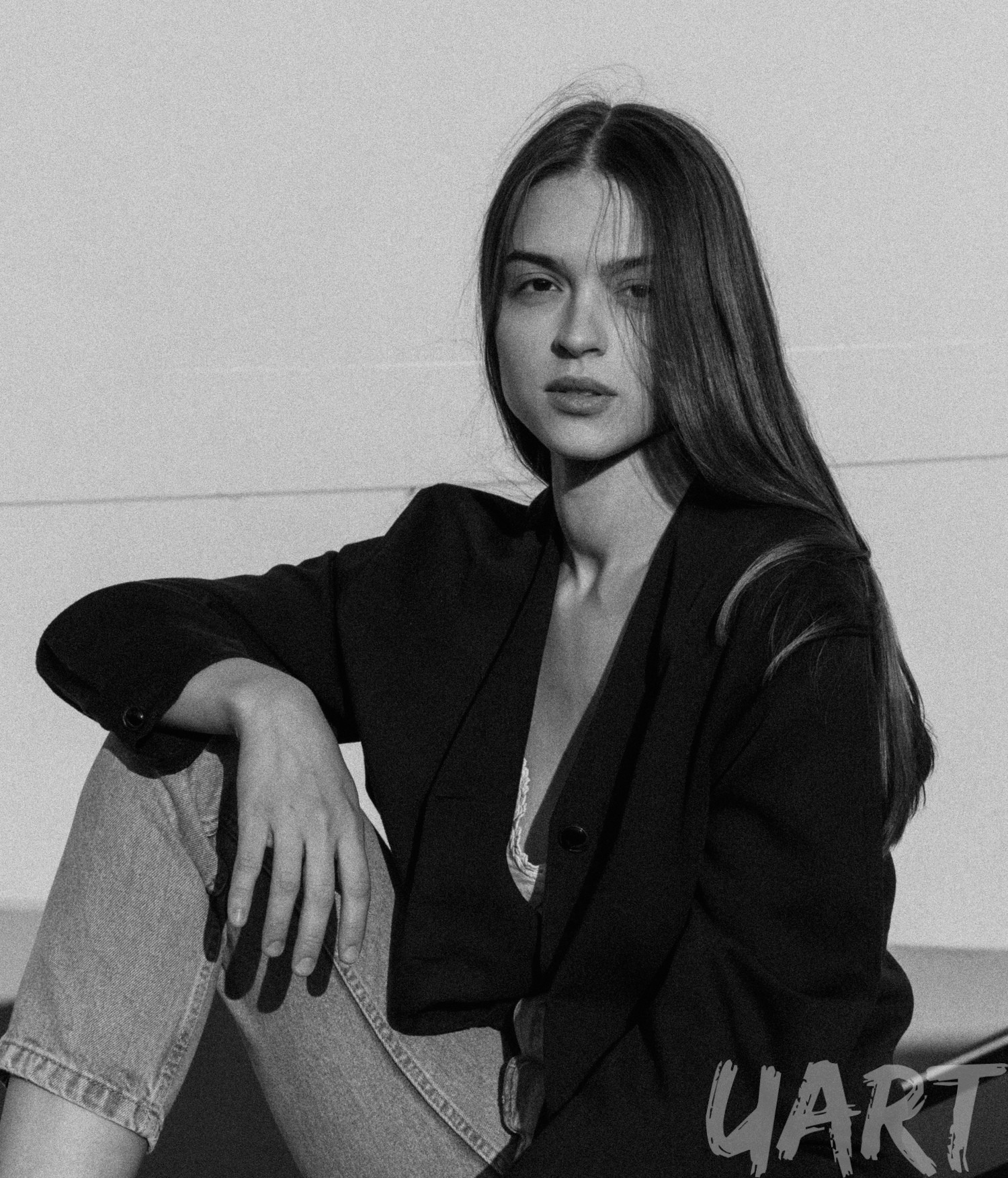 Diana is a contemporary artist working on pictures, accessories, and clothes.
Artist Diana Ruban was born on January 23, 1999, in Kremenchuk, Poltava Region. When the girl saw her father draw, she fell in love with art. Since then, brushes and paints have become a part of her life.
Diana is sure that art is a feeling. Every time she immerses herself, studies emotions, and tries to catch the moment. The artist's philosophy is visible when you look at her paintings — they make you slow down, feel the mood and see the depth.
Before the full-scale war, the artist held creative master classes. Since Diana not only paints but also creates accessories and clothes, she has a lot to share. In addition, she participated in online competitions. She presented her painting «Girl in a Cap» in Montenegro and the «Ukraine» painting at the Art for Peace exhibition in Texas.
You can see Diana Ruban's works on our website — they will amaze you. Learn more on Diana Ruban personal page.
More Artworks of Diana Ruban