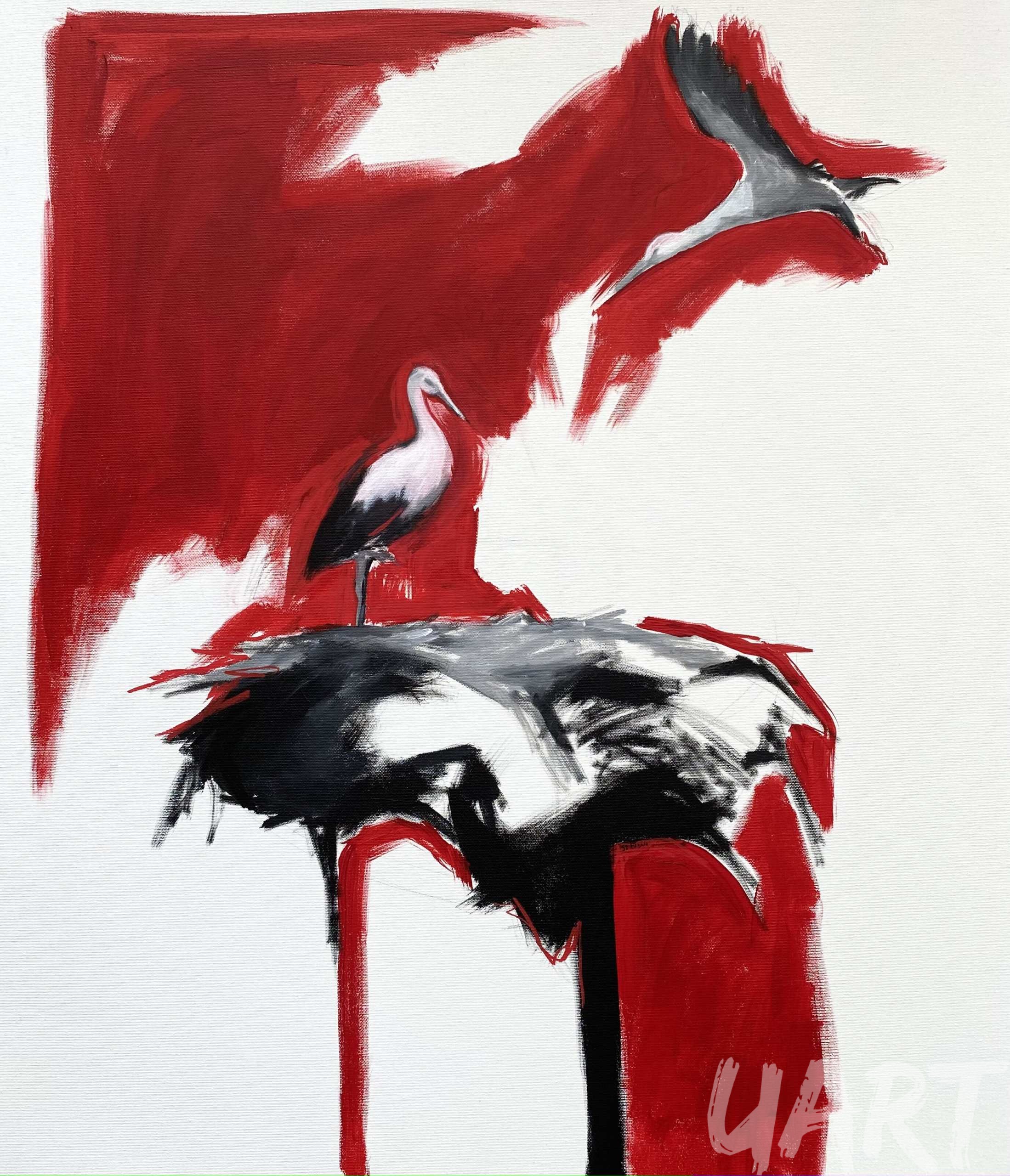 in stock
It seems that a bird in the sky portends a threat, and he knows more than we do. The stork rushes to its nest. Maybe for the last time.
Storks are a symbol of Ukraine, and they are associated with joy, peace, and prosperity. Every year, storks fly away but later return to their native nest. The same goes for Ukrainians — they always want to go home.
Red contrasts with white. He seems to «scream» about the pain of the entire nation. A bright color could fill the whole space, but there is hope because the light tones around the birds are a memory of Motherland. And she does not allow us to forget the past, and she forces us to go further, being far away, missing, but fighting for the opportunity to return home again!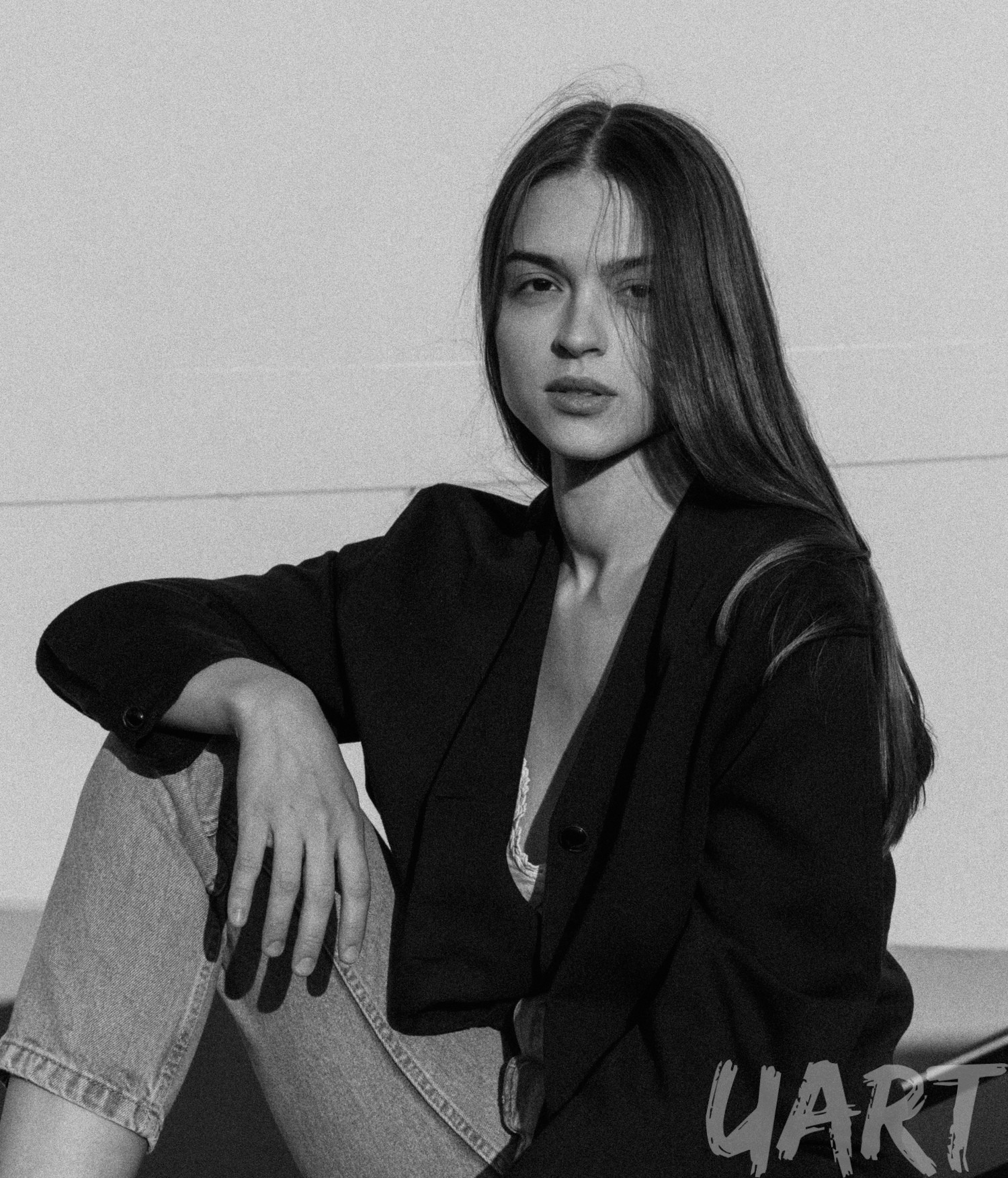 Diana is a contemporary artist working on pictures, accessories, and clothes.
Artist Diana Ruban was born on January 23, 1999, in Kremenchuk, Poltava Region. When the girl saw her father draw, she fell in love with art. Since then, brushes and paints have become a part of her life.
Diana is sure that art is a feeling. Every time she immerses herself, studies emotions, and tries to catch the moment. The artist's philosophy is visible when you look at her paintings — they make you slow down, feel the mood and see the depth.
Before the full-scale war, the artist held creative master classes. Since Diana not only paints but also creates accessories and clothes, she has a lot to share. In addition, she participated in online competitions. She presented her painting «Girl in a Cap» in Montenegro and the «Ukraine» painting at the Art for Peace exhibition in Texas.
You can see Diana Ruban's works on our website — they will amaze you. Learn more on Diana Ruban personal page.
More Artworks of Diana Ruban