UART continues to travel around America and present our artists to the world. Now we are in the great and mighty Houston of Texas. In the city where high-class painting and traditional folk art are successfully combined..
The grand opening of the charity exhibition "The Art of Peace" will take place on May 13, 2022 (ticket admission) and we are very happy and grateful to be the Ukrainian part of this event. The exhibition-event will take place in a huge gallery of 1000 square meters in the heart of Houston.
We want to thank!
We are thankful for help in organizing this charity event to Walid Zouari & Ella Markovsky and all the exhibition crew. It's such an honor to have this opportunity and present our authors on the international arena and to find new directions, new spectators and new cities to develop our project.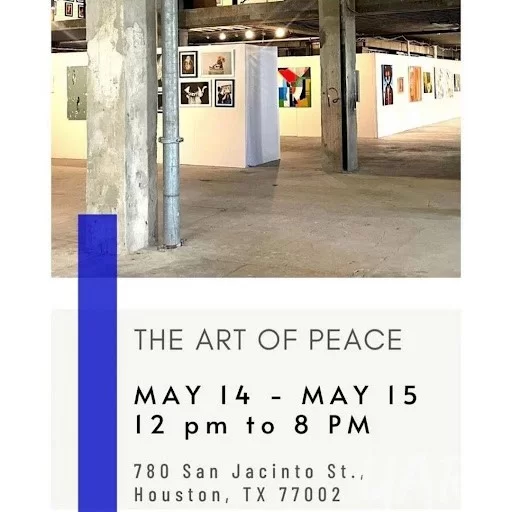 We invite everyone to join us in free entrance schedule May 14-15 and support Ukrainian and international artists and can't wait to see all art lovers of Houston who are interested in the charity event at 780 San Jacinto St, Houston, TX 77002
UART will present 20 works by Ukrainian artists who had created their works under the cannon explosions during the sound of sirens. Sadness, horror, pain and hope and boundless love for the native land lay on the canvas in the form of images and give birth to new art in wartime.
We are sincerely grateful to our talented young artists that they continue to live, create and show the world the indomitable spirit of the Ukrainian nation. After all, you need to have courage and be in love with creativity to create at the dawn when the smoke of the fire covers the morning sun, when there is no confidence in tomorrow but there is Today, there is Faith in victory and the Heart wants to live.