Evolution or degradation?
She uses painting, graphics, media art, installation, organic sculpture, etc in her practice. Through her art, she explores the paradoxical changes of human moral values during the historical process of evolution or degradation.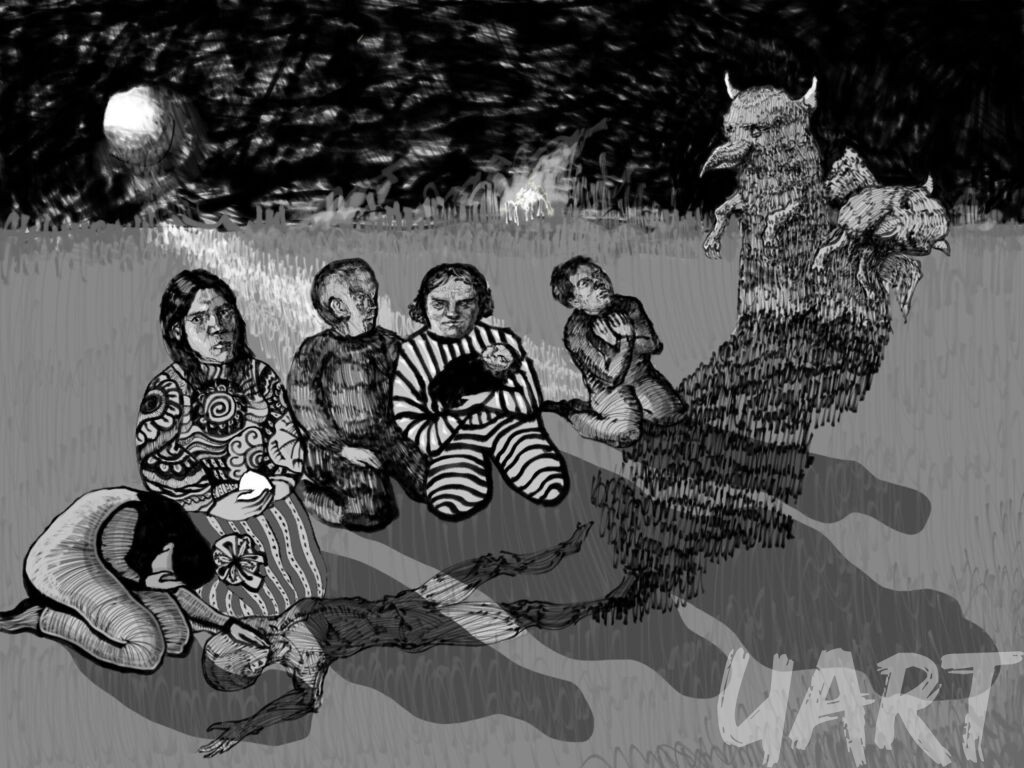 It represents a portrait of the Ukrainian nation that has to survive in the horrible war.

Mary about the artwork "People"
The war in her life started in 2014 when she left her native town Luhansk to survive at the first time. She did not expect to see the war again. Mary has an aim to show how strong Ukrainian people are and how difficult it is to live in the war. Look at her "People"'s faces to understand it clearly.