Exploring the world
My religion is art. I live, when I paint. A dreamer and traveler who likes to explore everything. I find inspiration in a beauty of nature, flowers and plants, in the beauty of the environment around – from ancient to modern architecture, cityscapes, minimalistic landscapes, and clouds, sunsets, endless sky. 
Up to day I work not only with watercolors, but also with other materials, in different techniques, on different surfaces (paper, canvas, wood, plaster, concrete, tile). Recently, I have been actively studying acrylic and pastel.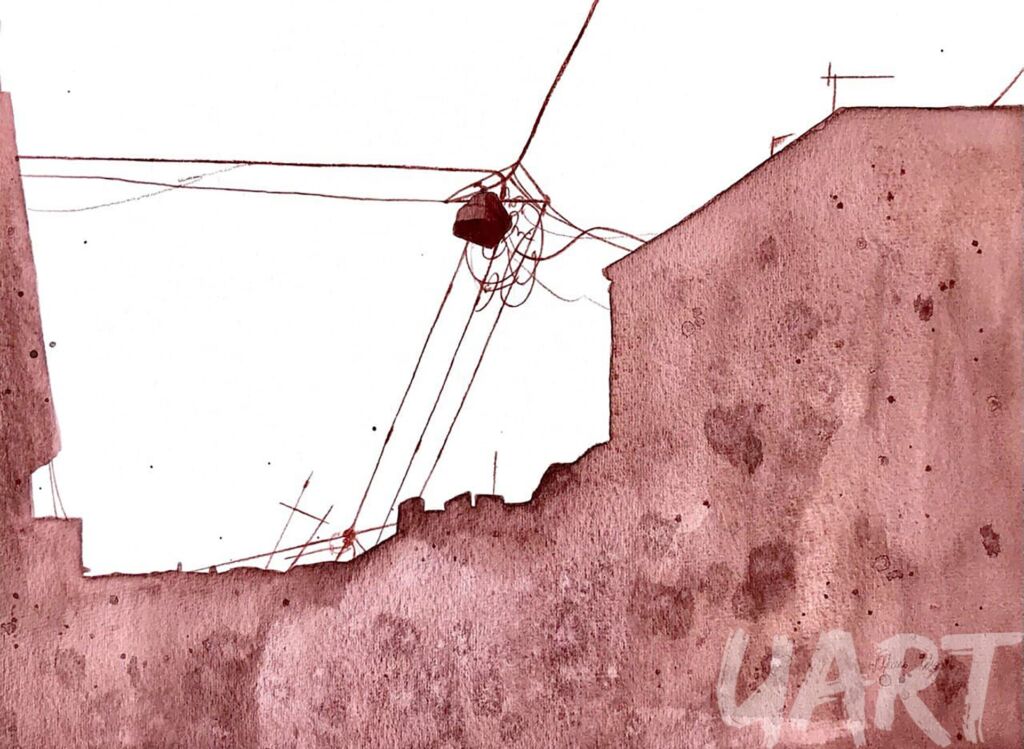 Series of works "Silhouette cities"
Love with cities happens after the fact – sometimes immediately, sometimes after months or years. Often it depends on a hasty acquaintance, the gloomy weather, no time for communication. But you cannot order your heart! Each city has its own relationship – romantic, thoughtful, concise, flirty, refined… So different and still very similar. Silhouette cities – my love story with the cities.
The feeling of the unknown is wonderful, I love it very much! When you don't know what is around the corner, behind that house, on the pages of a new book, in the soul of a casual passerby… I like to get to know the city from scratch, I like traveling without maps and preliminary plans – only you and the city, you and his story, you and what he wants to show/tell you. Sometimes the silhouette of the city attracts, lures, captivates, does not let go… much stronger/longer than a detailed realistic image.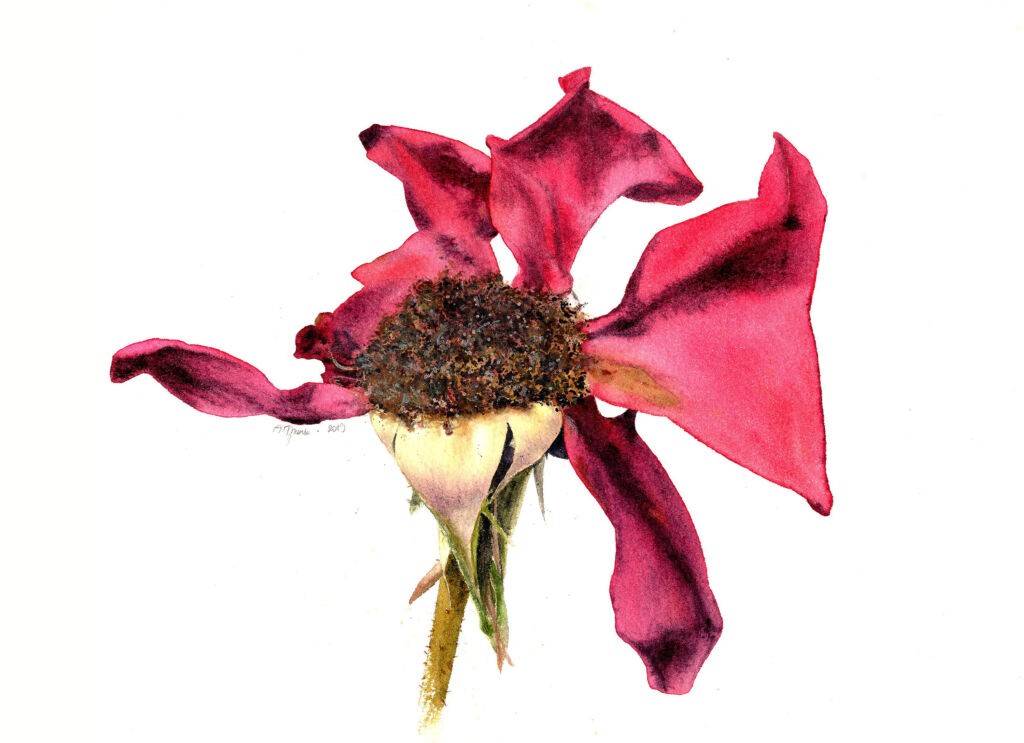 Encaustic is a very ancient technique, dated back in the antique times. Encaustic paint is made from a combination of beeswax, pigment, and damar resin, and is worked by heating and melting the materials. You never know how the wax will behave after heating, where it will melt and what kind of patterns it will give. You need to trust the flow and look for a picture in what has already turned out from the temperature. It's impossible to create two identical works.  My technique is a mix of multiple layers of wax and wax crayons that create depth and subtle color vibrations. The paintings are very textured. 

Alona Hryn about her series of works «ENCAUSTIC ABSTRACT»