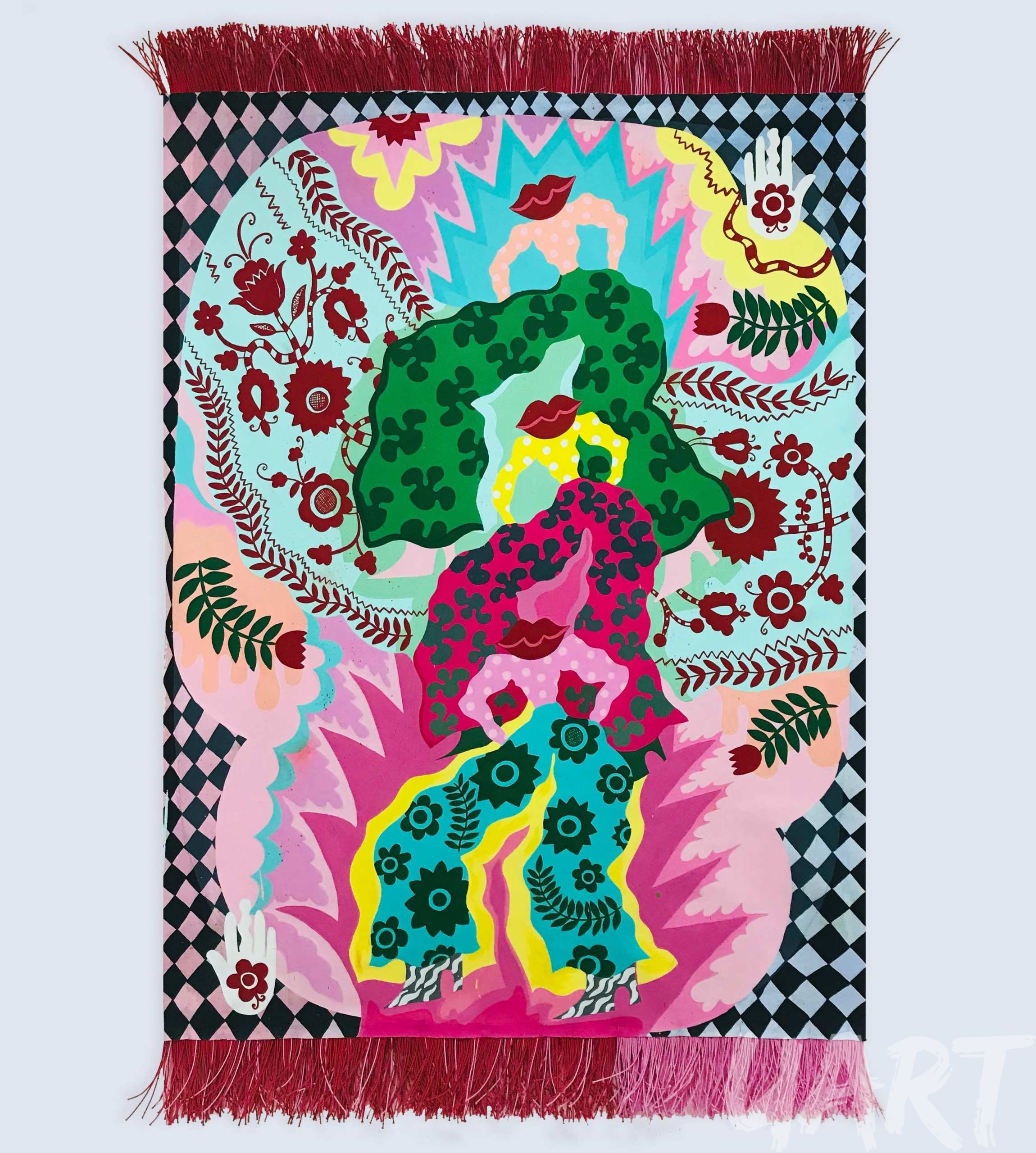 in stock
Work from a series about women based on traditional motifs. In the center are three girls with big lips instead of heads. They symbolize exaggerated beauty, unnaturalness, and obsession with appearance.
The artist painted women in wide sharovary — this is an element of traditional Ukrainian clothing. Liza decorated the sharovary with flowers and spikelets. The fire behind is a path, a catwalk; women walk through life like mannequins. And the towel is a symbol of purity and well-being as if gently hugging women.
The central «plane of action« is decorated with hands with flowers (the handprint symbolizes the artist's signature, the touch of the palm from the real world). «Checkerboard» illustrates a semi-mythical room from a parallel world where female beings live.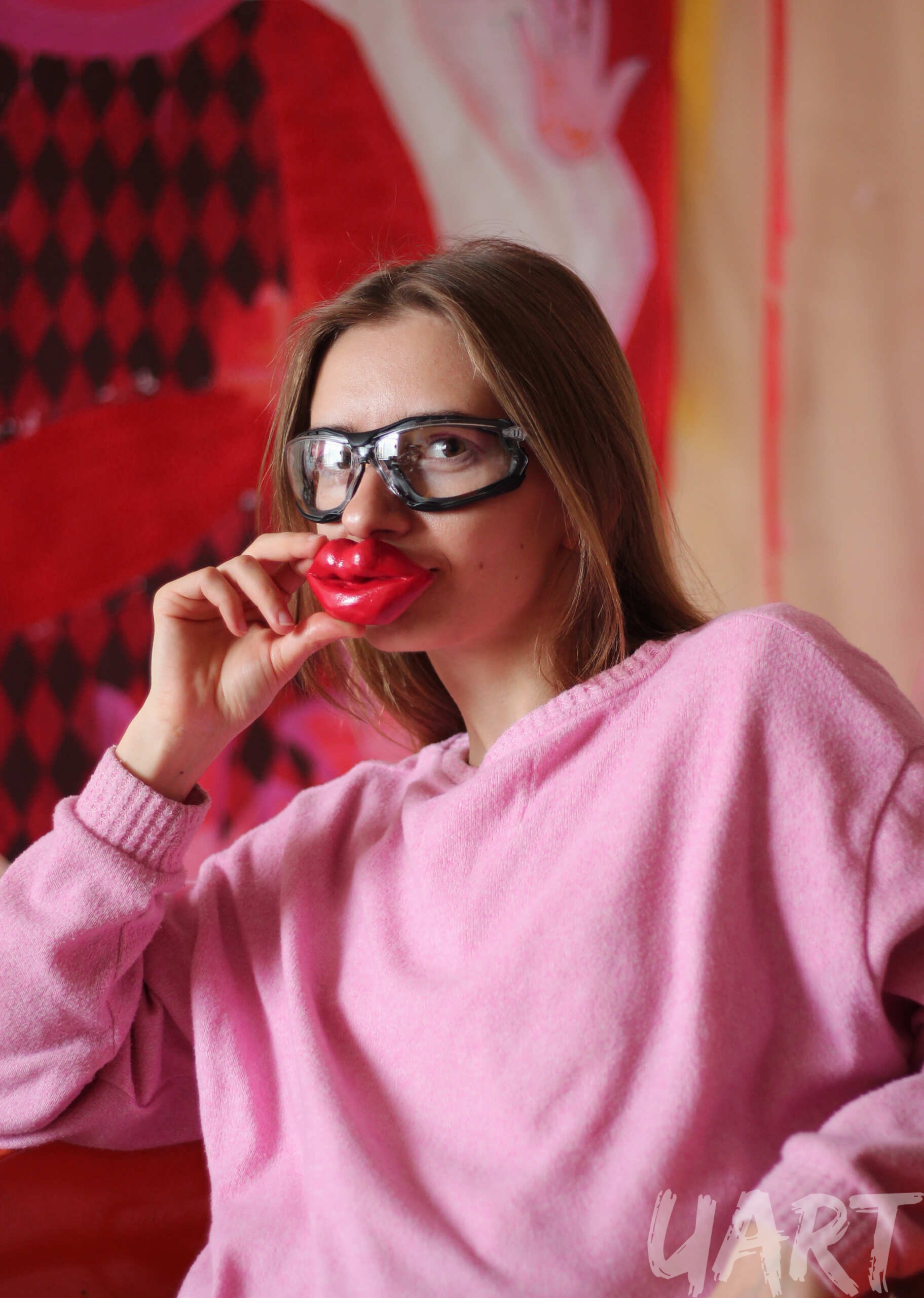 Adhering to the rules and creating within the framework is not about her.
The extremely talented young artist, illustrator, and designer Lisa Obukhovska lives in Khmelnytskyi. The girl graduated from the Lviv Academy of Arts, actively participates in various art projects and festivals, works in the textile industry, and develops her streetwear brand.
In 2022, the artist became the main artist-creator of the «Mr. President» collection. Thanks to the project of NFT images of the President of Ukraine Volodymyr Zelensky, the authors raised funds for humanitarian aid to people and animals affected by military actions.
She admits that the war changed her life forever. However, we must fight because every small contribution brings the primary Victory closer! You can learn more about Lisa on her personal page.
Title
Towel or girls in sharovary
Media
acrylic, canvas without subframe, spray, textile
More Artworks of Liza Obukhovska
Buy original artworks and goods