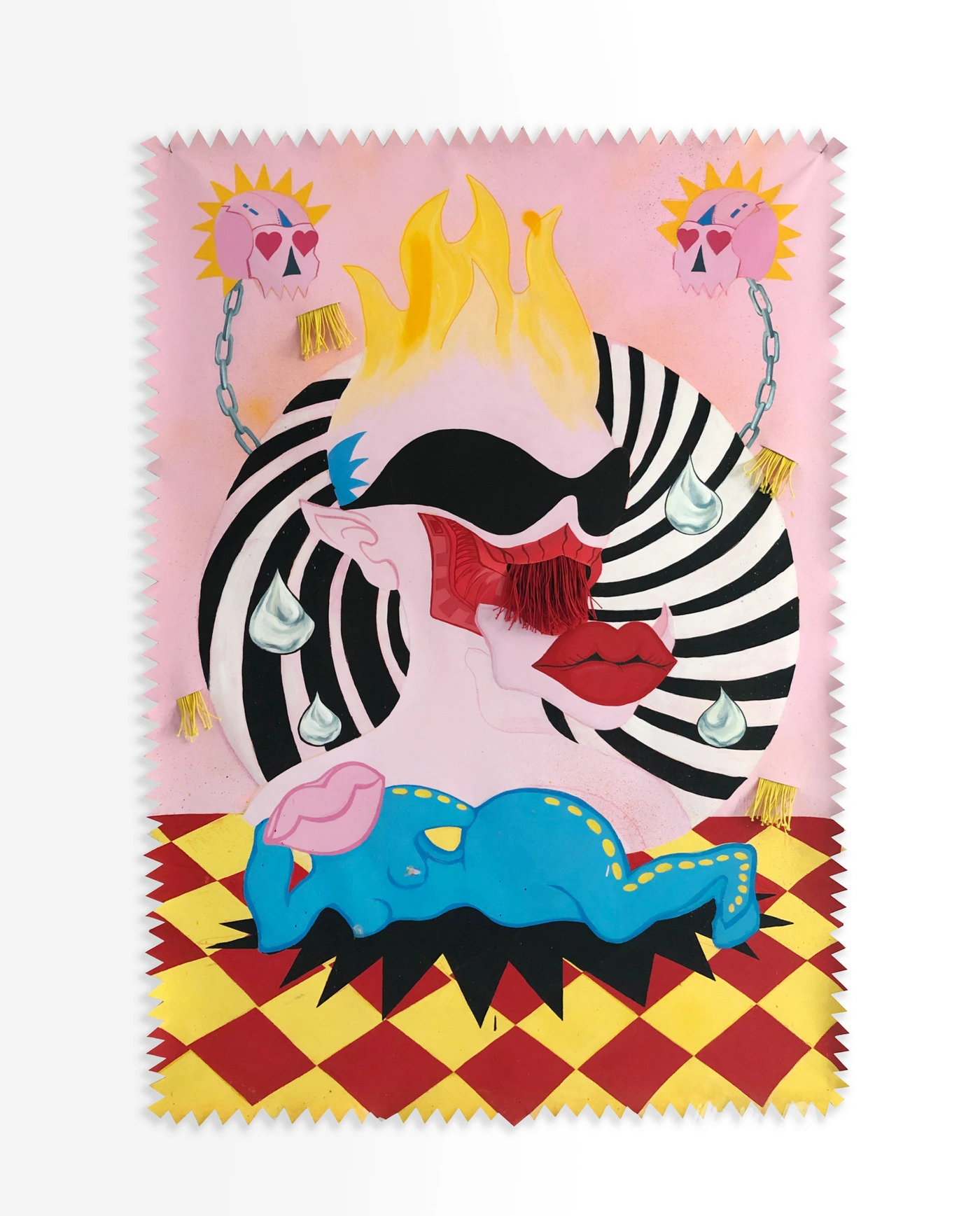 in stock
A checkerboard floor, skulls with eyes-hearts, and wires that decorate the picture are the hallmarks of Liza's works. Her «Cyber ​​Dreams» painting transports us to the magical world of digital technology, a portal with digital measurement of life. Everyone in the metaverse has their avatar, and a character surpasses the physical body because everything can be changed there – from hair color to height and figure.
Just such a whimsical hero with big ears and lips, and fiery hair looks at the audience from the picture. The avatar seems from the virtual world to the real one. However, his life is digital. And even when a person ceases to exist physically, the avatar will continue to exist, chained to the past reality.
The work was created specifically for placement in the UART GALLERY virtual camp in the RD-LAND metauniverse as part of the Cyber Dreams (Burning man) project and is for sale exclusively at the UART gallery.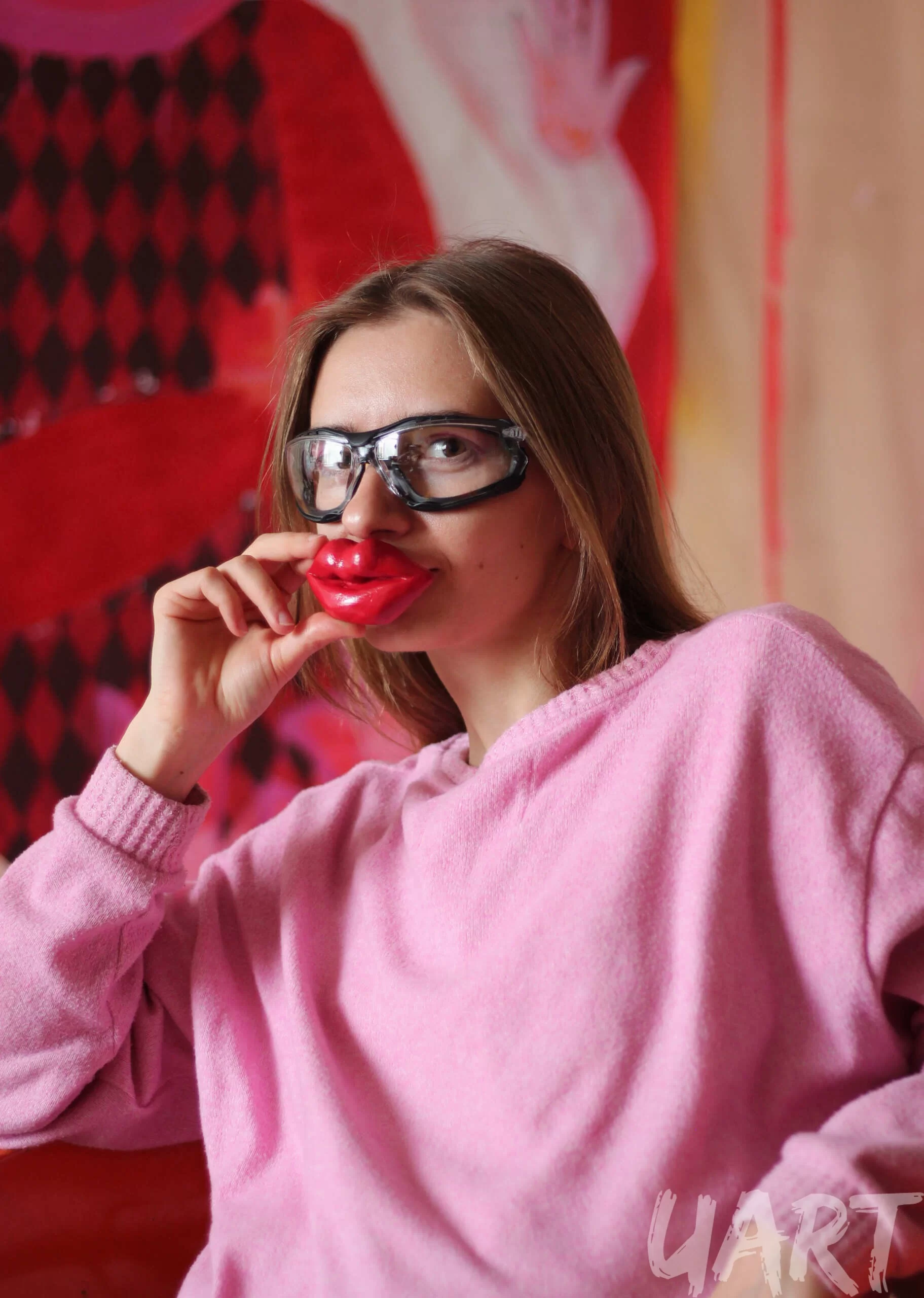 Adhering to the rules and creating within the framework is not about her.
The extremely talented young artist, illustrator, and designer Lisa Obukhovska lives in Khmelnytskyi. The girl graduated from the Lviv Academy of Arts, actively participates in various art projects and festivals, works in the textile industry, and develops her streetwear brand.
In 2022, the artist became the main artist-creator of the «Mr. President» collection. Thanks to the project of NFT images of the President of Ukraine Volodymyr Zelensky, the authors raised funds for humanitarian aid to people and animals affected by military actions.
She admits that the war changed her life forever. However, we must fight because every small contribution brings the primary Victory closer! You can learn more about Lisa on her personal page.
Title
Liza Obukhovska — «Cyber Dreams»
Media
canvas without a frame, acrylic, spray, pastel, textile
More Artworks of Liza Obukhovska
Buy original artworks and goods