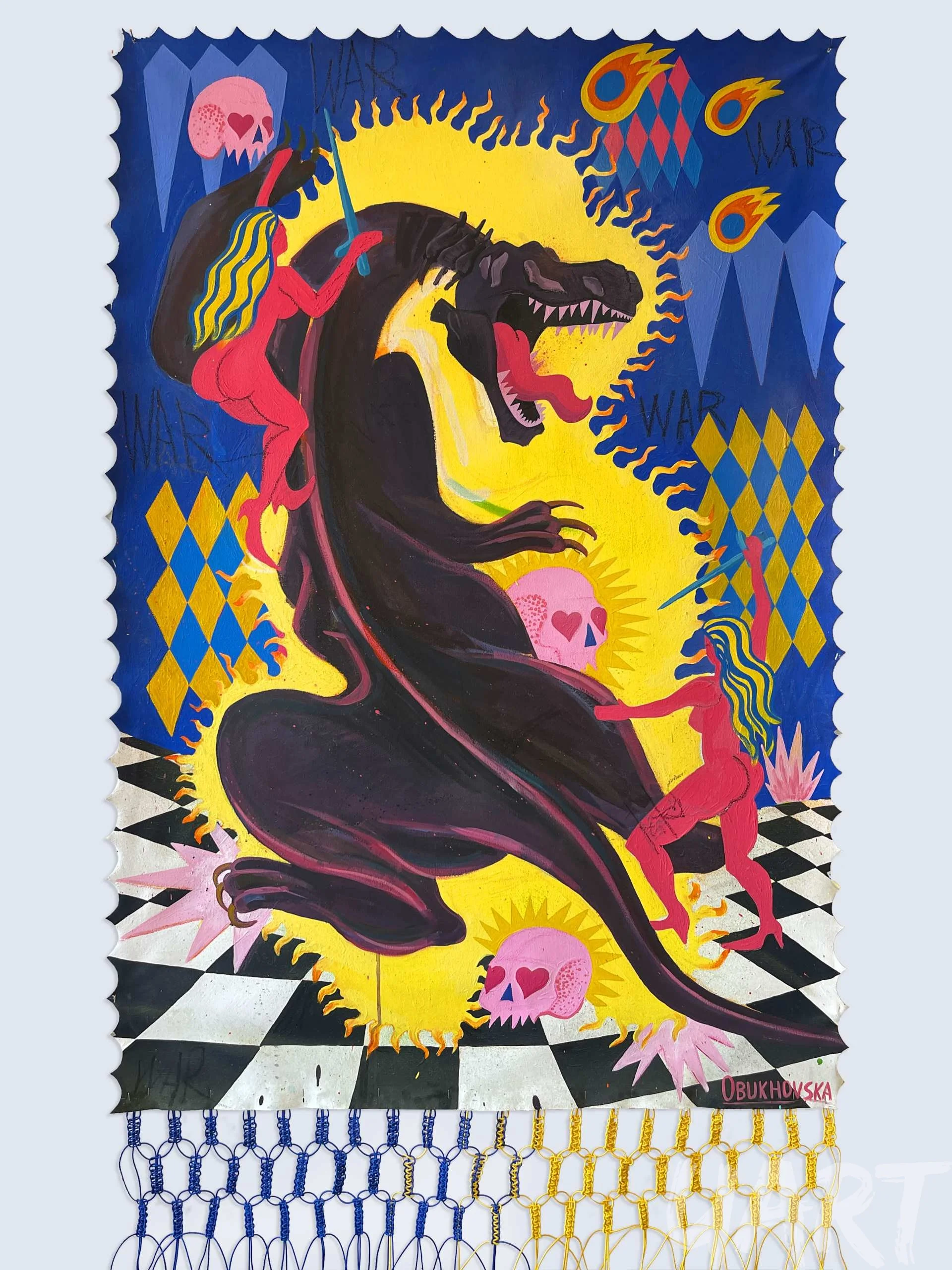 in stock
The artist created the painting in March 2022, at the beginning of russia's full-scale invasion of Ukraine.
In the center is a blind dragon, like an aggressor, in the fire. It is surrounded by skulls on three sides, symbolizing death and loss. Two mythical women with blue-yellow hair and weapons in their hands are fighting the dragon.
The main actions occur against the «chess floor» background. Because the war — is chess. The words «War» are a reminder that the war is still going on. The blue-yellow walls symbolize a parallel world where events coincide with reality. Deadly meteorites (bombs and rockets) fall from above. It seems that the dragon will tear through space but is repulsed by the forces of good, like the aggressor in the russian-Ukrainian war, who did not have long to live.
Lisa used textile materials: ropes woven in the form of macrame etc. The artist studied textiles and has a clothing brand, so this is her chip. In addition, each picture has a wooden bar for conveniently hanging the work.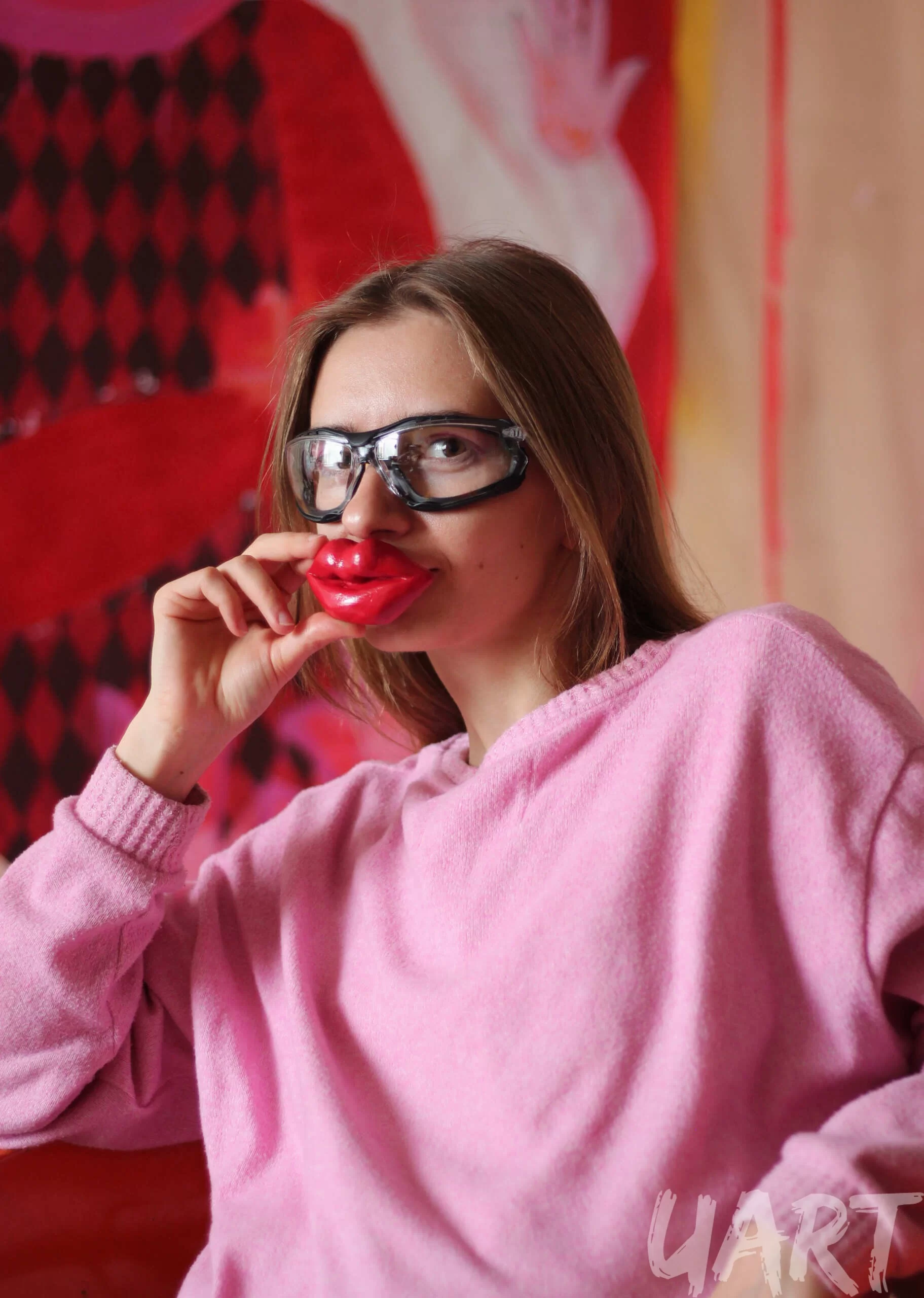 Adhering to the rules and creating within the framework is not about her.
The extremely talented young artist, illustrator, and designer Lisa Obukhovska lives in Khmelnytskyi. The girl graduated from the Lviv Academy of Arts, actively participates in various art projects and festivals, works in the textile industry, and develops her streetwear brand.
In 2022, the artist became the main artist-creator of the «Mr. President» collection. Thanks to the project of NFT images of the President of Ukraine Volodymyr Zelensky, the authors raised funds for humanitarian aid to people and animals affected by military actions.
She admits that the war changed her life forever. However, we must fight because every small contribution brings the primary Victory closer! You can learn more about Lisa on her personal page.
Media
acrylic, spray, pastel, textile, canvas
More Artworks of Liza Obukhovska
Buy original artworks and goods