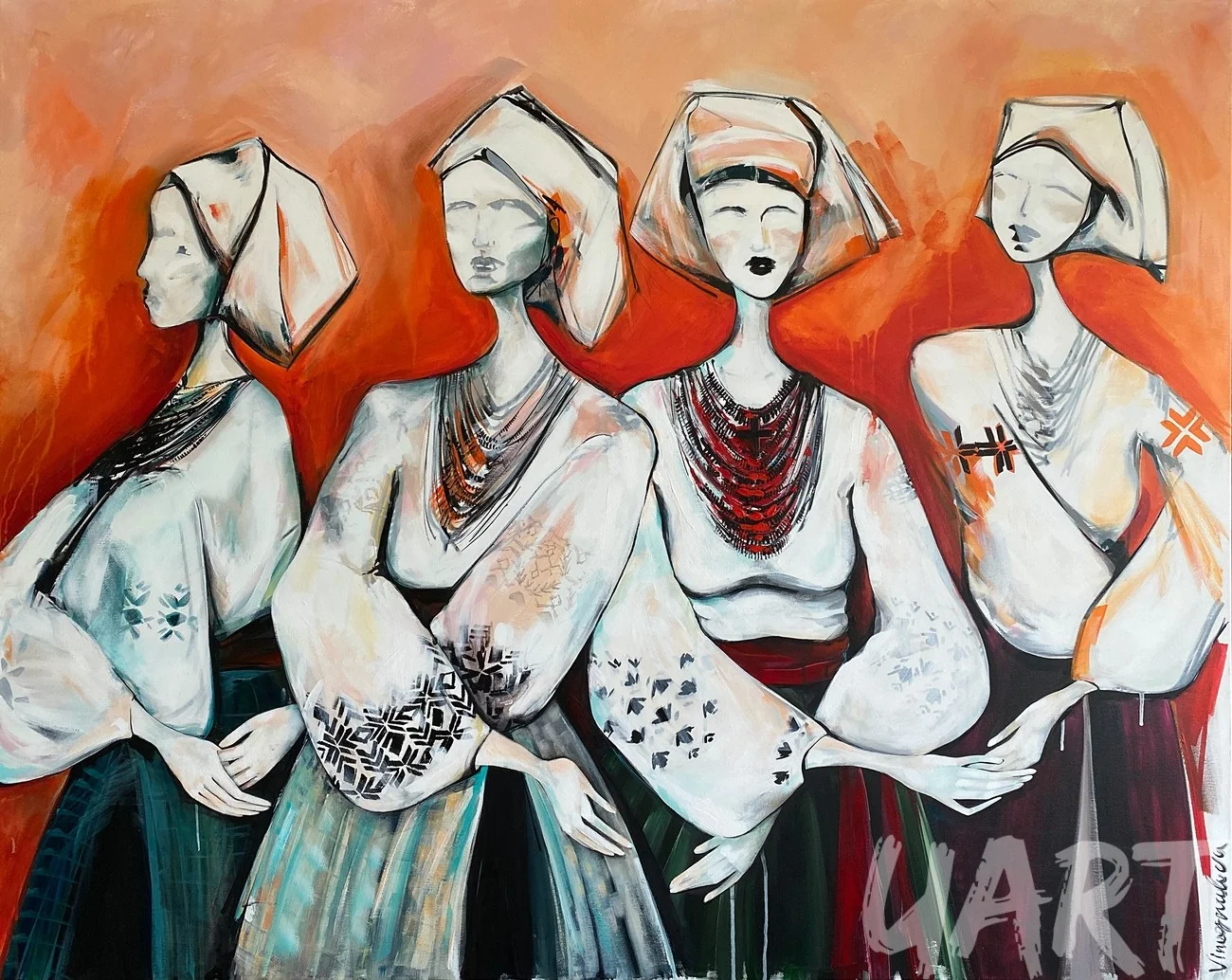 in stock
The work «Harvest» begins with the author's reflections on war and history and analyzes the human way of thinking and events that preceded our present.
For some reason, the relationship between history and reality was not as obvious before as it is now.
«I remember that at school, I studied history like a fairy tale, without digging deep, without concluding, and the conclusions were drawn by themselves. Too late,» says Rimma.
Having not built cultural and political borders with the enemy in time, not separating «ours» from «others,» we have to defend the same «ours» now, at the cost of human lives.
No wonder Ukrainian culture has a proverb: «What you sow is what you reap.» The painting depicts four female figures against the background of a burning field, and such was the harvest in Ukraine in 2022.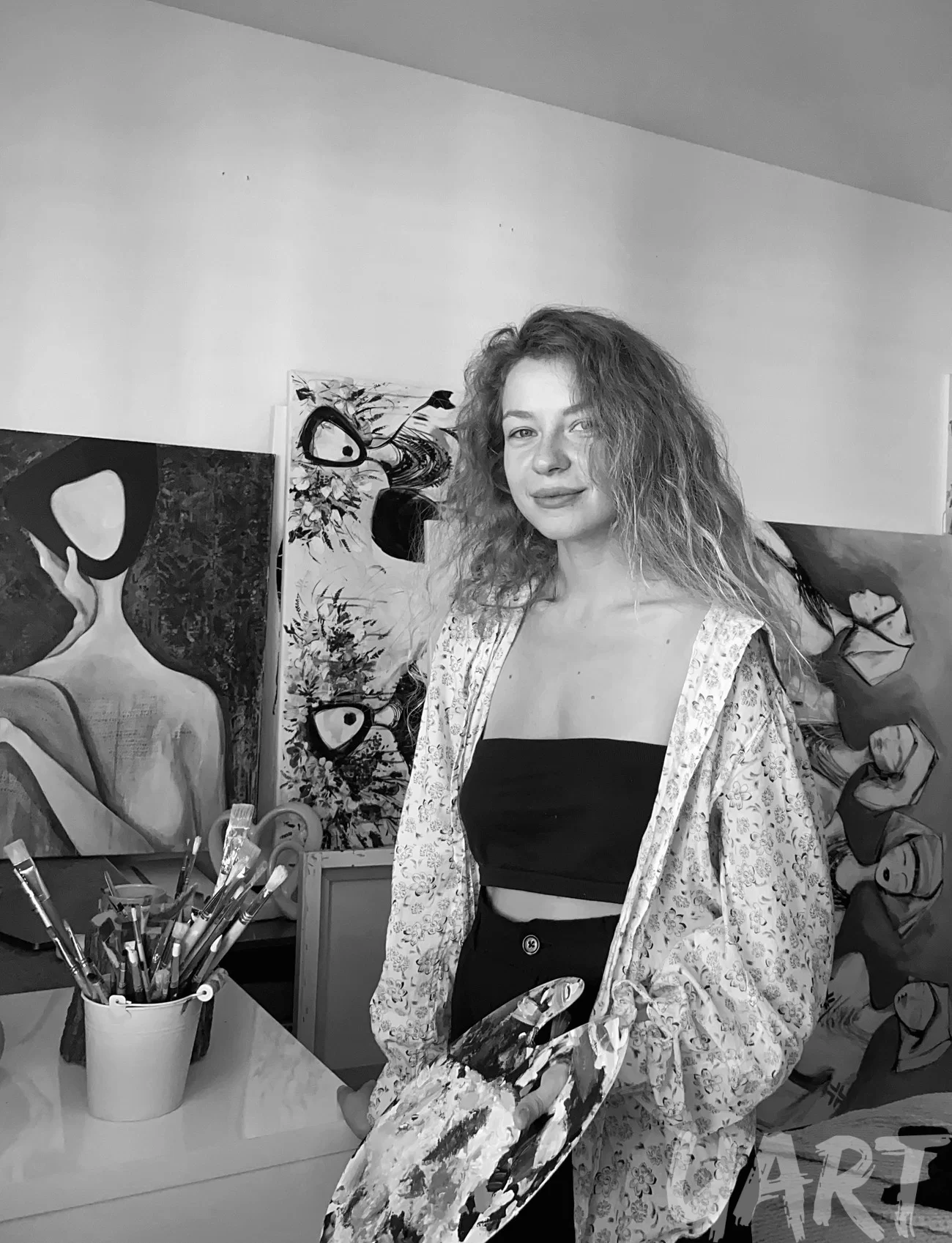 Personal page of the Ukrainian artist Rymma Vinogradova.
Rymma Vinogradova is a contemporary visual artist, living and working in Basel, Switzerland. She was born in 1998 in Ukraine, where she spent 21 years of her life. Since her youth, Rymma has been discovering Ukrainian culture in its various manifestations.
In her work Rymma explores how our cultural heritage is being transformed by current trends human development, how it changes into new forms, and reveals itself in a new ways of contemporary conditions. Rymma Vinogradova works in the style of figurative abstract art. She attaches great importance to the appearance of the paintings and describes her technique as multi-layer.
Rymma believes that it is impossible to comprehend the essence of art, rather the opposite: art helps us understand what we like and what we don't like, how we feel and who we are in general. Read more about Rymma on her personal page.
Title
Rymma Vinogradova — «Harvest»
Media
acrylic on canvas, acrylic markers, ink
More Artworks of Rymma Vinogradova