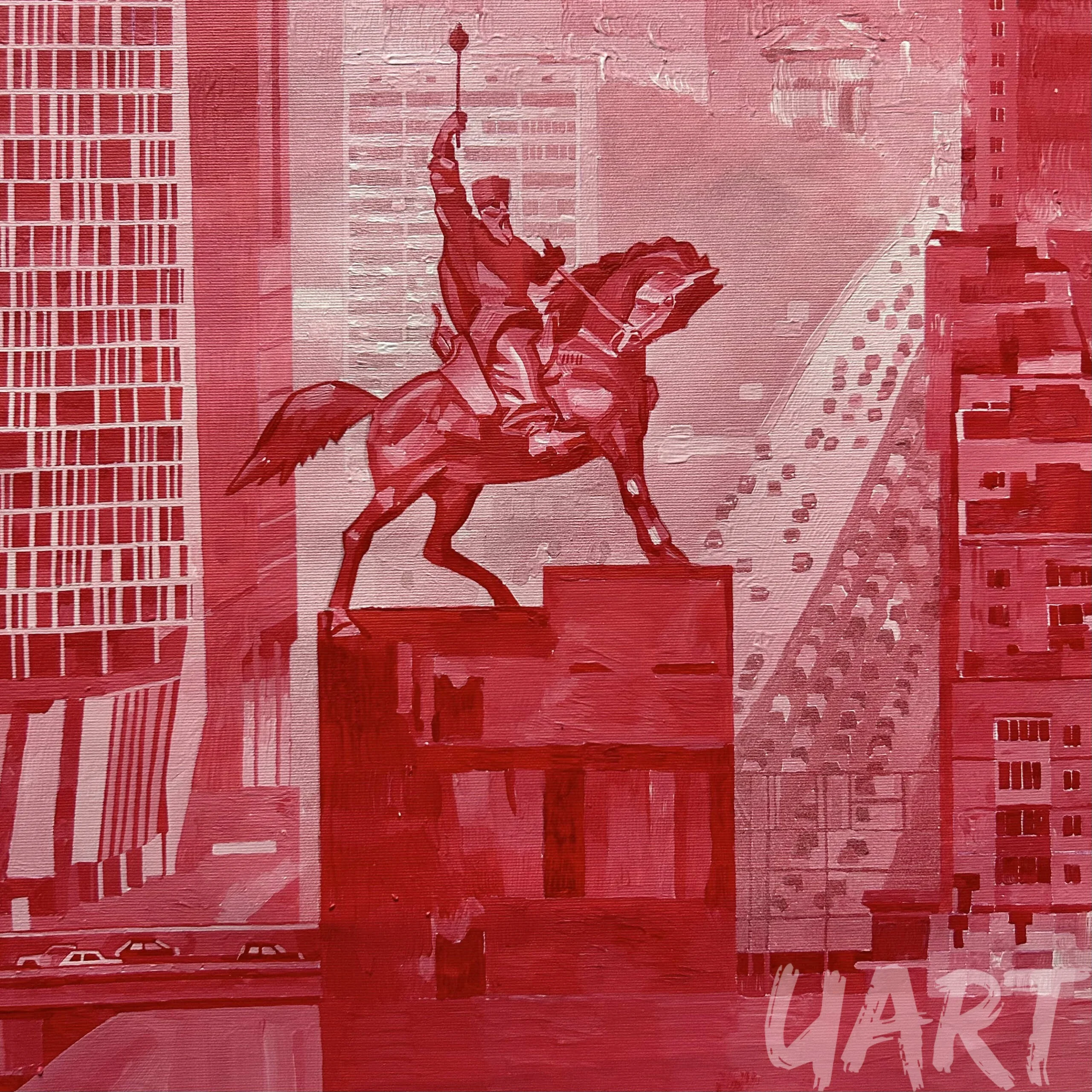 sold
We see the red color of the Sahaidachny monument, the city in the background. We feel the meanings the young Ukrainian artist Denys Metelin left us to consider.
The monument to the Hetman, who fought for Ukrainian independence, has been a symbol of the city in the minds of the Kyivans. The monument against the urban background hints at the closeness and intersection of the present and past events. Some Ukrainian processes remain in history, and Ukrainian heroes are still fighting for Independence. The importance of preserving monuments that remind us of our history and culture is also a constant.
The red tones used by the artist in this artwork make you tense up first but then plunge into the world created by this contrasting color and feel calm and hopeful.
It is essential to notice the technique in which the artist depicts his works in 2023. Paint strokes intersect, forming soft transitions from dark to light. Although the picture is painted in only one color, the artist skillfully conveys the volume of figures and the city's shape. The viewer can feel the movement of transport, which takes eyes away from the monument, reminding of the connection between history and the present world. The longer we look at the picture, the louder, as it were, the roar of the great city becomes…
Ukrainian artist Denys Metelin's paintings are available for viewing and purchase exclusively at UART GALLERY with delivery throughout Ukraine and abroad. To order or buy artwork, please fill out the form.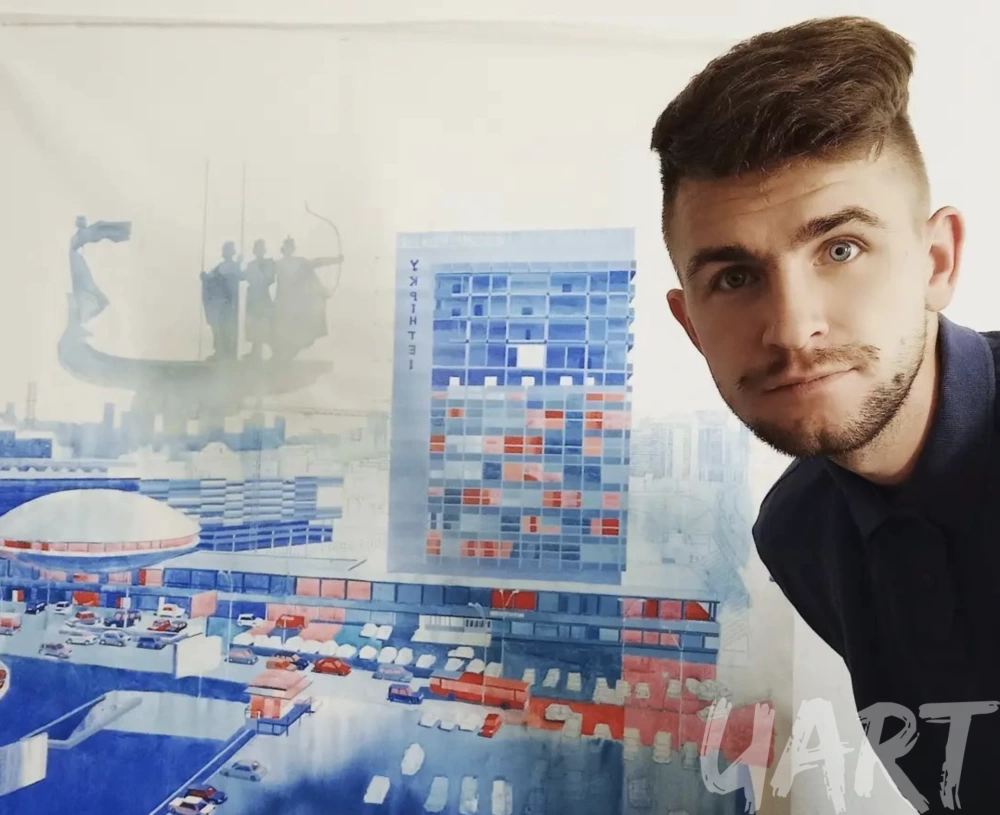 You can order or purchase artwork of Denys Metelin by leaving your request on the artwork page.
The young Ukrainian artist Denis Metelin is interesting for his multifaceted creativity. His vivid paintings are full of daring and compromising plots. Metelin's art is almost always a challenge and provocation, mystery and hints, allegory and grotesque. As a separate flow, the artist Metelin creates paintings with architectural elements of Ukrainian cities, exploring building aesthetics in his style.
Title
Denys Metelin — «Kyiv. Red»
Media
Acrylic on canvas, spray
More Artworks of Denys Metelin