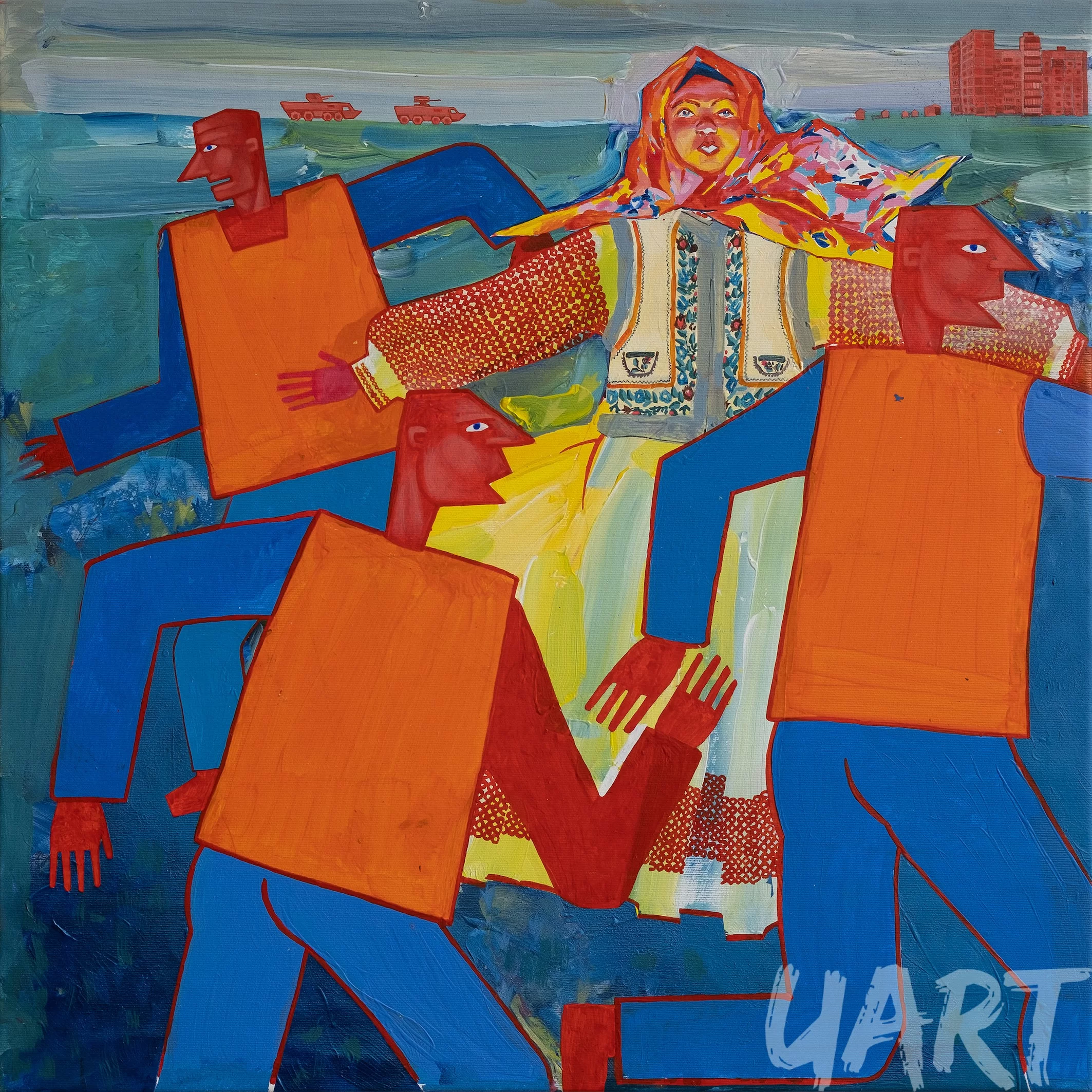 in stock
On the one hand, there is something strange in the picture, and on the other, something essential and familiar.
Ukrainian artist Denys Metelin wanted to draw the viewer's attention to the Ukrainian Carpathian girl dancing happily with unknown men. Also, the waves, reminiscent of our sea, are exciting and majestic in the background. The four's dance interrupts military equipment's movement towards the urban city.
In contrast to the monochromatic paintings of the artist Methelin, we can observe the overflows of many colors that enliven the picture. The accent, with its detailing, is directed at the girl. What exactly did the artist want to convey to the viewer?
Most likely, the author depicted an attractive Ukrainian woman inside the Matissian dance as if distracting us from the background of the events and emphasizing the strength of spirit that will be able to overcome all difficulties.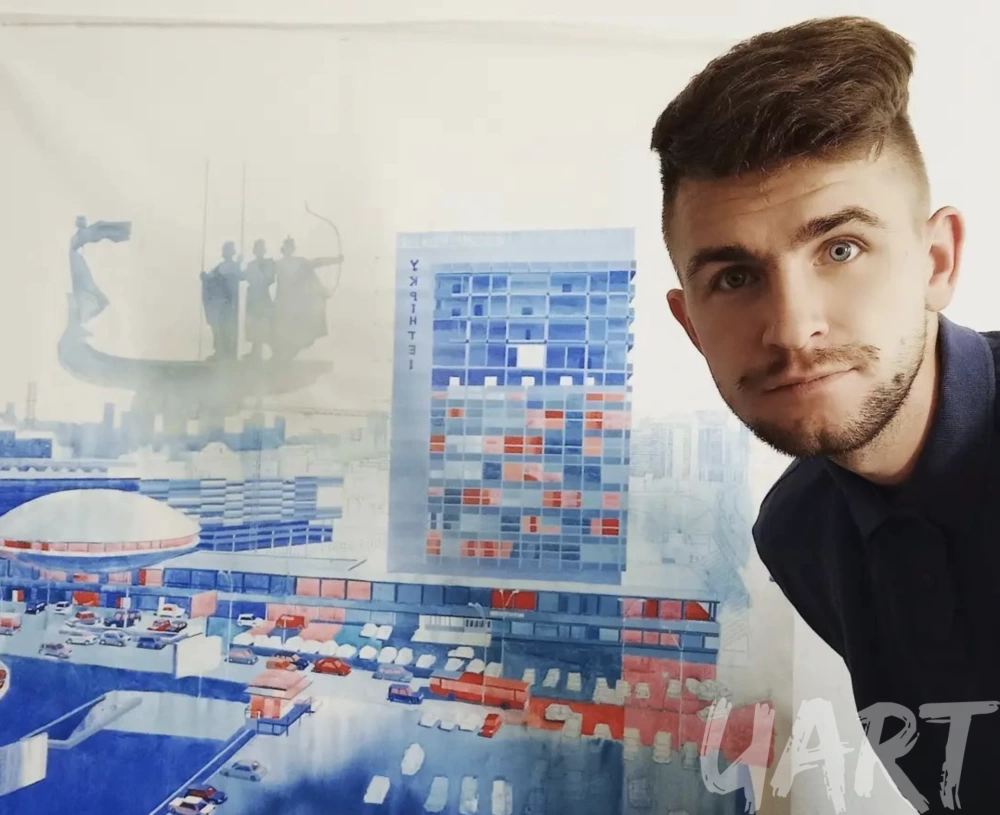 You can order or purchase artwork of Denys Metelin by leaving your request on the artwork page.
The young Ukrainian artist Denis Metelin is interesting for his multifaceted creativity. His vivid paintings are full of daring and compromising plots. Metelin's art is almost always a challenge and provocation, mystery and hints, allegory and grotesque. As a separate flow, the artist Metelin creates paintings with architectural elements of Ukrainian cities, exploring building aesthetics in his style.
Title
Denys Metelin — «Dance» (Decommunization series)
More Artworks of Denys Metelin