She started collaging in 2020 during quarantine, the only way she managed to unleash the emotions that were born as a result of a long stay in a "limited" space. She created her first collages from her old drawings. Then it came to magazines, photographs, objects, etc.
In 2021 she began to discover the world of modern Ukrainian collage. She became a resident of the first modern collage workshop CUTOUT COLLAGE STUDIO.
She is currently engaged in collage, painting and works in the field of architecture and design.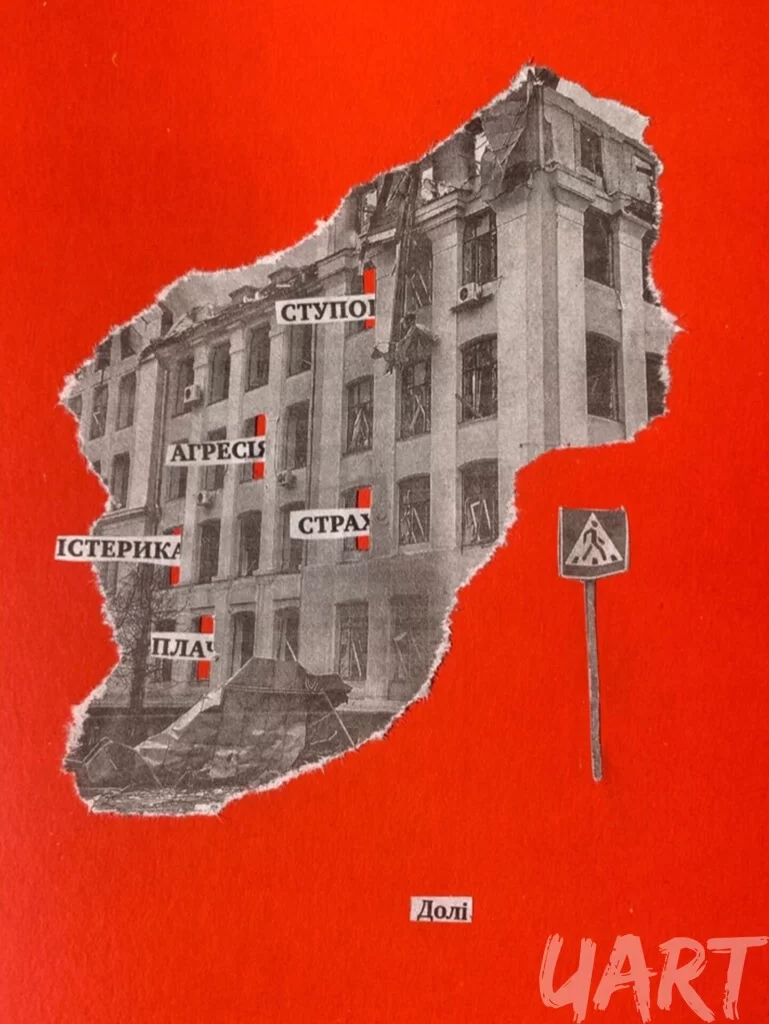 The collage is dedicated to Ukrainian children, whose fate has changed dramatically since the beginning of a full-scale war. In the foreground is a little Ukrainian girl. In the back are destroyed houses. "The sky was red.." – the real words by eyewitnesses of the bombing of cities by the Russian military, which were cut from the newspaper.

Maria about her work "Before and After"