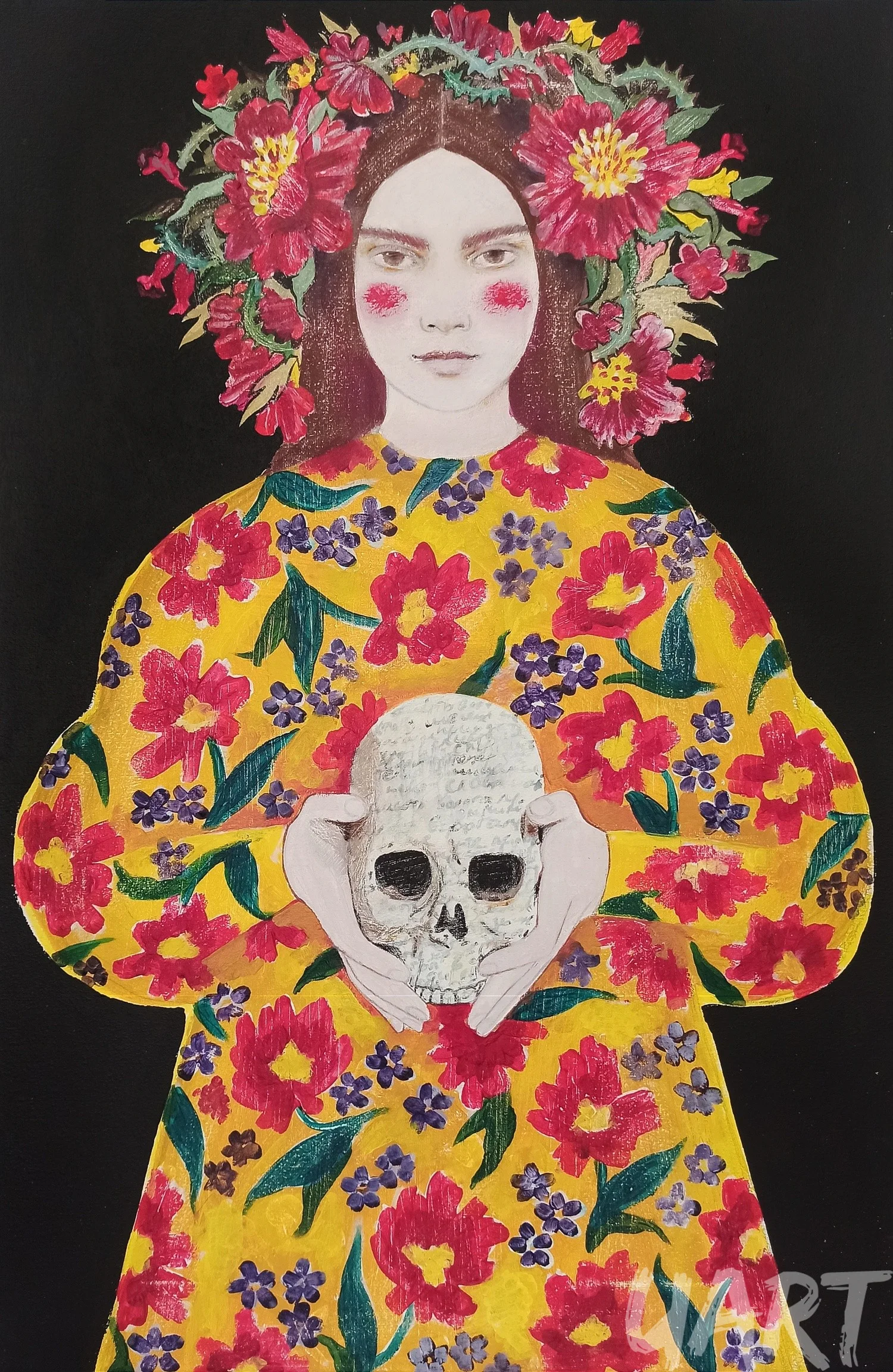 sold
In modern Ukrainian reality, «… — Death to Enemies» is a well-known response, the second part of the prominent expression «Glory to the Nation — …». These proclamations have firmly entered the modern life and culture of Ukraine. They show the readiness of a decisive and uncompromising response of the people of Ukraine to any encroachment of the invader.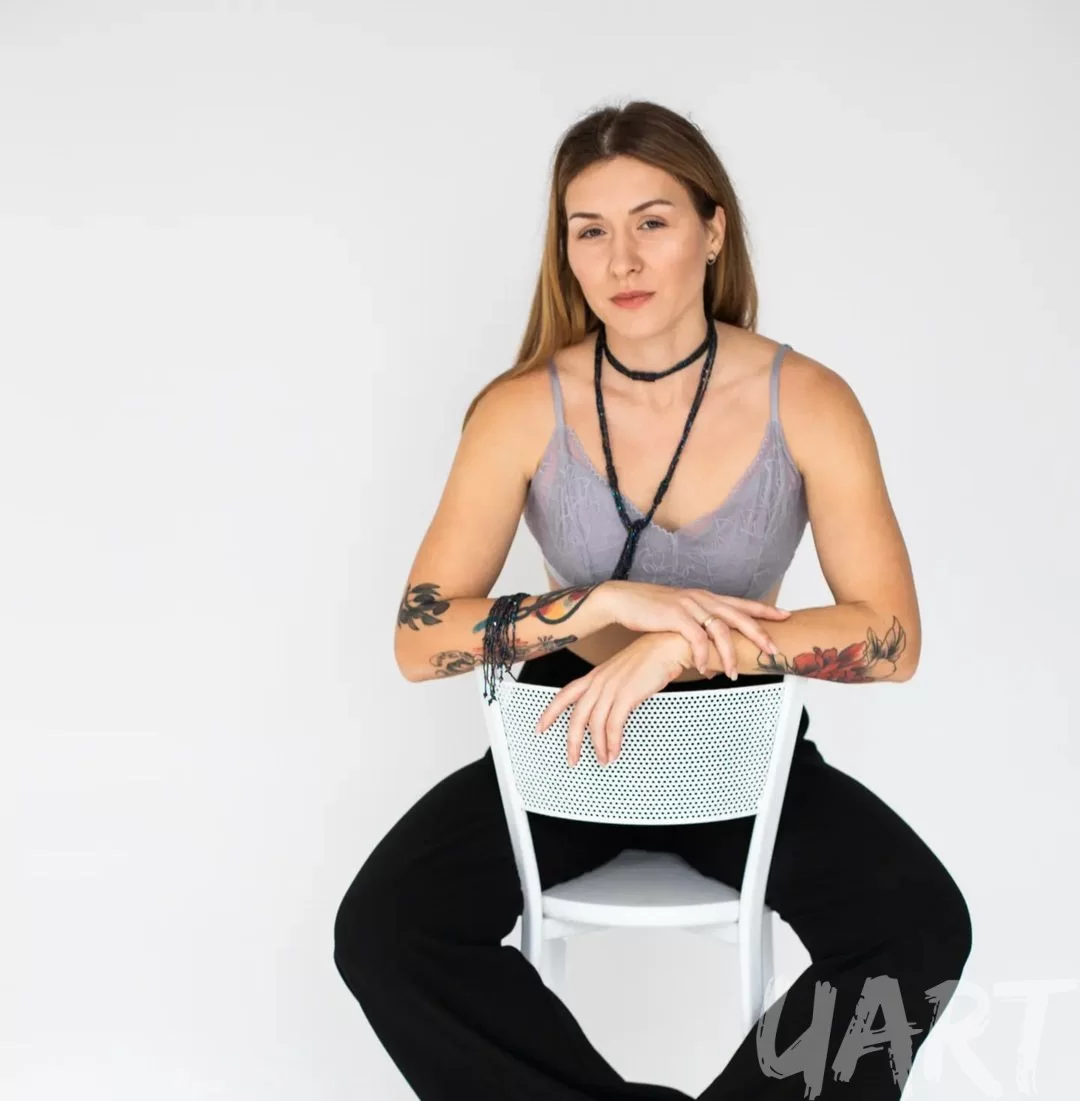 Check out the wonderful artworks of Ukrainian artist Olena Papka. Choose one and buy a painting with a deep symbolic meaning, made by a Ukrainian artist, and support the art of Ukraine.
Ukrainian artist Olena Papka was born in Lviv, one of the most visited cities in Ukraine.
Olena always wanted to find creativity that would make her eyes «burn», and she succeeded. Currently, she's working in two styles — decorative realism and naive art. The artist primarily focuses on symbolic paintings: female images with ethnic motifs and ornaments.
«This is an endless variety of states and manifestations, from gentle and light to aggressive and powerful», — adds the artist. She hardly looks for inspiration because it comes from everyday life and, at the same time, beautiful things: flowers, styles of strangers, movies, and even coffee. It inspires and prompts her to create something unique and authentic.
In the spring of 2022, her artwork sold her painting «Courage» at the Forbes auction in Prague for 45 thousand dollars, and the money went to charity.
Title
Olena Papka — «Death to the Enemies»
More Artworks of Olena Papka