Z is for Zombie
I often hear from people in Russia that they are not interested in events in Ukraine, because they are "apolitical". And it happens that they simply do not believe us and tell us fairy tales they heard in their official fairy-tale media. Of course, it is much more pleasant to believe that you are involved in the great cause of a great nation than in involvement in the military blackmailing of neighboring countries and the murder of civilians.
Not for the first time, millions of people have become zombies, unable to see, hear, think, speak, and empathize. Apoliticality is not the term that can justify cowardice and indifference to barbarism, which is done for your money and under your responsibility. Apoliticality is the impotence to change something in your own country and the reason that someone replaces your goals with their own, destroying your life.
The fog will dissipate and you will face reality at full speed, as it already happened once in the 90s of the last century. The more stubbornly you resist, the faster you approach and the denser it becomes. Collision will plunge you for a long time into the most unpleasant feeling – shame. But only if you didn't do what you could.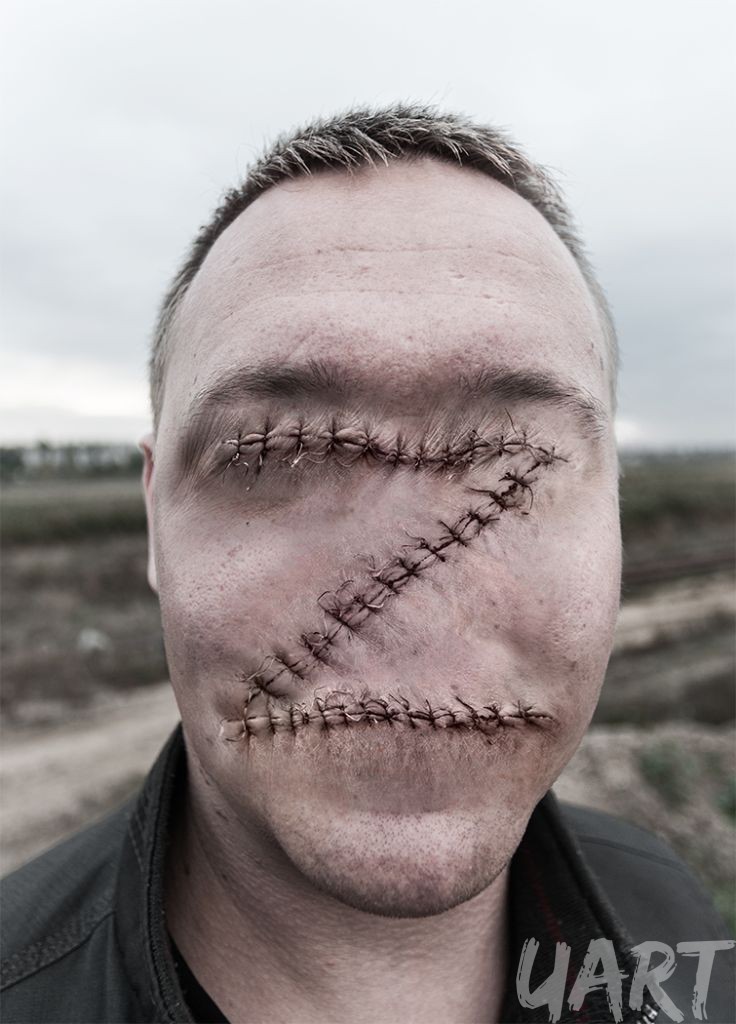 Mykhailo Ray was born in Kherson, Ukraine. Experimenting with techniques and images, Michael found his own style to convey both the rational and sensual aspects of his world. The author uses his artistic practice as a tool to explore and transform himself. "I hope that the discoveries expressed in my art will inspire others to explore and understand the inner self and find their own way on this map," says the artist.
Childhood and adolescence were spent in the ruins of the communist era with all the ensuing consequences. He first followed in his parents' footsteps as a naval officer at sea, where he gained financial independence. In search of feelings, he began experimenting with digital photography solely as a hobby. Everything changed in 2009, when Mikhail first saw realistic digital collages. Since then he has been actively working in this genre, enjoying the creation of works of art with spiritual and philosophical content.